If you want to target big fish on spinning gear from the beach, then there is simply no better place in the world to do so than Gabon. On top of this, the potential for top water spin fishing and fly fishing within the estuary is fantastic. Over the course of the last five years we have been continually blown away by the exceptional nature of the fishing, as well as the overall wilderness experience that Gabon offers. It is truly like no other place on the planet.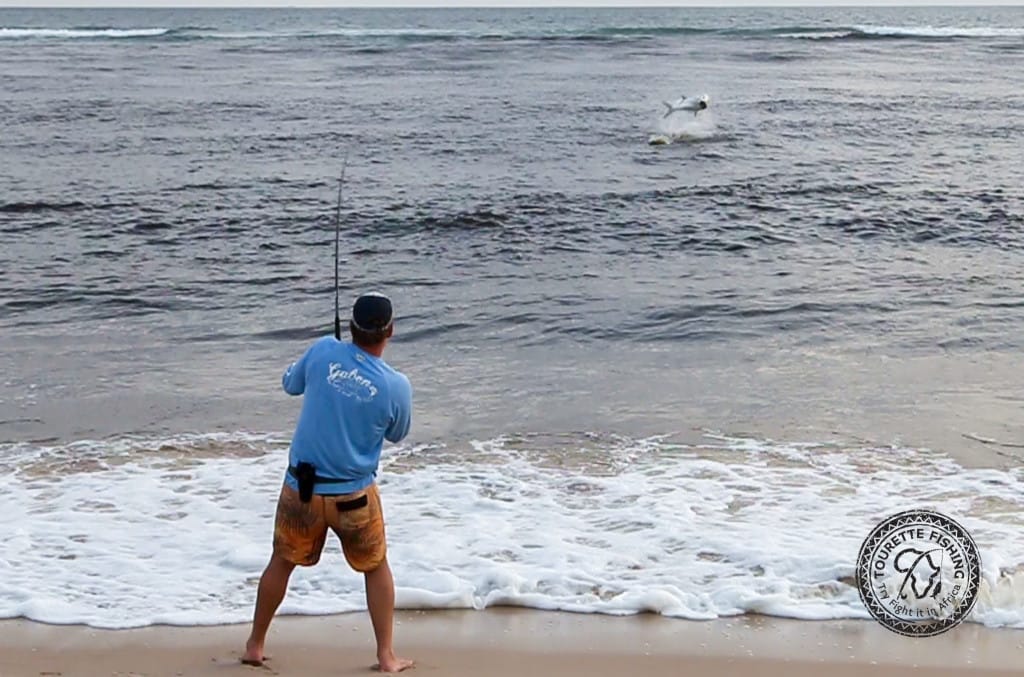 It is hard to believe but the fishing at Sette Cama is about to get EVEN BETTER. The conservation policies within Gabon are extremely forward thinking, and in early 2015 the Government issued a complete ban on killing any fish within the Sette Cama zone. The area is now only open to sport fisherman, on a catch and release basis only. From April 2015 there has been zero killing of any fish, and this is how it is going to continue into the future.  A mouth-watering prospect considering the already pristine state of the fishery.
To top off the amazing fishing, and the great steps forward in conserving this unique wilderness, the camp and camp management have had a complete overhaul. The camp is now owner run and offers a superb hospitality experience in terms of accommodation, food and service. The logistics  getting into and out of camp have also gone through an overhaul, and are now well managed and smooth. Check out this short video to get a feel of what to expect from your time off the water:
2015 / 2016 SEASON – AVAILABILITY @ 14 JULY 2015
We are limiting the season to the absolutely prime dates only. Below are details of dates still available:
• 1st to 9th December 2015 – 8 rods
• 2nd to 10th February 2016 – 8 Rods
• 16th to 24th February 2016 – 8 Rods
• 23rd February to 2nd March 2016 – 8 Rods
• 16th to the 23rd March – 3 rods (FLY FISHING ONLY TRIP)
• 5th April to the 13th April – 8 Rods
For more information or a detailed itinerary please contact Charlotte Chilcott or call +44(0)1980 847389.
The most recent blog from Serra Cama: /?p=7732&preview=true