Alphonse Fishing Company Looking Back At 2021
The atolls that make up the Alphonse Fishing Company are home to some of the Indian Ocean's most prized fishing species. This unique atolls hav left countless anglers who fished in 2021 with unforgettable memories that will last a lifetime, from monstrous giant trevally measuring over 100 cm to incredible bonefishing sessions.
The past fishing season was one that we will never forget, and we couldn't wait to share it with you. Keep on reading for some of this season's incredible fishing highlights, personal bests, and first time catches.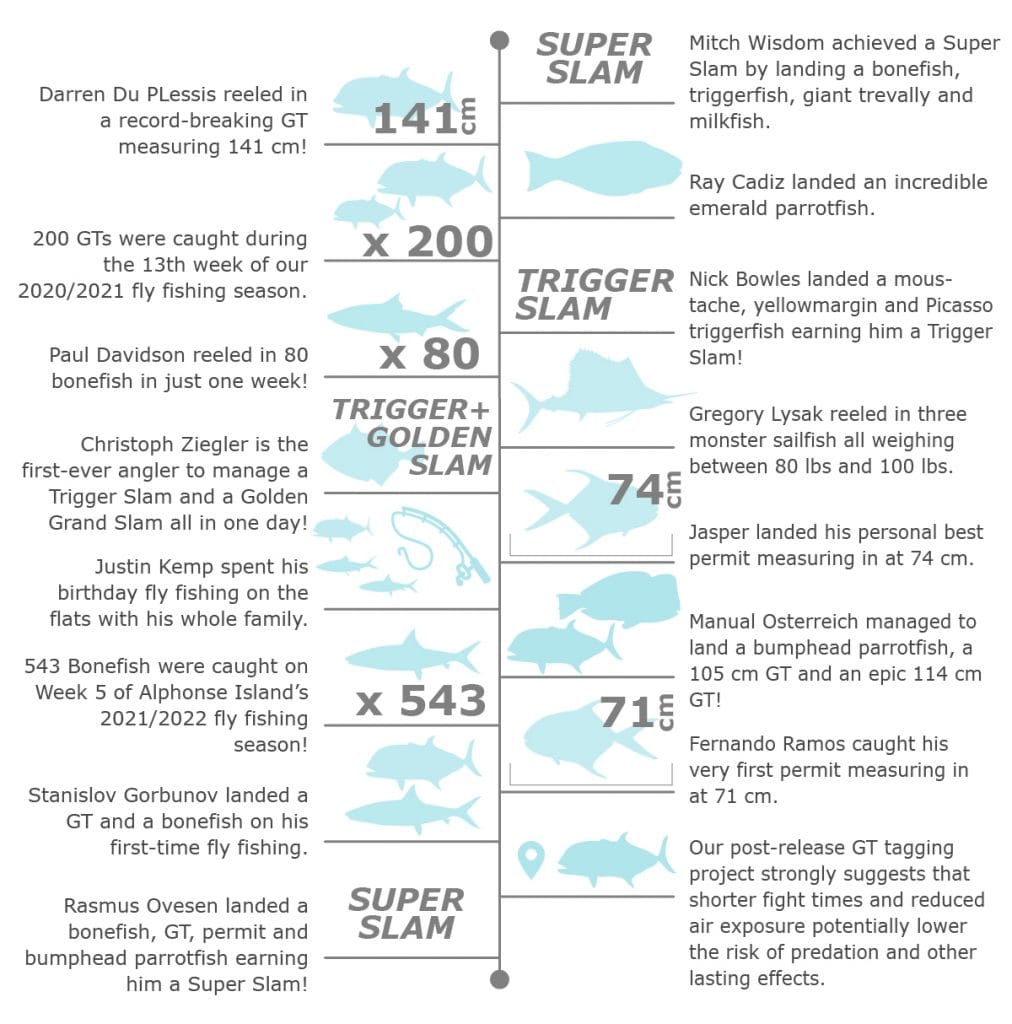 If you would like more information please contact Charlotte Chilcott or Peter McLeod or call us on +44 1980 847389. Alternatively click HERE if you would like us to contact you.