As we saw this morning, Alphonse had a pretty amazing week last week with several Grand Slams in the week and one boat having two Grand Slams the same day for Chris and Lianne.  Seems the crazy GT fishing was stirred up by enormous bait balls .. but what are they?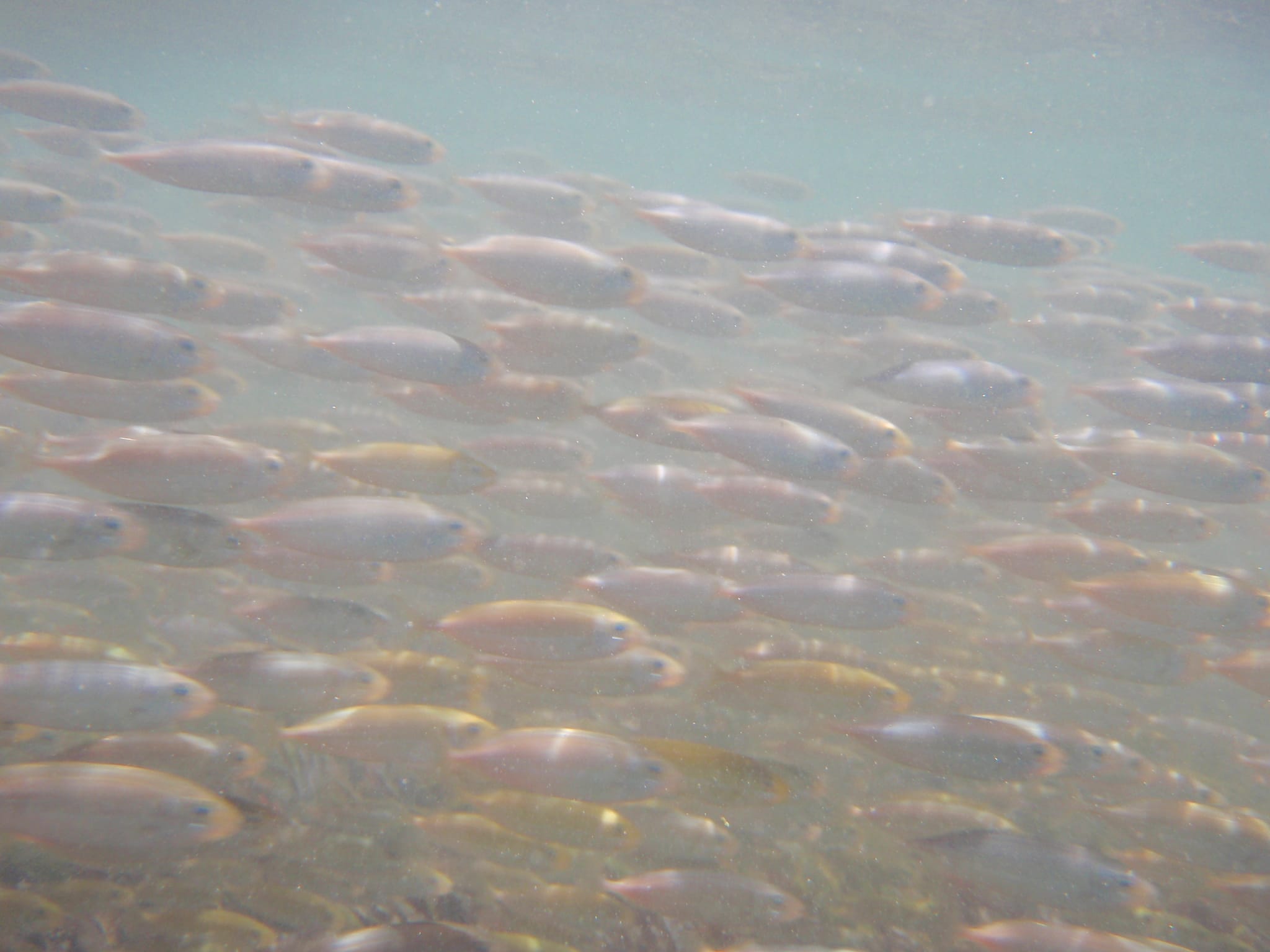 At 107 cm, this very hefty lump of silver is one to be proud of – congratulations Graham, that is a fish to remember.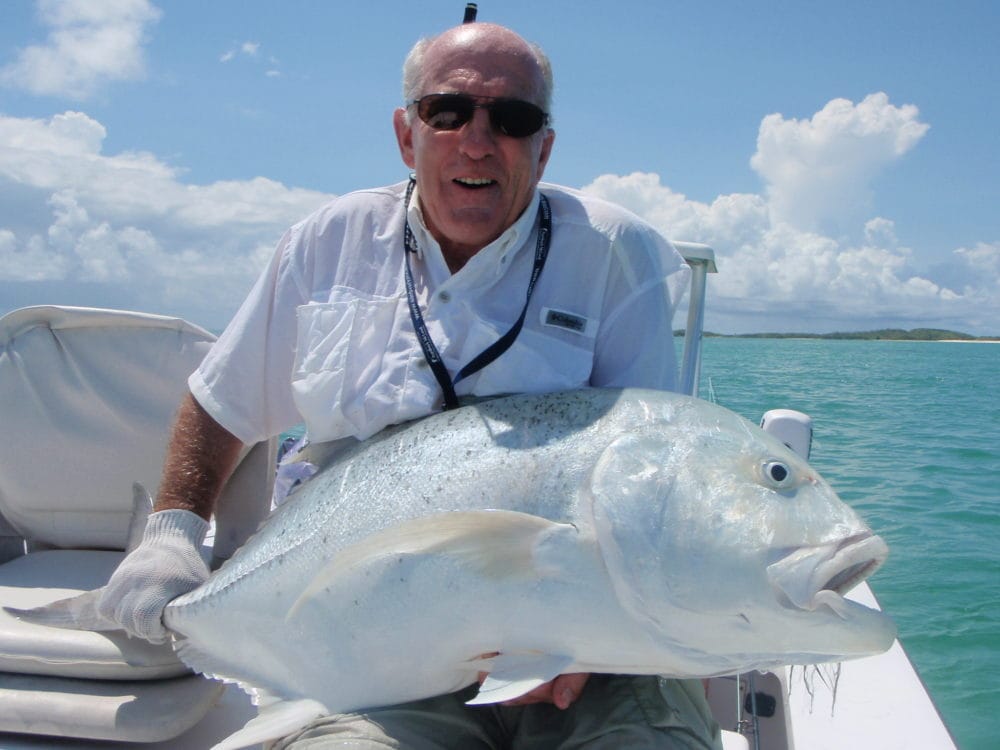 Size however, isn't everything as this little chap proves; this is about as big as Picasso triggerfish get and it is not often that you see them this size, more frequently it is the smaller Picasso's that are the cause of much muttering as they chase down a fly too big for them to actually take and scare off your intended target in the process.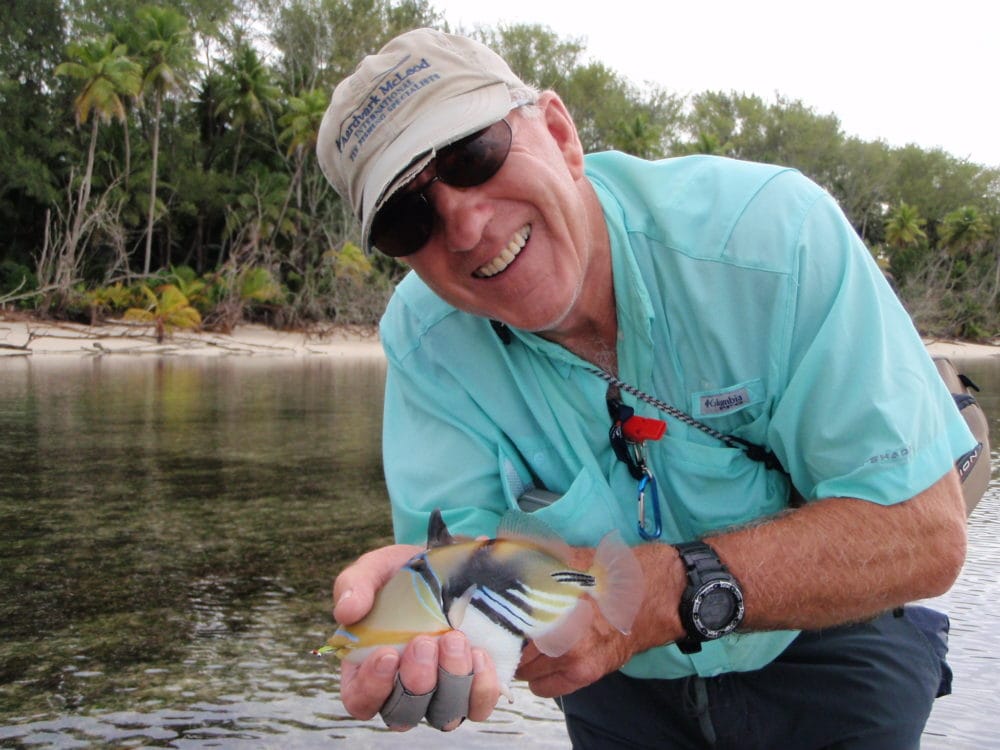 Although the rather larger yellowmargin triggerfish below is equally beautiful but not in quite such an obvious fashion. Landed on sand flats, this specimen is very pale but look closely and you'll see how intricate its markings are, most obviously around the eye. This one obviously wasn't given the opportunity to run and hide as once that trigger is up, getting it out of its hiding place is no easy task.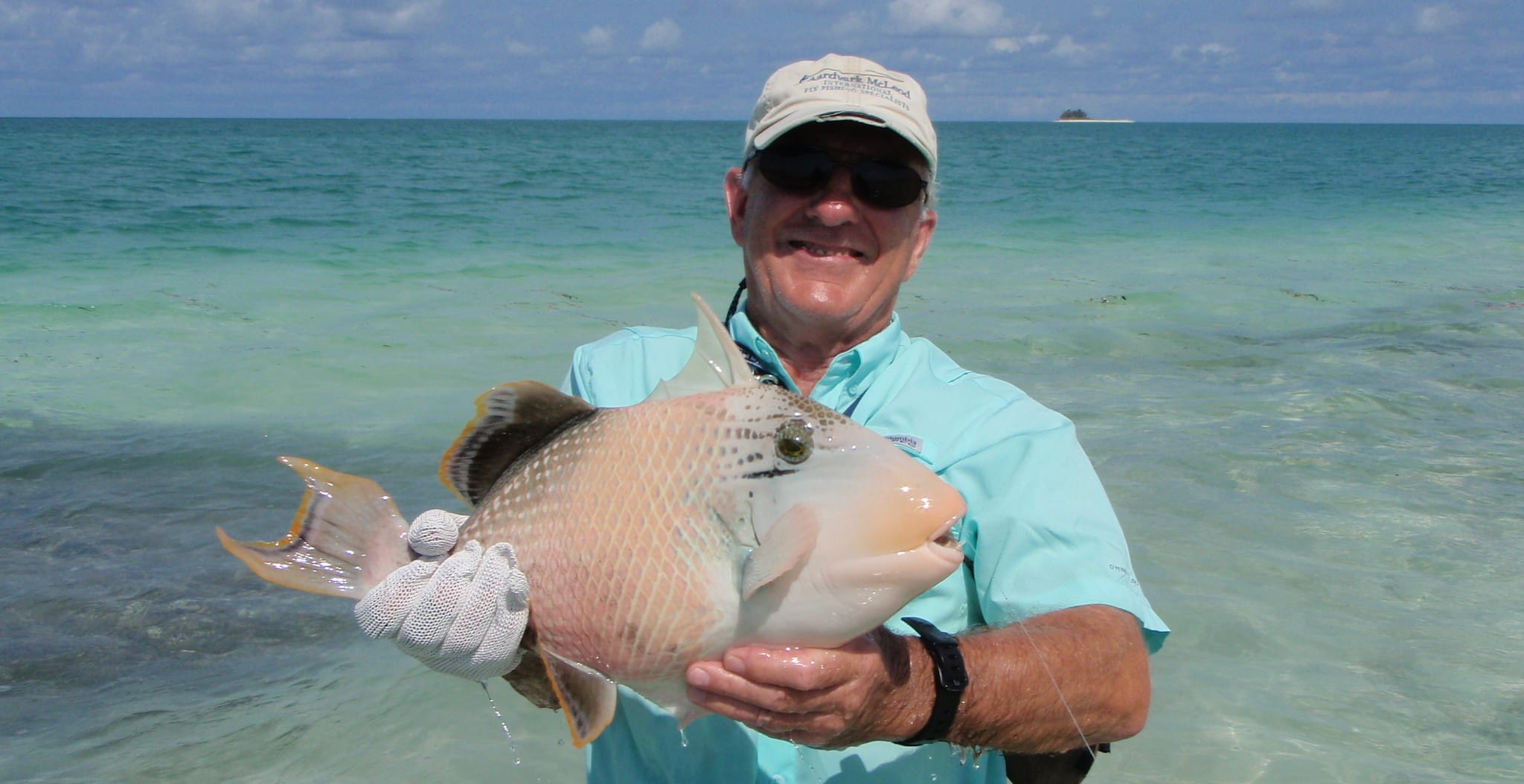 For more details about fishing on Alphonse, please contact Charlotte Chilcott or call the office on ++44 1980 847389