Often a new year begins with plans and expectations of great things. For the Alphonse Fishing Co. team this attitude is nothing new, this is how we feel about the fishing going into every new week. 2016 was full of fish and loads of unbelievable stories. 2017 is definitely promising to be the same and even better, with big projects on the horizon the team is full of excitement.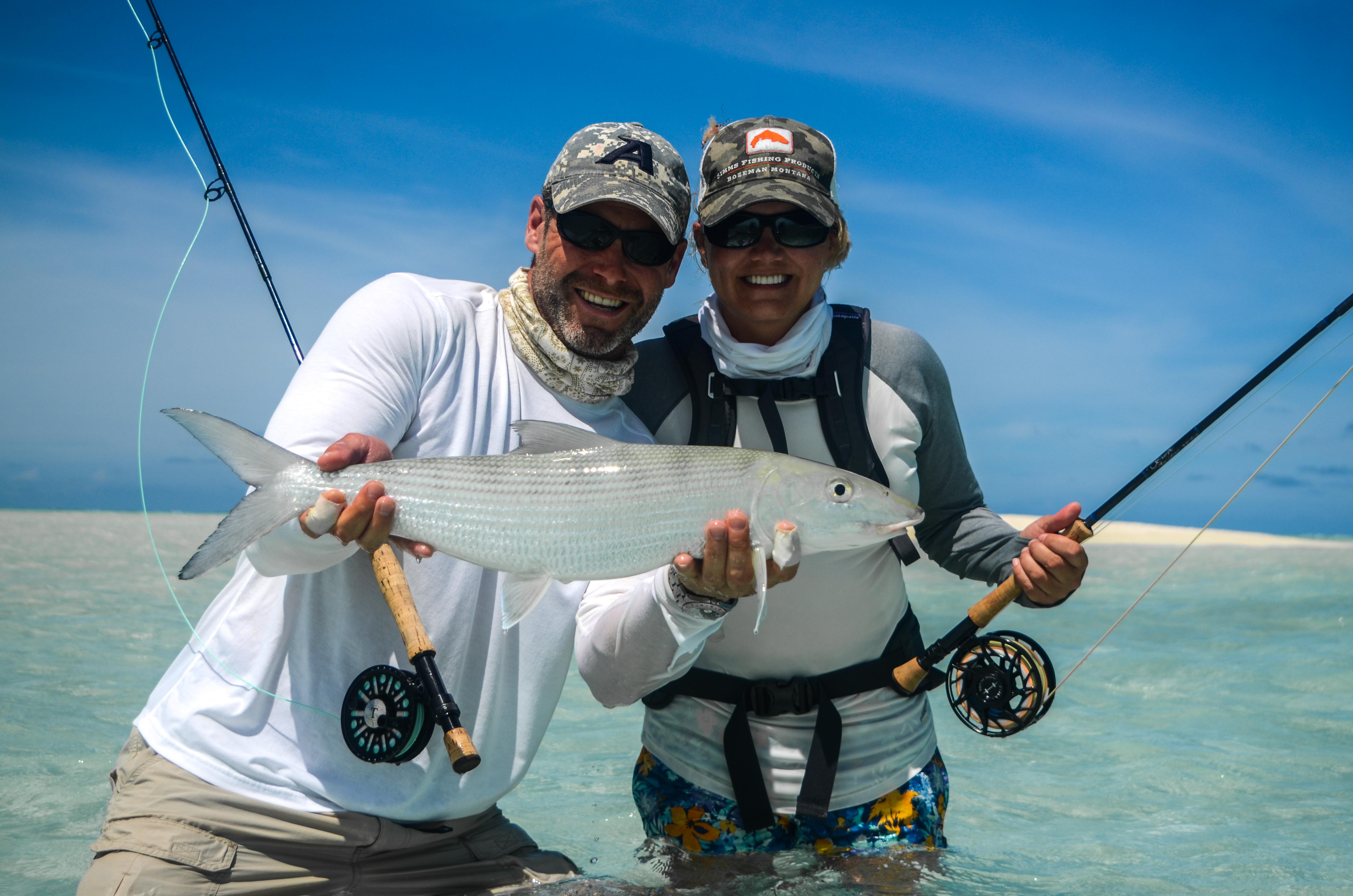 New Year's day dawned with some spectacular weather. A never ending bright blue sky, with crystal clean water only decorated with the most spectacular palette of blues, greens, purples reds and browns. Great weather and awesome spring tides meant for great fishing. In all honesty there are not many better ways to kick the New Year off than hearing a screaming reel and then lifting your first fin perfect bonefish out the water.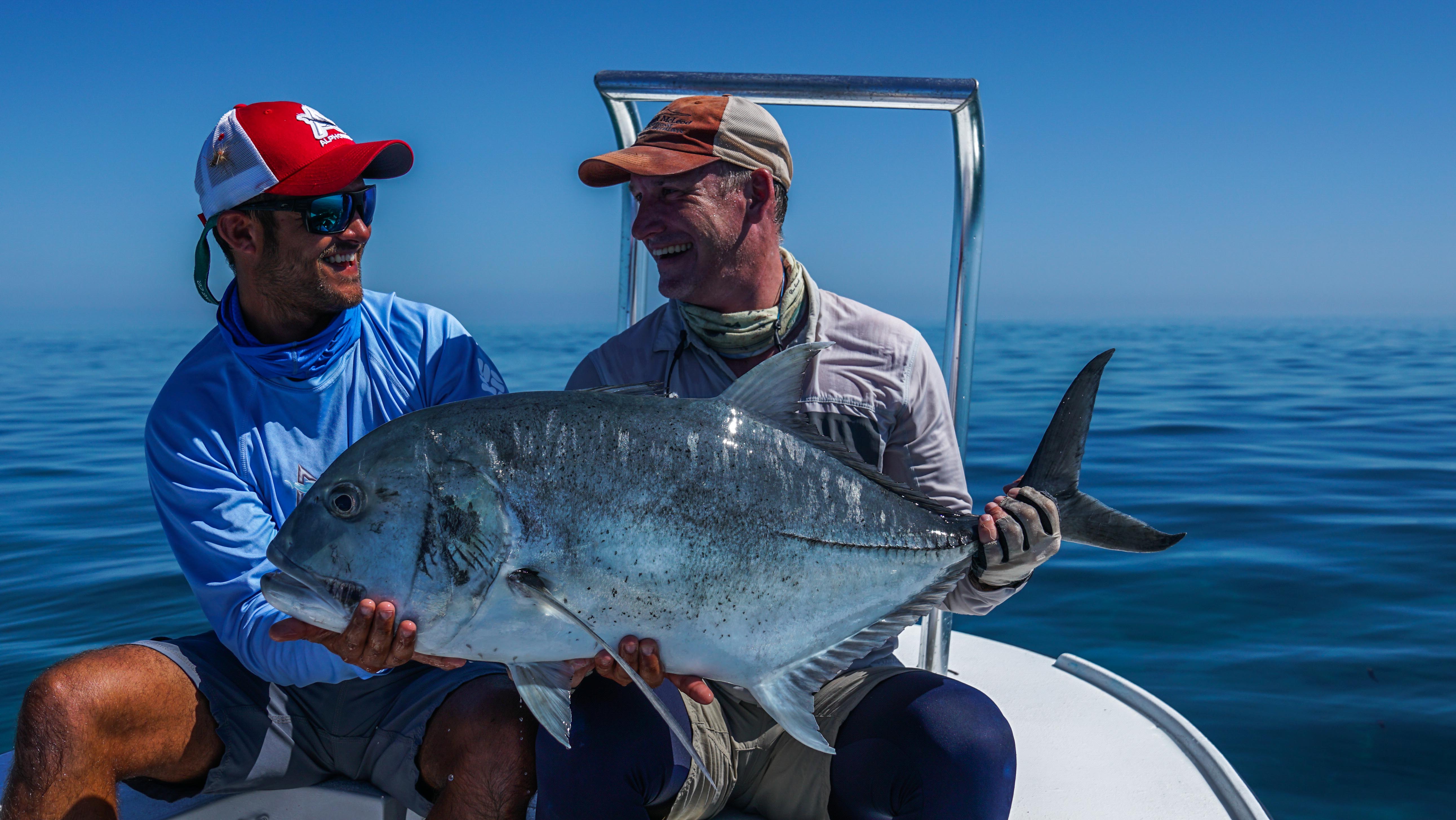 With the water temperature cooling down it seemed as if the GT's were making an impressive appearance. A few of our guests managed to win a few battles with these guys. Christian Kitchell caught two GTs with one of 100cm and another of 63cm. He completed his week nicely with a solid 35lb yellowfin tuna and a big milkfish. Definitely not a bad way to start his year. Alexey Strulistov was the GT king with three GT's measuring in at 103cm, 65cm and 71cm. Alexey didn't limit himself to the flats and spent a few hours on the bluewater boat adding another sailfish badge to his collection and also landing an impressive Wahoo on fly.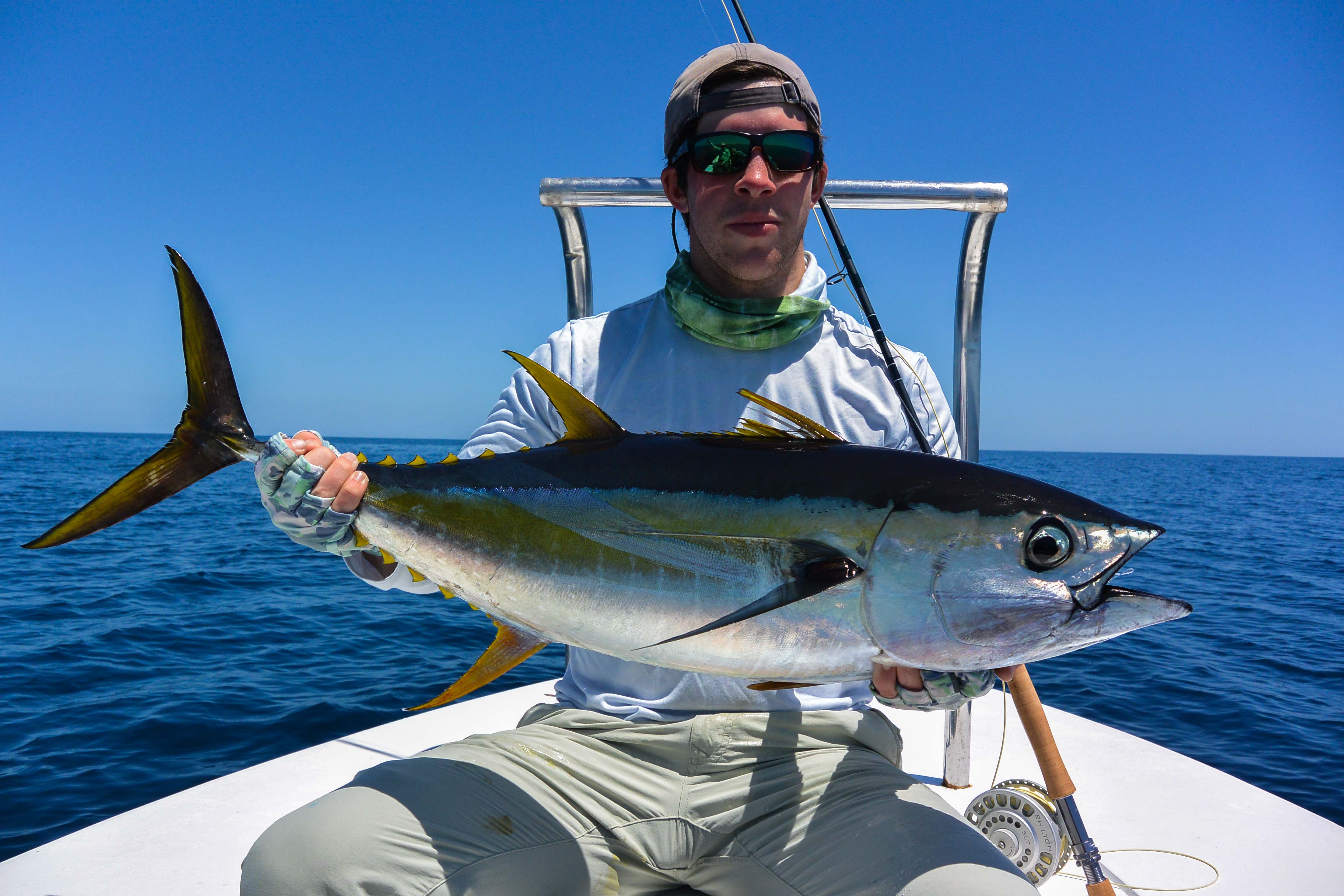 Yoshikatsu Kasamatsu also got in on the GT action managing to tail a respectable 75cm fish. He rounded off a great week by catching two moustache triggerfish in one session in the surf. Shaun Mather managed two GTs one of 85cm and another of 72cm. Max Brondolo saved the best till last and landed a GT estimated at 75lb's. A truly remarkable specimen and definitely the biggest fish of the week. Connecting with a wild animal of this caliber can sometimes be a life altering experience, holding these animals, looking into their eye's, seeing the pinnacle of predatory evolution in the flesh is truly breathtaking.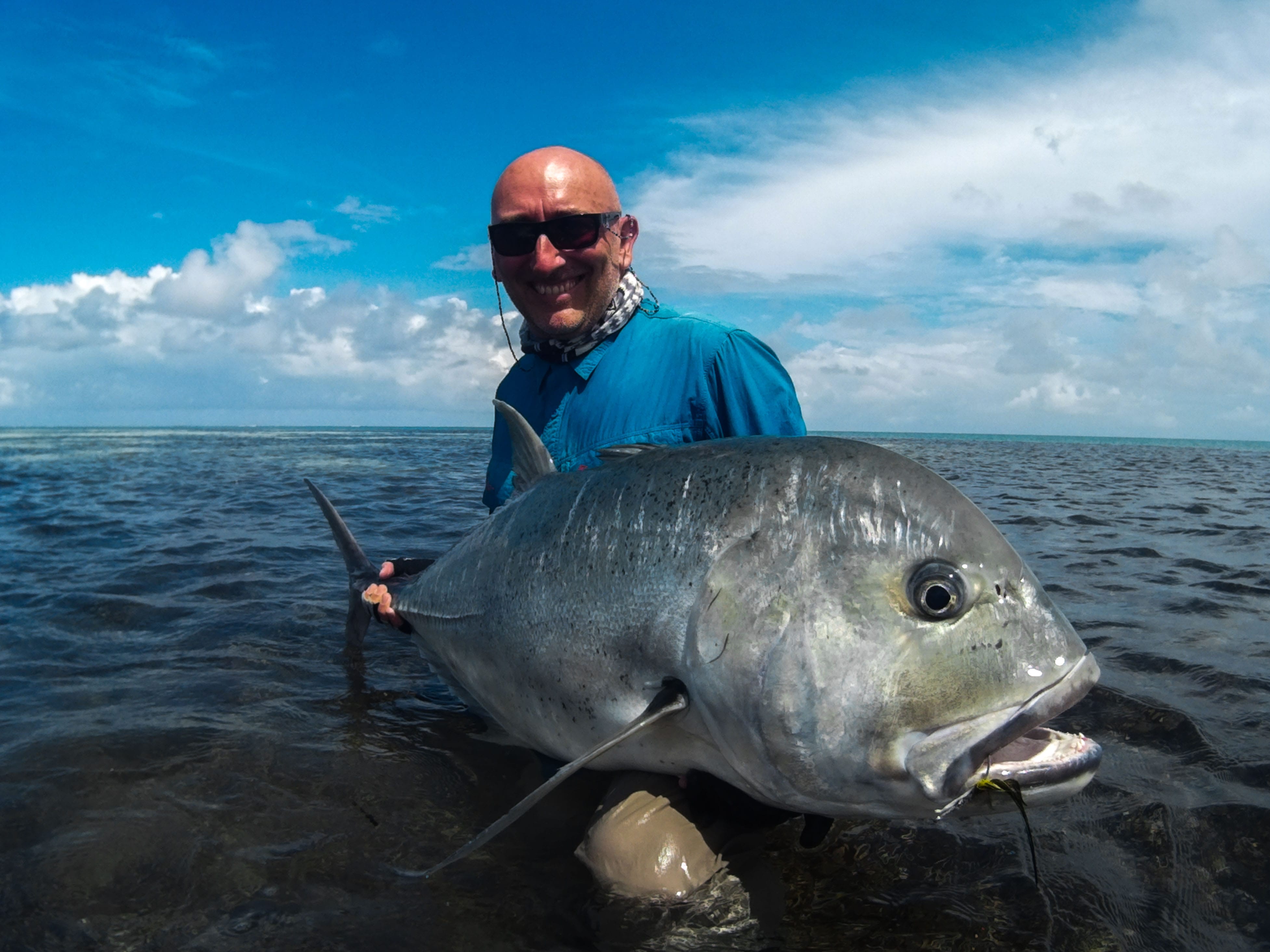 The team was very happy to kick off the New Year with 309 bonefish,  11 GT's, 4 milkfish, 3 triggerfish, wahoo and sailfish to go along with fantastic memories and great friends. Everyone is looking forward to another full year of fantastic fishing and some more incredible memories.
If you would like discuss Alphonse or receive further information, please contact Charlotte Chilcott. Alternatively, please contact the office on +44(0)1980 847389.