Alphonse Island , Seychelles – 25 February – 3 March 2017 sees crazy bluewater action, permit and triggerfish
With a full complement of clients fishing St Francois and multiple bluewater trips happening throughout the day, the week was jam-packed with a large variety of opportunities to cover all the species that these atolls and the surrounding areas have to offer.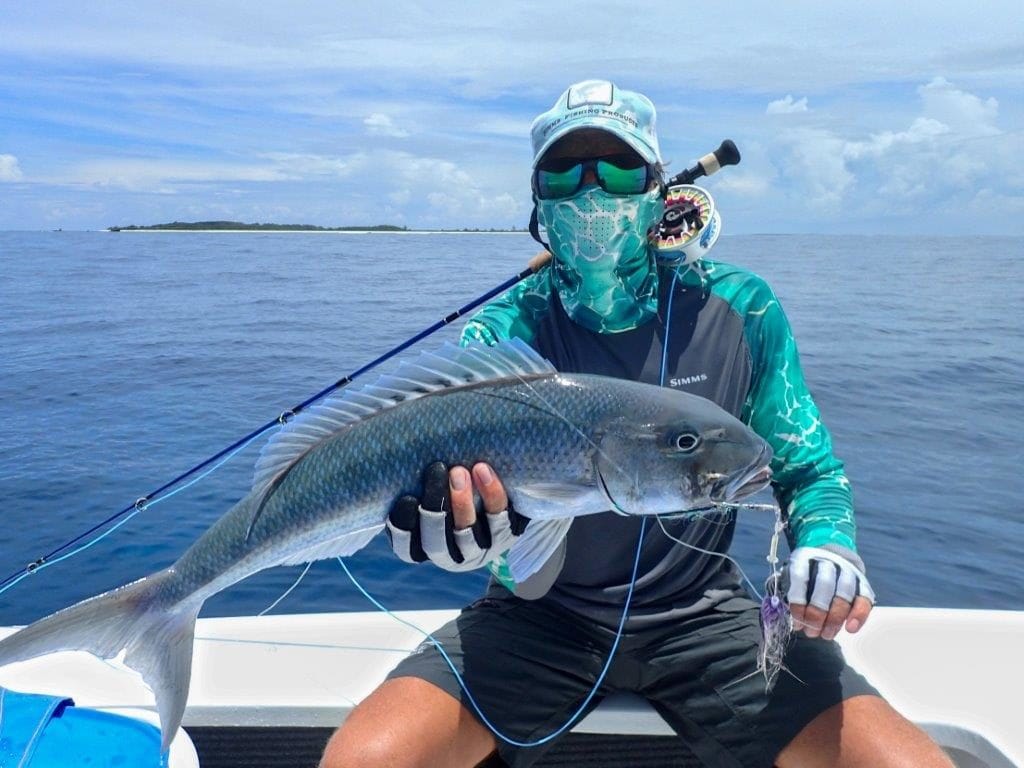 The week provided us with some large spring tides unlocking the entire atoll to different opportunities. The early morning high tide brought in ice cold water, which meant that the subsequent drop saw some great bone fishing all around the atoll as the fish moved down the sand flats towards the lagoon edge. The same went for the permit, which were seen in good numbers and targeted heavily resulting in some unforgettable moments. The push in the surf remained cold for the majority of the week allowing the anglers to enjoy some good GT and Trigger action on a regular basis.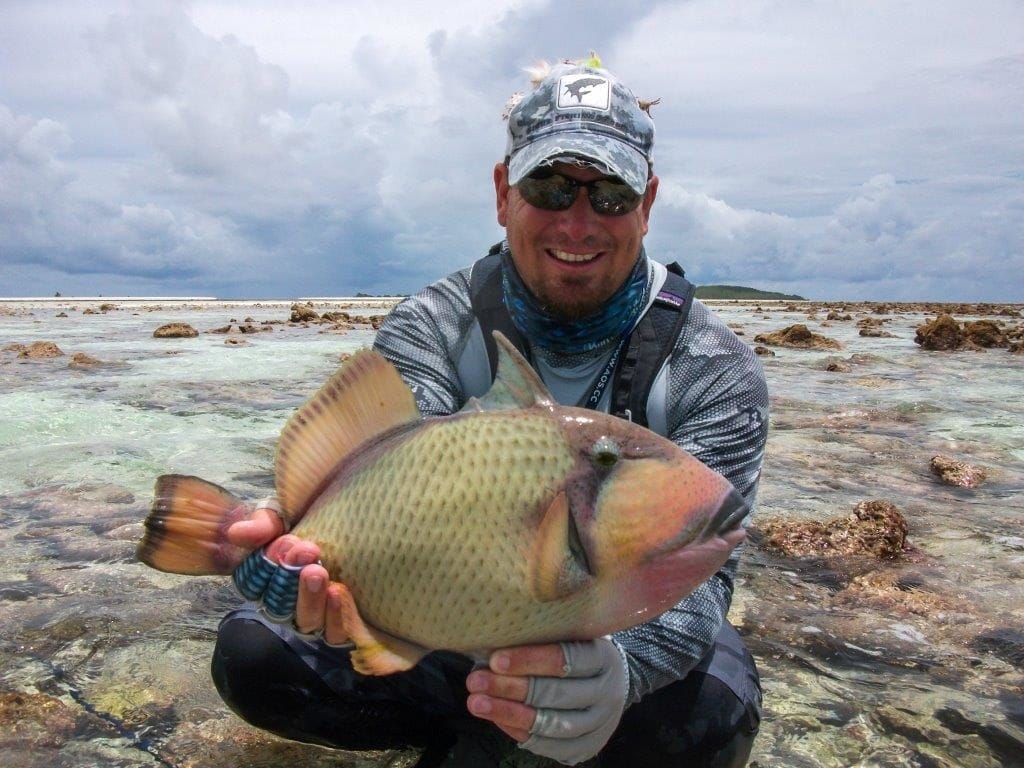 The GT's continued to make their presence known with eight landed for the week. Jim Balderstone who is usually accustomed to chasing mammoth GTs with a popping rod, got a taste of what its like to fight on fly. After a long battle Jim managed to land a beautiful 104 cm GT.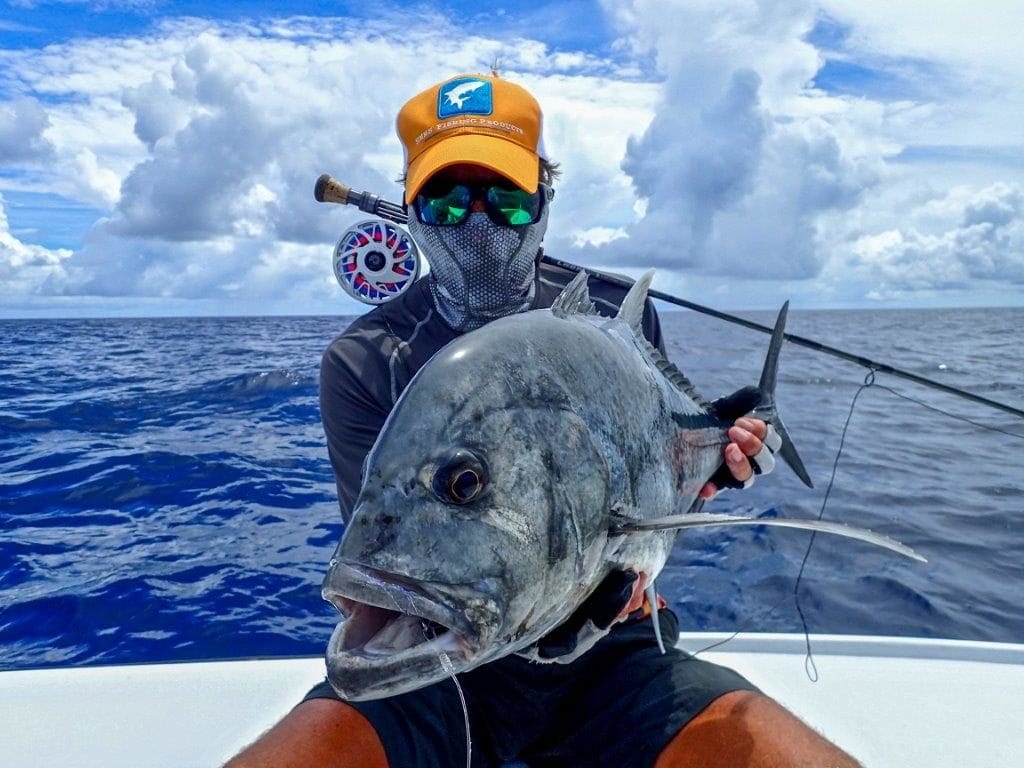 The bluewater action continued from the week before with David Owen–Jones, Mike Solomons and Chris Thompson catching four sailfish between them in just half a day despite losing several others to bad luck and tackle failure. Leonard and Karen Pigman also spent several sessions out on the blue water boats with equal success by managing to land three sailfish between them along with some tuna and wahoo.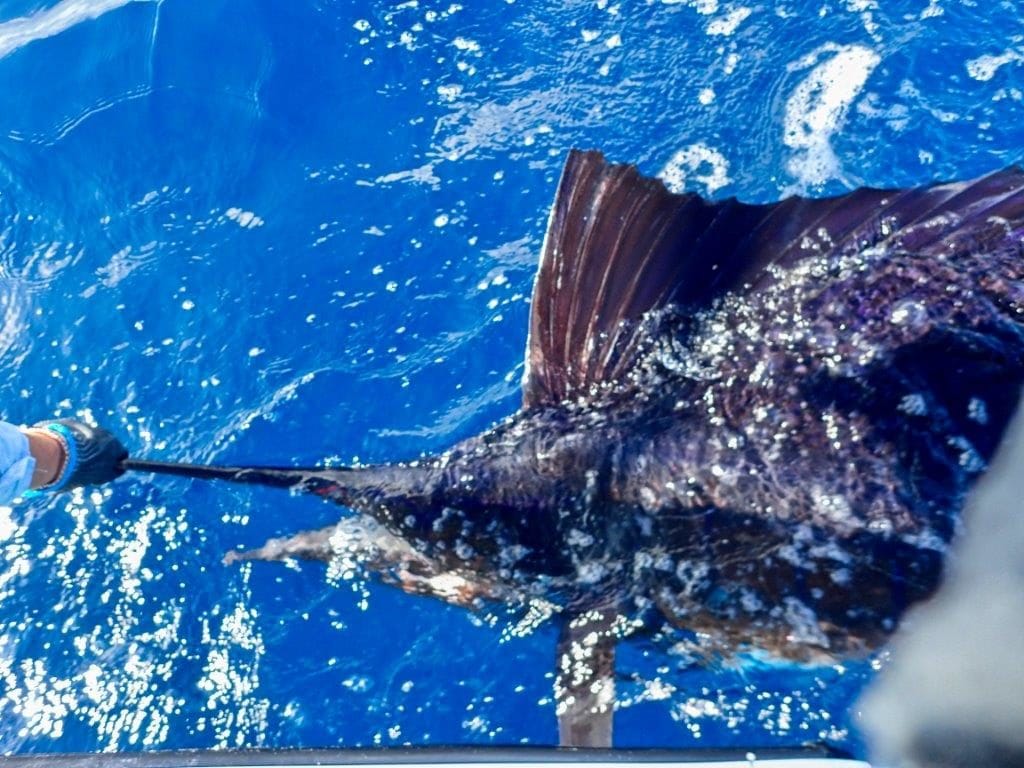 Istvan Virag returned to recreate his epic week from last season through some impressive angling skills. Permit were the main objective and all efforts focused on these finicky feeders. With accurate casts three permit were fooled into eating his fly of which he managed to land two. To add to this incredible result he landed a further four triggerfish.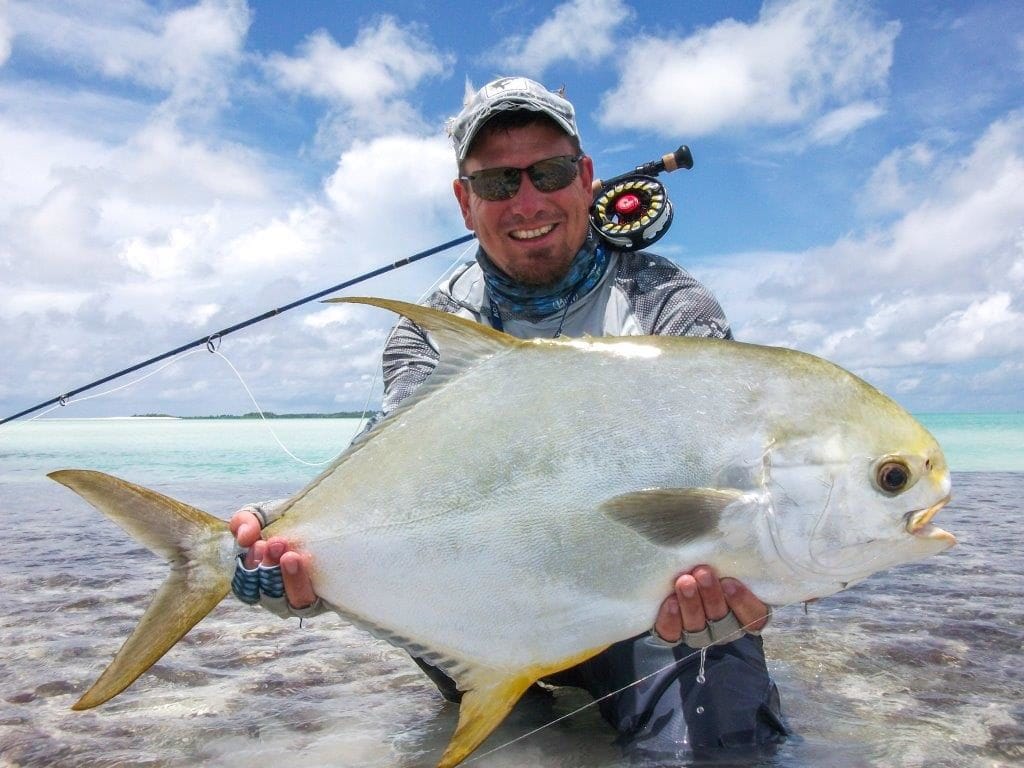 It is extremely special to be part of and share such fantastic memories with a great bunch of guests. Hopefully next week has some more great fishing in store for us.
Please contact Charlotte Chilcott or Peter McLeod. Alternatively call the office on to +44(0)1980 847389 for more details.