Alphonse Fishing Report November 13th – 20th 2021  
This week was a week to remember with countless firsts and a fantastic group of guests. The Irish Party kept the guides on their toes, with many newcomers to the sport. Unfortunately, conditions were more testing than usual. Despite this, all our guests caught some great fish.
Ronan, Hugh, Colm, Frank, Kate, Derek, John, David Drum, Emma, Grace, Charis, Fiona, Elmer, Inger, Espen all caught their first bonefish. Sticking with firsts, Joe, Jonathan, Inger and Espen all landed their first moustache triggerfish. Joe also landed his first yellowmargin triggerfish. Espen caught his first GT giving him a flats slam on his first day on the flats.
Harry, David Maguire Jnr., Bobby and Audrey all managed to land themselves 20+ bonefish, while Bill and Bobby managed to find some larger bonefish over 60 cm. Patrick only had two days on the flats to fulfil his dream of catching his first GT. He only needed two days, landing an excellent fish of 90 cm.
Brothers Greg and Niall Turley both had a bumper of a week, starting with Greg landing a birthday GT on Sunday and a further four during the week, as well as a lovely yellowmargin triggerfish. Niall outdid himself on Tuesday, landing a stunning permit of 68 cm. He then caught a few GTs and finished the week off strong with a Flats Slam comprised of a GT, moustache triggerfish and bonefish.
Harry, Nick and Jonathan had a great day landing themselves a sailfish and bonefish on the bluewater side of things, each getting a bills and bones slam. Michael also joined us fishing two days offshore, landing seven sailfish and one wahoo.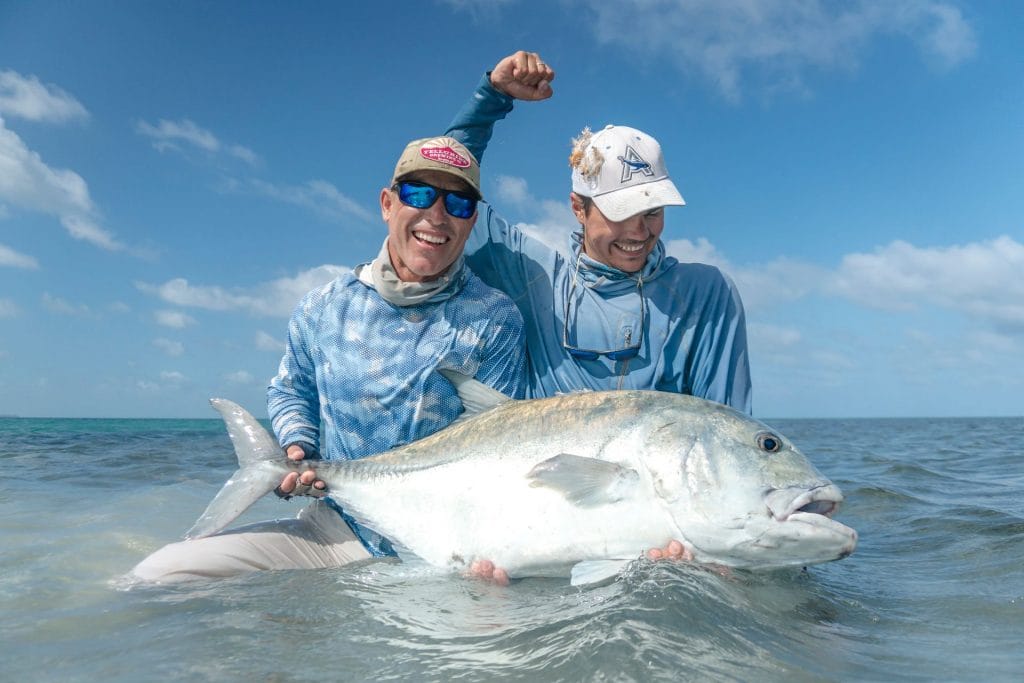 Alphonse Total Catch Stats From 12 Anglers for the Week
Bonefish 379
Triggerfish 6
Giant trevally 8
Permit 1
Bluefin trevally 6
Bohar Snapper 1
If you would like more information please contact Charlotte Chilcott or Peter McLeod or call us on +44 1980 847389. Alternatively click HERE if you would like us to contact you.