Alphonse Fishing Report 24th-31st October 2020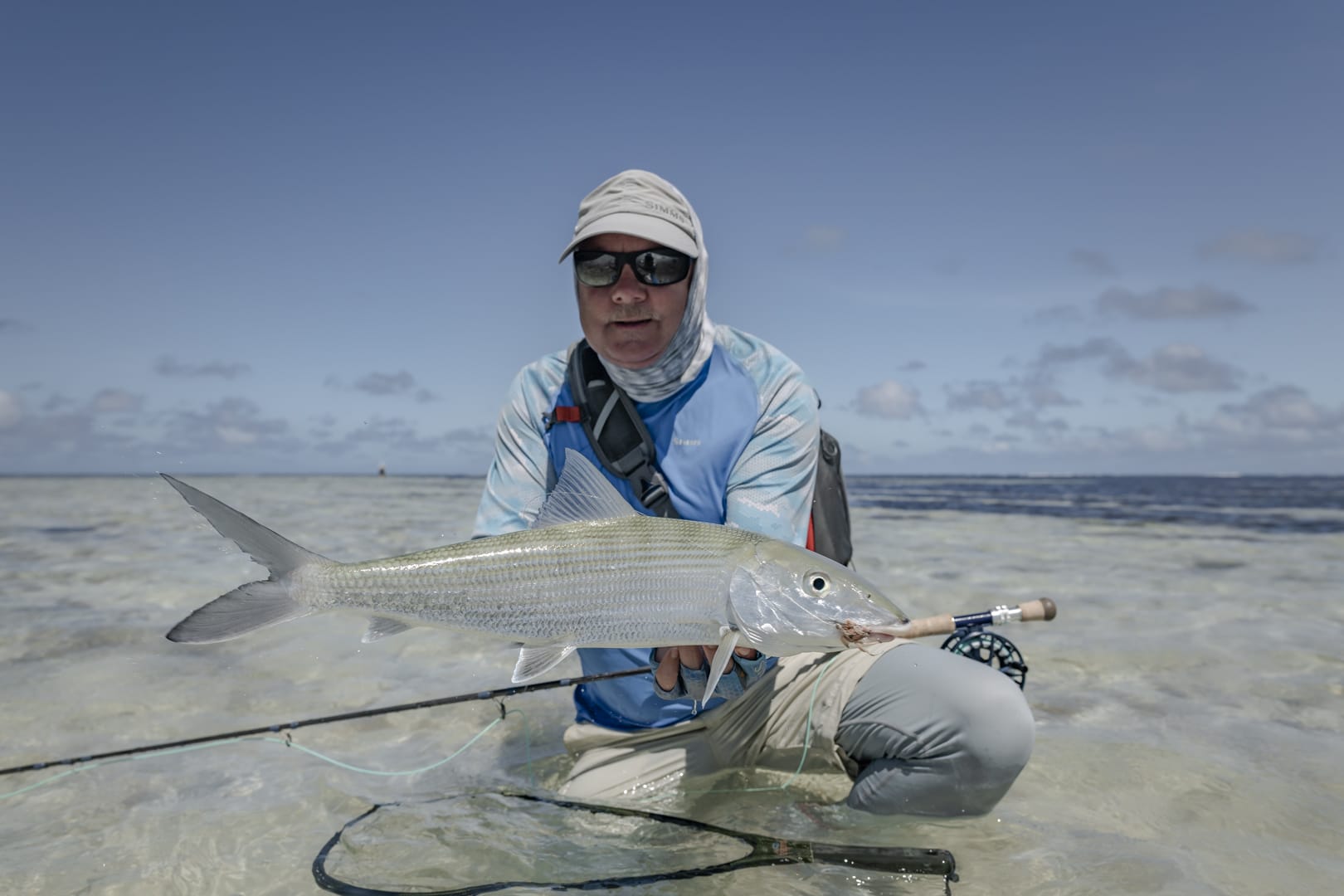 As the world has started to open up and the spirits have been lifted, we have been fortunate enough to welcome a few fishing guests to our tropical paradise – Alphonse Island. John Butcher, Preben Damm and Paul Davidson joined us for an incredible week of flats fishing on St Francois Atoll.
Alphonse Island greeted our anglers with beautiful weather and the tail end of the slow-moving neap tides. As the week progressed our guests managed to experience a wide variety of tidal variation as the tides moved from neaps to springs
Paul spent most of his week enjoying the incredible world-class bonefishing, closing his week off with close to 80 bonefish. Both John and Preben spent loads of time enjoying the incredible bonefishing that St Francois Atoll has to offer.
Preben, however, managed to complete a lifelong dream. After losing a huge GT on day one he managed to close his GT account with a gorgeous GT of 86 cm. John found the trigger fishing to be incredibly engaging and set his target for the week. He managed to reach his target with a beautiful moustache triggerfish caught and released in the surf.
After a great week with great guests, St Francois Atoll and Alphonse both showed off everything they have to offer. Fishing on Alphonse Island and St Francois has never been better.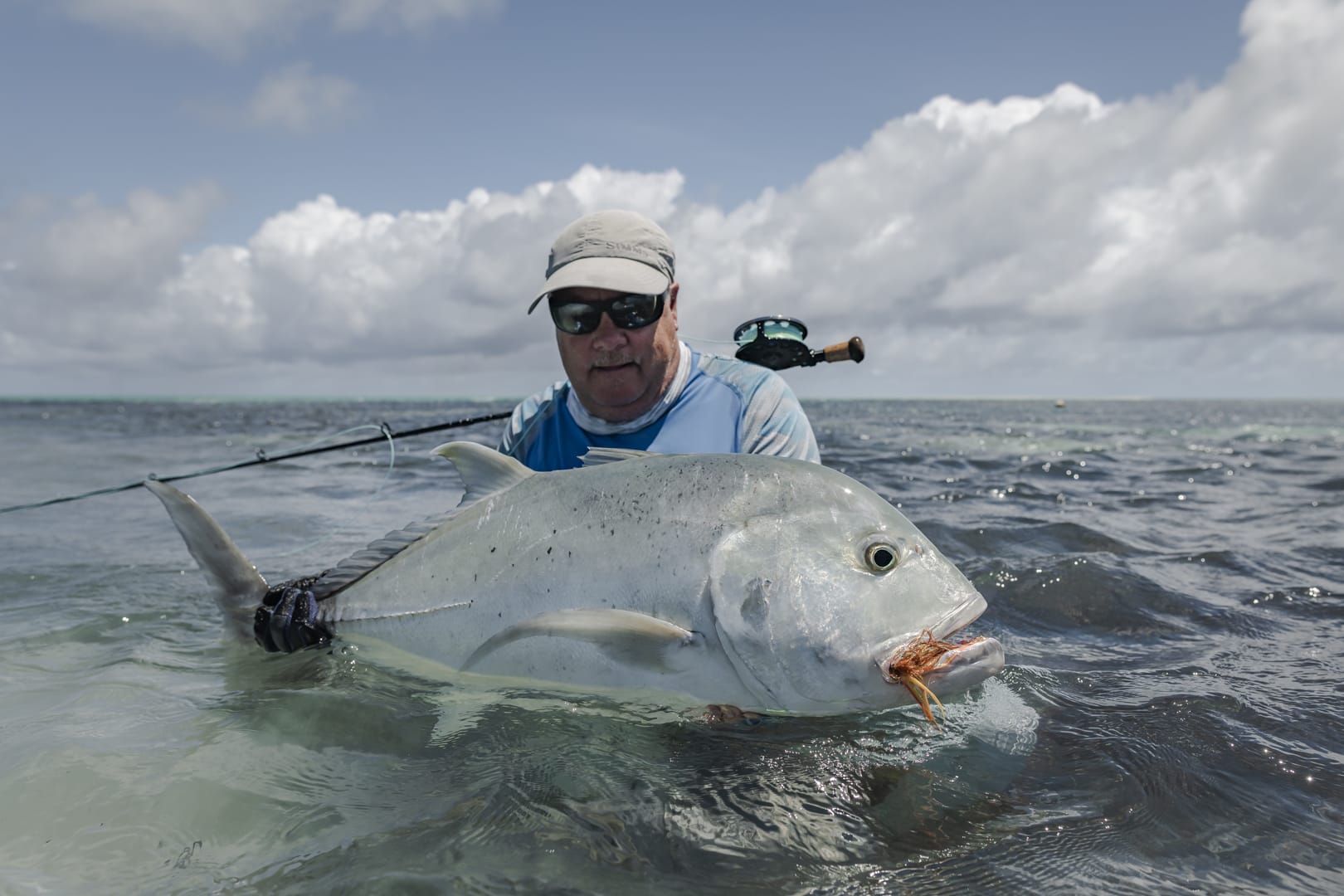 Alphonse Total Catch Stats From 3 Anglers for the Week
Bonefish 154
Giant Trevally 1
Triggerfish 1
If you would like more information please contact Charlotte Chilcott or Peter McLeod or call us on +44 1980 847389. Alternatively click HERE if you would like us to contact you.