Alphonse Fishing Report January 22nd – 29th 2022
It was another busy week here on Alphonse with all the skiffs in action. The mothership was filled with laughter and stories of the one that got away. The weather was not on our side, though, with the group facing some adverse conditions throughout the week. That being said, we still had a pretty good week of fishing, with some stunning catches.
Starting with the gangsters of the flats, Bill Church came here intending to catch his first GT and that he did, catching a 67 cm fish off a ray. Tracey also managed to catch her first GT, measuring a lovely 70 cm. Tarquin, Hamish, Dom, John Calile, John MacMillan, and Greg all managed to catch GTs this week, with Greg landing the fish of the week and the season so far, a massive GT of 127 cm.
Tarquin and Tim also managed to land themselves a batfish each, one of the more unusual fish to catch on the flats. There were big bonefish with Tarquin, Tim, John Calile, Chris, and Hamish throughout the week, all landing bonefish over 60 cm. Yvhen and Maryna took a day out on the flats to experience the phenomenal bonefishing on St. Francois and managed to land their first bonefish each. John Calile outdid himself on his first day on the flats landing his first Indo-Pacific permit. Finally, and the best day of the week, Matthew managed to land his first permit, an incredible fish measuring 58 cm. He then went on and caught a GT 15 minutes later and finished off with a 60 cm bonefish catching the only Flats Slam for the week.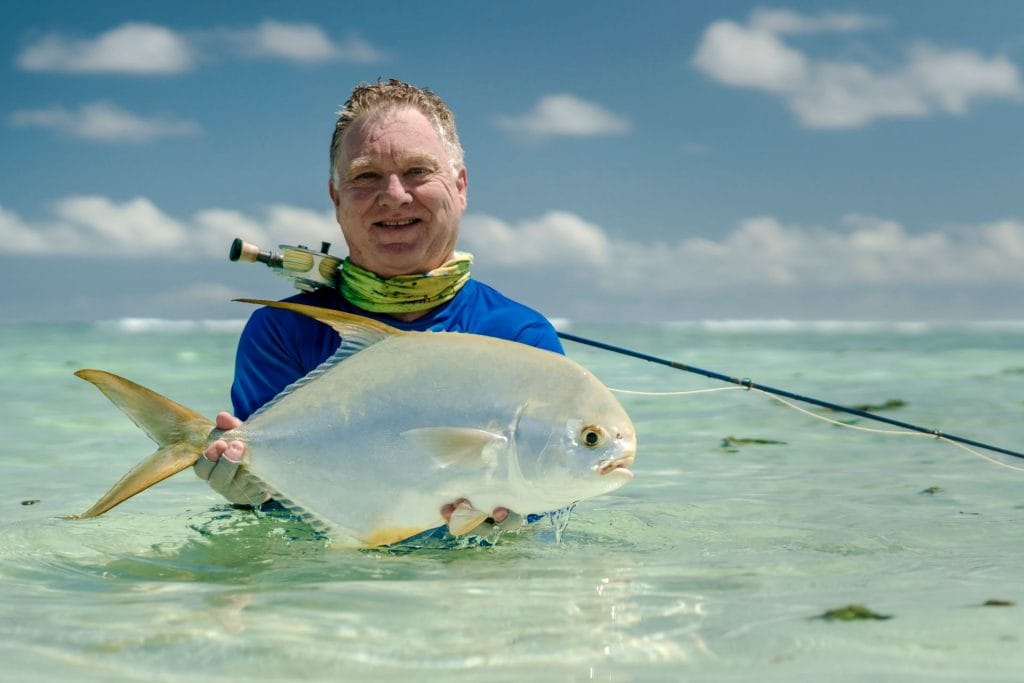 Alphonse Total Catch Stats From 12 Anglers for the Week
Bonefish 309
Bluefin trevally 1
Giant trevally 13
Permit 2
If you would like more information please contact Charlotte Chilcott or Peter McLeod or call us on +44 1980 847389. Alternatively click HERE if you would like us to contact you.