Alphonse fishing report 23rd – 30th November 2019
It has been an extremely wet week on St Francois Atoll which made for rather testing conditions. The week started with a spring tide and 12 enthusiastic anglers, many of which where Alphonse veterans who have been fishing the Atoll since its infancy. Although the group had to deal with strong winds and lots of rain they kept their rods bent, reels screaming and spirits high.
A big total of 298 bonefish where caught for the week. The legendary St Francois fisherman Dr. Anthony Richards (Tony) landed the largest bonefish of the week which measured a huge 65 cm, this made it the largest of the season so far.
Day five proved an excellent day for all anglers, along with the many bonefish landed Mike Nowak landed a lovely 87 cm GT. It was in the dying minutes of the final day that Peter Barker landed his GT for the week, a strong fish of 83 cm.
The anglers that were brave enough to test their skills and go bluewater fishing were not disappointed and the week was productive for sailfish and wahoo. Peter Barker landed a massive sailfish, Russel Crafter managed to land two wahoo and one sailfish. The bluewater champion of the week was Kevin Haydon who managed to land three sailfish and one wahoo.
Total Catch Stats For 12 Anglers For The Week
Bonefish 298
Triggerfish 2
Giant trevally 2
Wahoo 3
Sailfish 5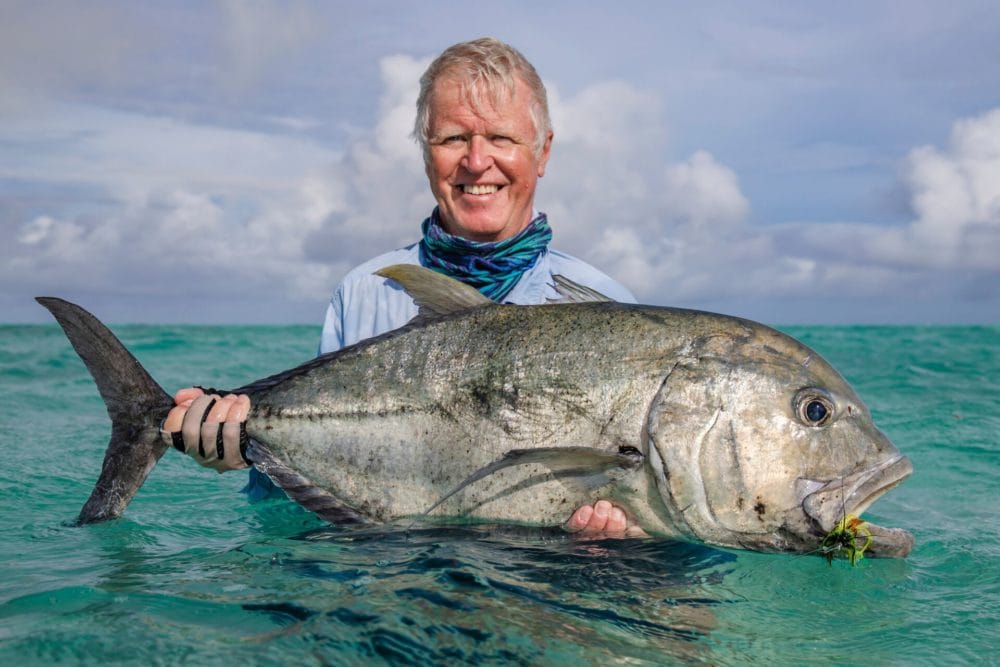 If you would like more information please contact Charlotte Chilcott or Peter McLeod or call us on ++44 1980 847389. Alternatively click HERE if you would like us to contact you.