Alphonse fishing report 30th November – 7th December 2019
A cyclone just south of the Seychelles brought extremely strong wind and heavy rain for much of the week. Despite challenging conditions the group of ten anglers were not deterred knowing they had travelled from around the world in search of the catch of a life time. Time on the water throughout the week was more limited than normal due to the poor weather, but this didn't stop anglers from making some good catches.
The group of ten were still able to land a total of 302 bonefish which is extremely impressive under such testing conditions. Day one proved very special for Ferdinando Santanniello who was able to land three permit, a remarkable achievement and one that will be difficult to beat.
Day three was fruitful for all parties with anglers catching large numbers of bonefish. Douglas McLean landed an impressively strong 80 cm GT and John Roggensack landed a GT of 70 cm.
It was day five that worked out nicely for Paul Hilton who landed a beautiful 60 cm GT.
Total Catch Stats For 10 Anglers For The Week
Bonefish 302
Permit 5
Giant trevally 3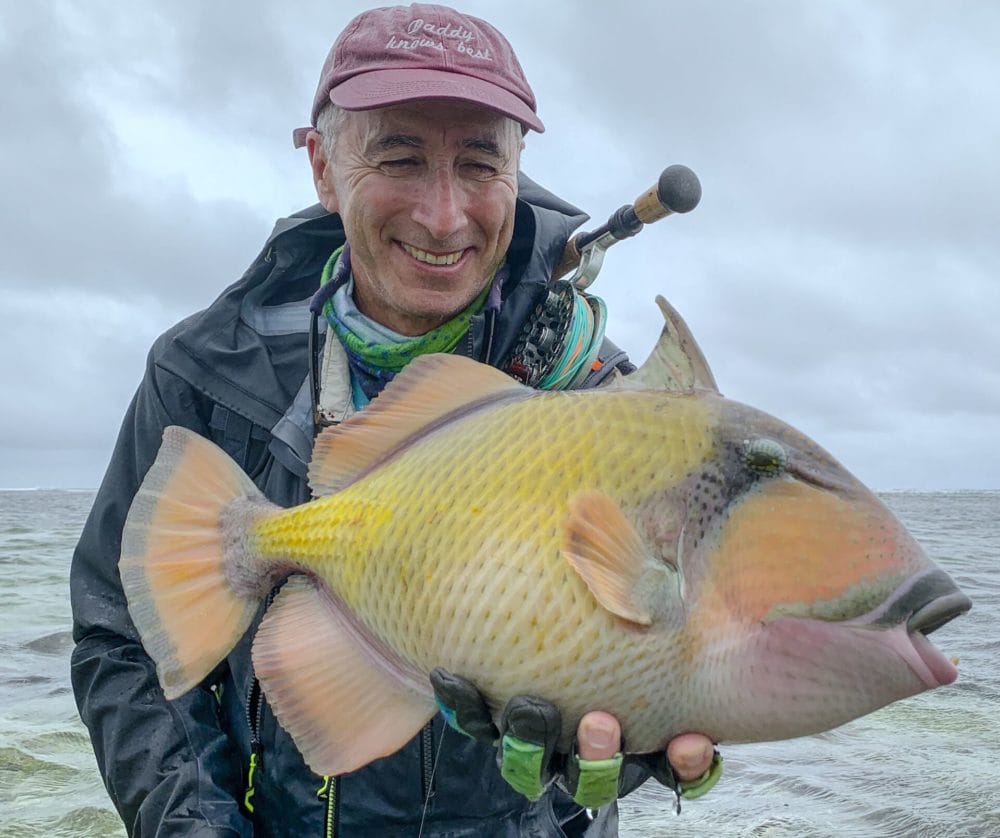 If you would like more information please contact Charlotte Chilcott or Peter McLeod or call us on ++44 1980 847389. Alternatively click HERE if you would like us to contact you.