Alphonse fishing report 3rd – 11th January 2020
Nine skilled anglers came to Alphonse Island this week. The weather was good throughout. The moon was in its third quarter which brought neap tides and a lot of warm water. This mad for challenging conditions inside the St Francois lagoon however the surf line fishing extremely well. The bonefishing was as excellent as always with 153 bonefish landed.
Day one on Alphonse started well for Adam Mahone, Adam managed to land the largest bonefish of the week measuring 63 cm. Mark Beilovich landed a fantastic 70 cm GT. Mike Mach landed a solid 60 cm GT. Travis Townsend landed two GT's measuring 62 cm and 70 cm early in the week then another 70 cm GT on day four.
Kyle Simpson guided Gabe Nyblad onto a massive 103 cm milkfish on day five and then on day six guided Christian into the first super slam of the season. Christian landed a bonefish, a moustache triggerfish, two milkfish and two GT's measuring 65 cm and 83 cm. Alexey managed to land three GT's on day six measuring 60 cm, 78 cm and 88 cm.
Alphonse Total Catch Stats From 9 Anglers for the Week
Bonefish 153
Permit 1
Giant Trevally 13
Triggerfish 3
Bluefin Trevally 18
Milkfish 3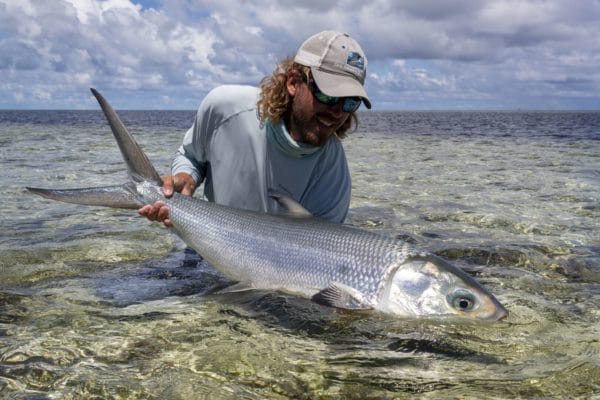 If you would like more information please contact Charlotte Chilcott or Peter McLeod or call us on ++44 1980 847389. Alternatively click HERE if you would like us to contact you.