Alphonse Fishing Report December 4th -11th 2021
Another productive week here on Alphonse with some returning guests and new faces. Unfortunately, we had some testing conditions with a lot of wind and rain. We all persevered through, and the guests caught some memorable fish throughout week 12.
Starting with the ghosts of the flats, Ed, Marcin, Anita and Bryce all caught their first bonefish on fly. The GTs were out and about this week, with Patrick landing the GT of the week measuring a healthy 105 cm. Not only was this a healthy catch, but it was also Patrick's personal best. He also managed to land another GT later in the week.
Mike, Paul, Keith, and Richard also managed to land two GTs each week. David took it further and managed to add another GT to his tally during the week. Marcin took his first swing at fishing in the salt this week and landed his first GT and an awesome one that measured 101 cm. He also caught another two on the last day he was fishing Alphonse.
Ed also caught his first GT this week, landing a lovely 82 cm fish. Mike managed to land a nice moustache triggerfish in terms of the more knifing species. James managed to land the holy grail of fly fishing, a lovely Indo-Pacific permit on the last day. He also managed to land an awesome bluefin of 68 cm.
All in all, a successful week of fishing, considering the conditions. Well done to all our guests for some awesome catches.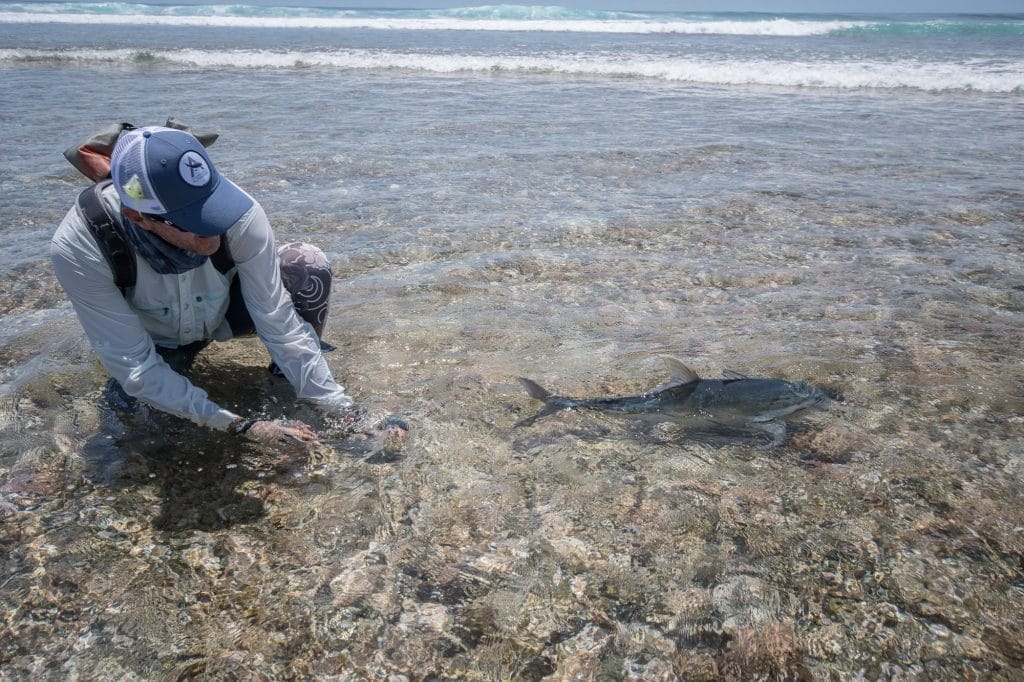 Alphonse Total Catch Stats From 12 Anglers for the Week
Bonefish 458
Triggerfish 3
Giant trevally 13
Milkfish 3
Bluefin trevally 6
If you would like more information please contact Charlotte Chilcott or Peter McLeod or call us on +44 1980 847389. Alternatively click HERE if you would like us to contact you.