Alphonse Fishing Report November 6th – 13th 2021  
This week's weather tested both the guides and guests in equal measures. The week was a mix of conditions, from windy days to rainy ones and even a few scorching hot sessions. We did, however, have a phenomenal week of fishing with some great catches.
Starting with the ghosts of the flats, Mark, Catherine, David, Dean, Andrew and Alexander all caught their first bonefish. Mark, Catherine and David also caught 20+ bones each later in the week. This week, the big bonefish also returned with Sonja, Peter, Alexi, Mark, and Neil catching over 60 cm.
The triggerfish have been scarce this season, with the water still being on cooler than usual. However, Naile and Greg both managed to coax a moustache triggerfish to take their fly. Alexi and Peter also had a great time fishing for triggerfish, landing a yellowmargin triggerfish each. As for the GTs, Peter and Dean landed their first, while Peter Rippin, Hendrik, and Bart all added to their GT tally.
Bart, Peter Rippen, Alexi and Chantal all made the most of the milkfish opportunities, landing six between them. Chantal, the queen of Alphonse, did it again, landing yet another Flats Slam. This included a milkfish, GT and a bonefish. The most unusual catch of the week was David's batfish. Dan, Hendrik, Hannah and Kate all caught their first sailfish, and Derek caught his first dogtooth tuna on the bluewater side of things.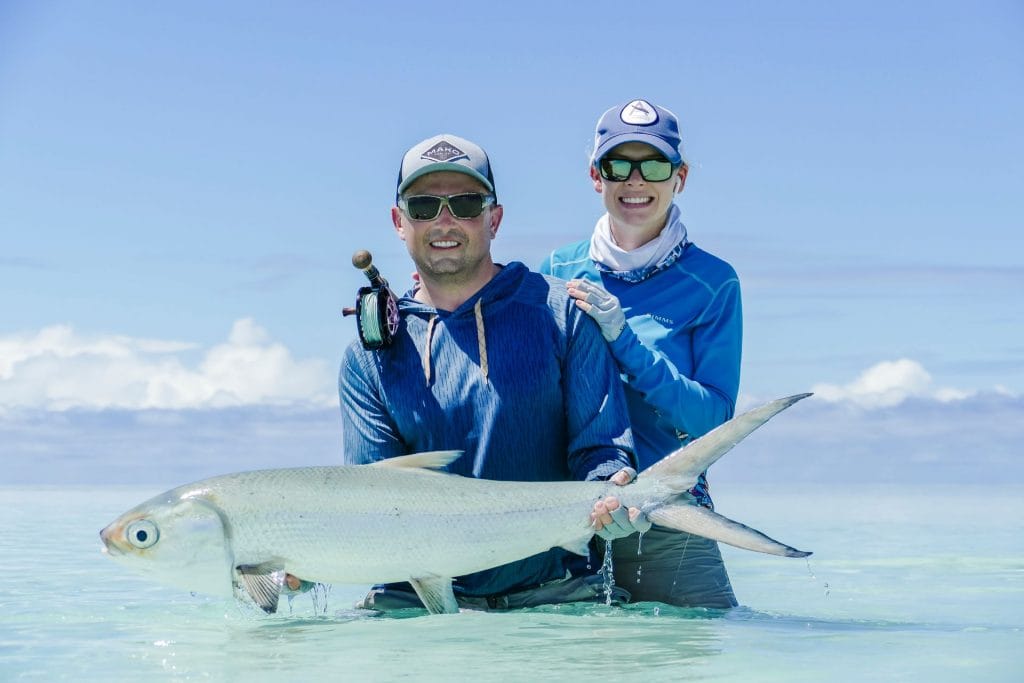 Alphonse Total Catch Stats From 12 Anglers for the Week
Bonefish 363
Triggerfish 5
Giant trevally 12
Milkfish 7
Bluefin trevally 4
Lyre-tail grouper 1
Bohar 6
Green jobfish 3
Batfish 1
If you would like more information please contact Charlotte Chilcott or Peter McLeod or call us on +44 1980 847389. Alternatively click HERE if you would like us to contact you.