Alphonse Fishing Report 8th – 15th February 2020  
Great fishing was experienced on St Francois Atoll last week. The week started with a spring tide and a group of anglers keen to wet their lines and bend their rods. The spring tides allowed for excellent shots at a variety of species of fish. Anglers were fortunate enough to experience fantastic weather throughout the week.
The bonefishing on Alphonse was as good as ever with anglers managing to land a grand total of 403 bonefish over the week. The number of fish landed truly reflects the health of the fishery.
The group did extremely well landing a total of 33 GTs over the week. Early in the week Bill landed a fantastic 71 cm GT. Old timer Ron landed an impressive four GT's measuring 70 cm, 75 cm, 82 cm and the largest being a whopping 93 cm. Donald landed another two GTs on day four measuring 66 cm and 71 cm.
While fishing for GT's much of the group made shots at bluefin trevally, this resulted in a total of 33 bluefin landed in the week, varying in size from 30 cm to 68 cm.
Alphonse Total Catch Stats From 10 Anglers for the Week
Bonefish 403
Giant Trevally 33
Bluefin Trevally 33
Permit 1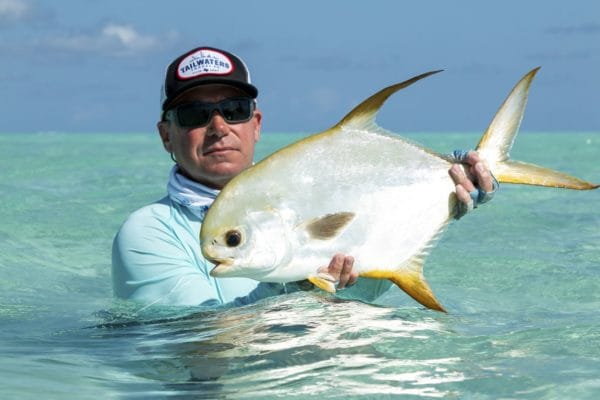 If you would like more information please contact Charlotte Chilcott or Peter McLeod or call us on +44 1980 847389. Alternatively click HERE if you would like us to contact you.