Alphonse Fishing Report 14th – 26th September 2020  
The great fishing from week one of the season continued through to week two with some outstanding catches noted. The weeks tides started at the tail end of neaps which then progressed into a spring cycle after the first day. This gave the opportunity to concentrate on fishing some the surf line which had been rested for several months.
Justin Kemp committed to a long surf walk on the first day and was rewarded with a great GT caught from shallow water and multiple shots at triggers. Chris Cox opted to stay inside the lagoon to concentrate his efforts on the finger flats and found a morning filled with action of catching skinny-water bonefish and a large moustache triggerfish. While searching for the ever tricky yellowmargin triggerfish which had eluded him throughout his first week he came across a single permit happily feeding. A quick fly-change by his guide and a well-placed cast resulted in him hooking up and landing an stunning 61 cm golden nugget. His luck did not end there as he also went on to claim the 'biggest-fish-of-the-week' after winning a hard fought fight with a 109 cm GT. A truly memorable day for Chris with the first Super Slam of the season for Alphonse.
The great catches continued throughout the week with Justin Kemp landing three triggers in a day, a 80 cm GT and two permit. AS remarkable achievement. Ray Cadiz landed the biggest yellowmargin triggerfish of the season thus far which stretched the tape to an impressive 51 cm. He also also landed a Flats Slam and two permit
Alphonse Island's fishery has certainly proved its variety and pure wildness over the past few weeks and we cannot wait to welcome more anglers to see what the weeks and months ahead have install.
Alphonse Total Catch Stats From 4 Anglers for the Week
Bonefish 157
Giant Trevally 5
Yellowmargin Triggerfish 2
Titan Triggerfish 7
Permit 7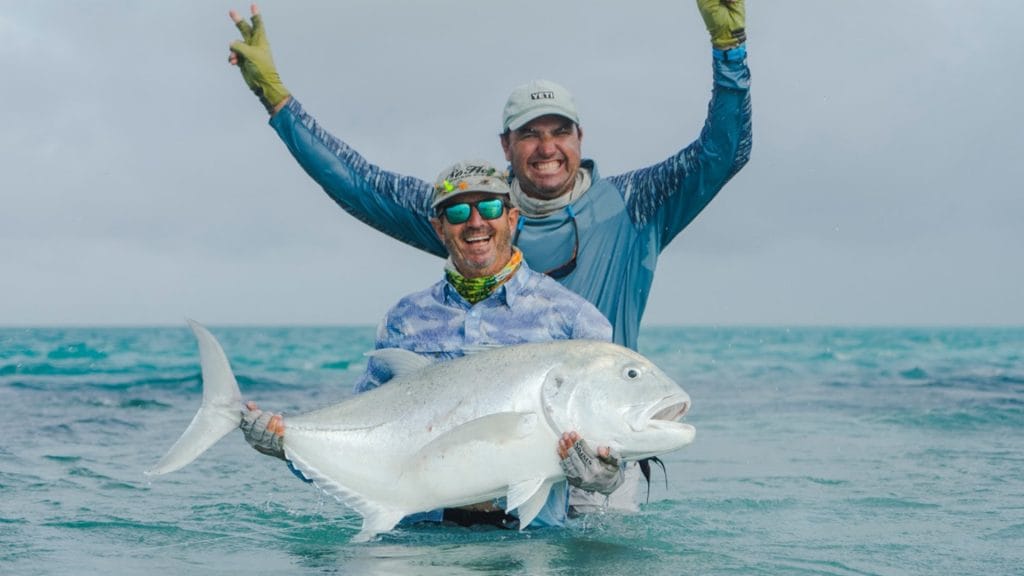 If you would like more information please contact Charlotte Chilcott or Peter McLeod or call us on +44 1980 847389. Alternatively click HERE if you would like us to contact you.