It's been an incredible year for indo-pacific permit catches at Alphonse. The new Alphonse flexo crab, called "AlFlexo Crab"  flies have certainly unlocked the door to both permit and triggerfish catches as the numbers have been unbelievable!  We are two thirds through our season,, which is staggering to think that we have already landed 38, without taking any other destination into account.  Further news from the water is that we have just had 5 anglers at one of our "outbound camps" who finished the week on 9 permit between them.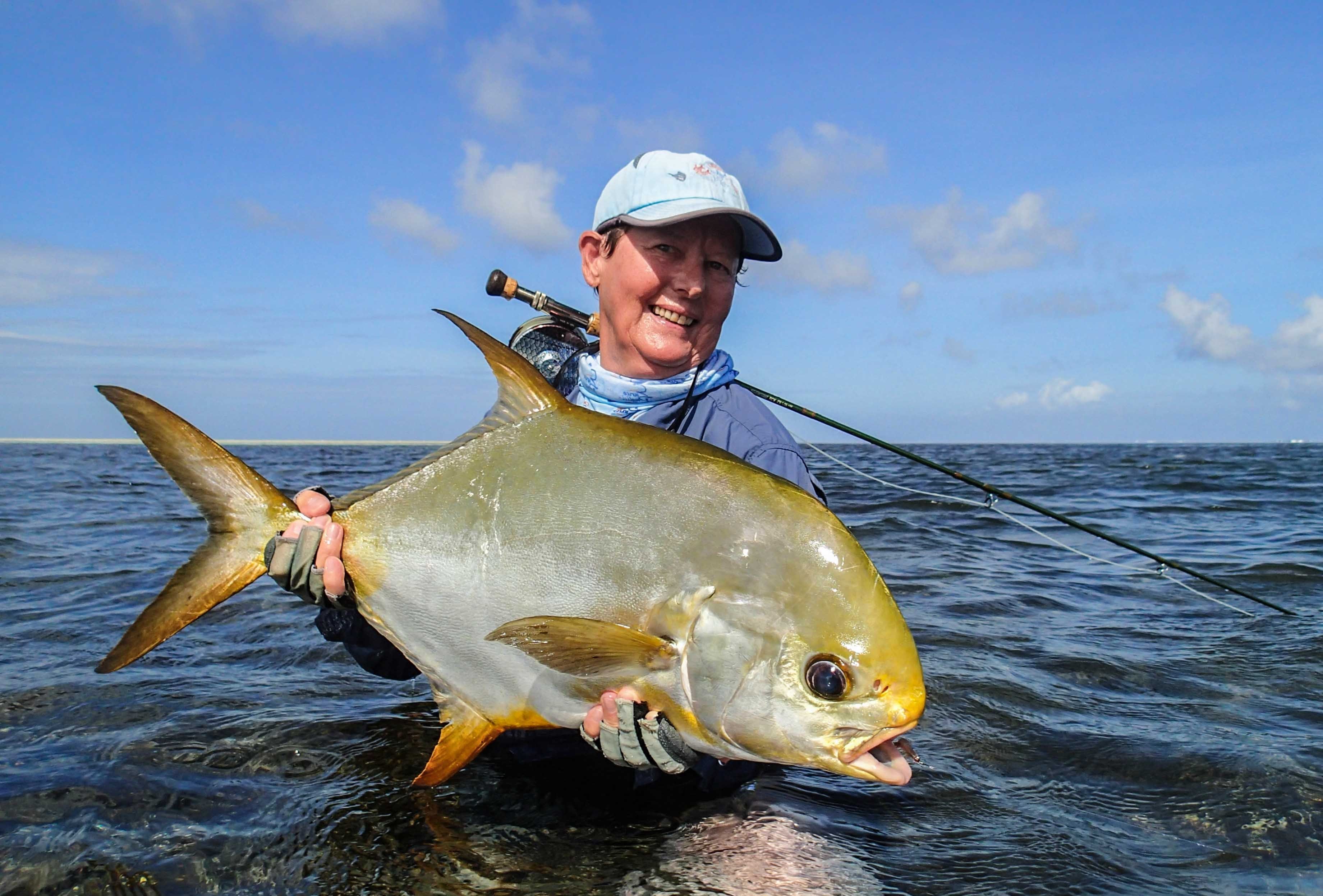 The Indo-Pacific Permit has for a long time been considered one of the ultimate fish to catch on fly. They are fast, powerful, beautiful, spooky and highly suspicious of any unnatural food presented to them. Permit fishing requires dedication, commitment and a lot of patience.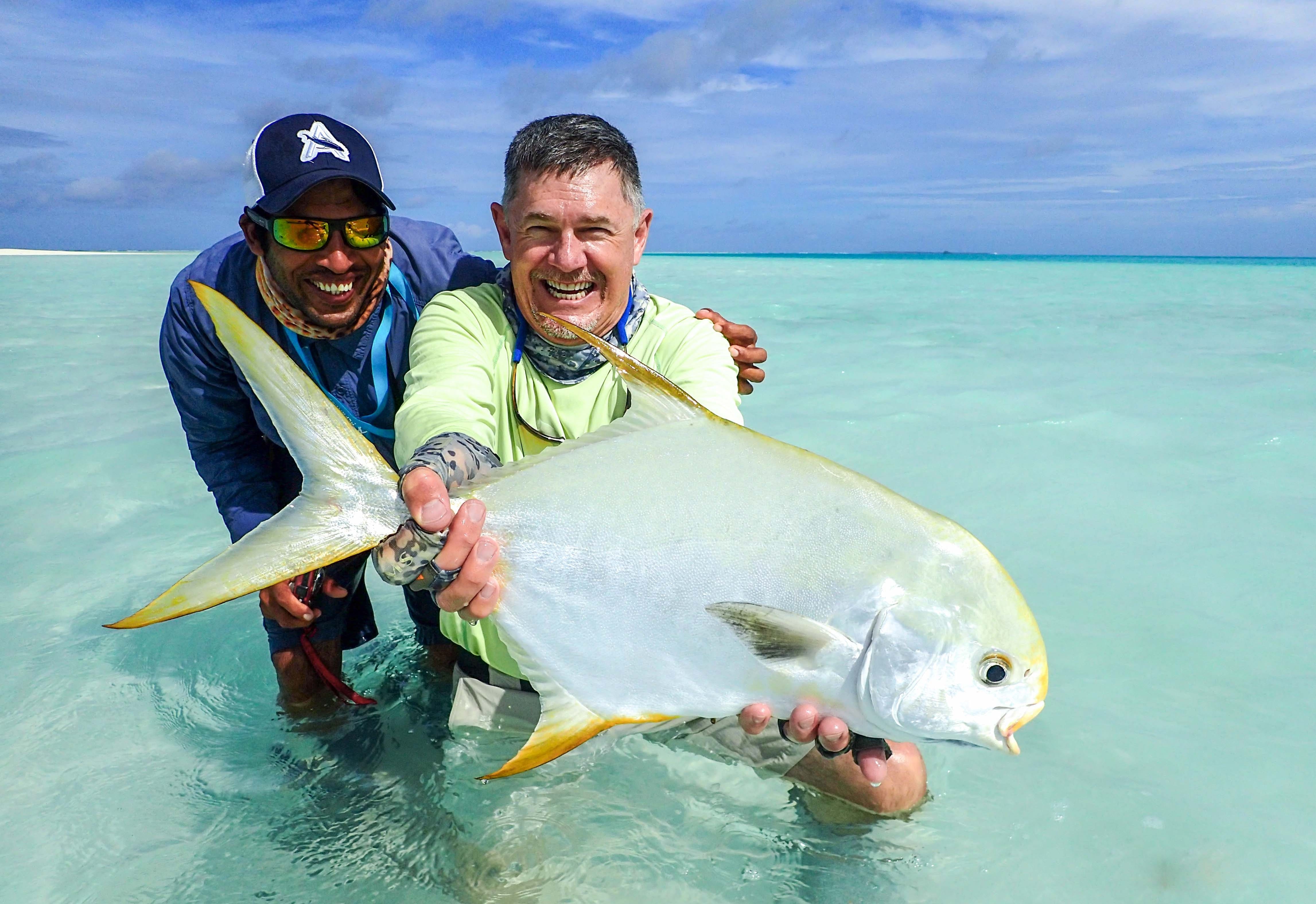 Over the last couple of seasons the guides of Alphonse Fishing Co. have seen more and more Permit coming onto the flats of St. Francois and Alphonse atolls. However, this season has really seen a tipping point where Permit have gone from being a rarity to a fish that can be properly targeted. The numbers speak for themselves, over the last 8 years the average catch was around 10 Permit per season, with last season seeing 13 fish caught. This season so far, 38 Permit have been caught, a truly astonishing increase.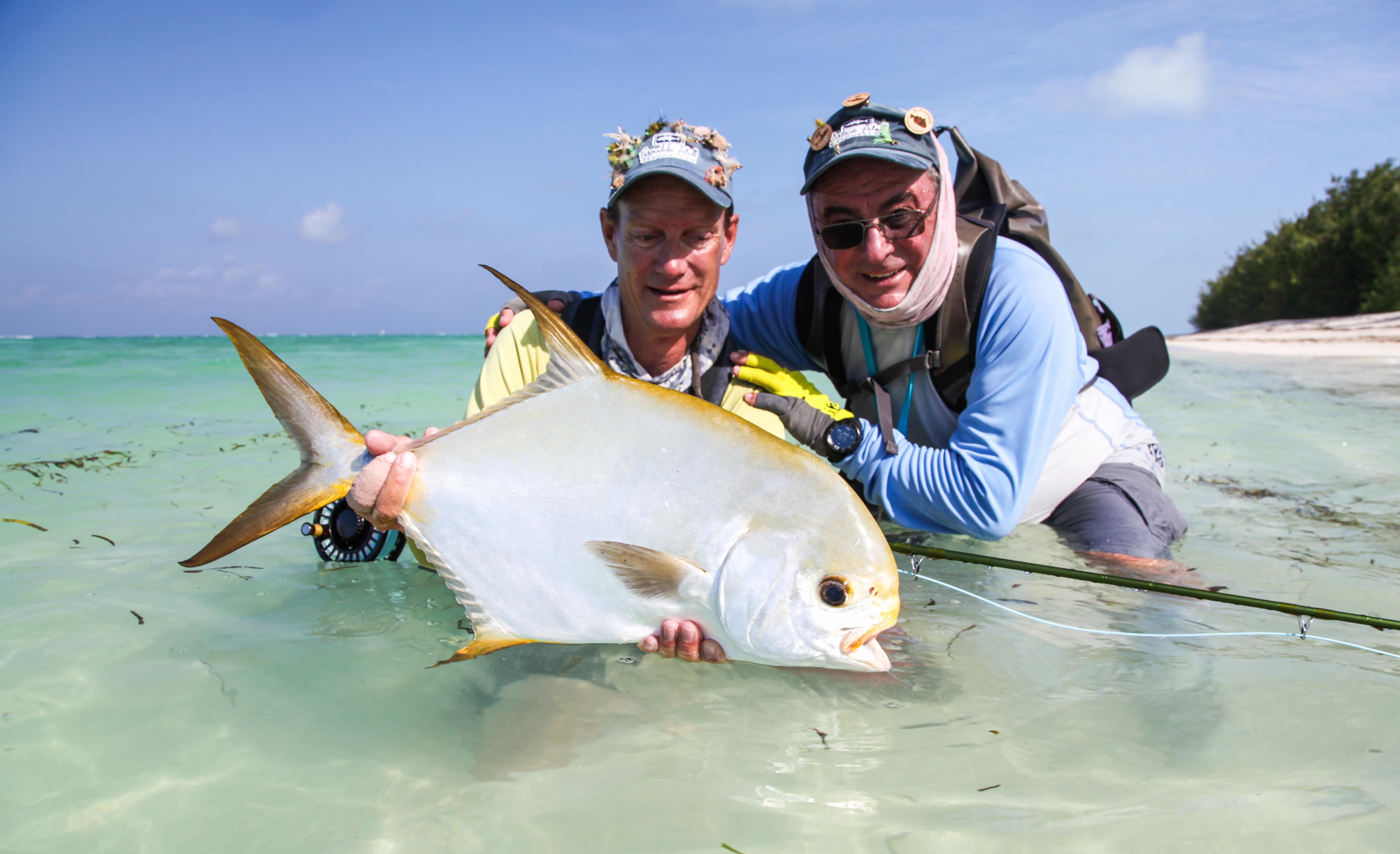 The catches have been fairly evenly spread out across the season with fish being caught on both neap and spring tide cycles, but week 14 was particularly special with seven fish caught in the week including an unbelievable five on New Year 's Day. It is important to note that these fish are generally of a good size with the average being around 8lb and the biggest of the season so far a fantastic 16lb fish. The Alphonse Fishing Co. guides have all had their successes, but Kyle Simpson deserves to be applauded as in week 20 he completed a permit hat-trick, helping his guests catch a permit on three consecutive days.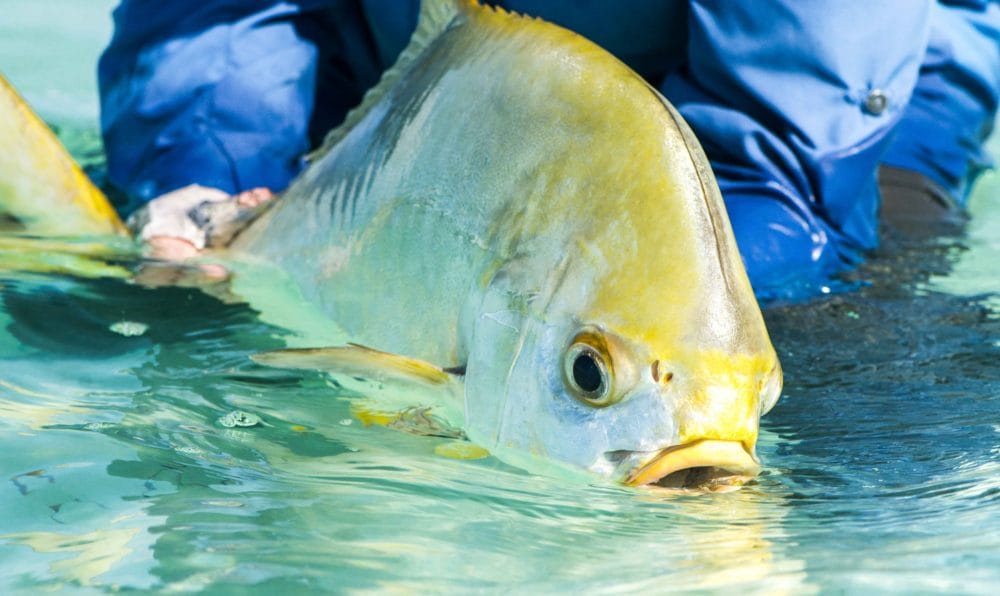 There have been several theories proposed to try to explain the increased catches. Yes, there are more fish being seen but also different behaviors are being observed by the guides including fish feeding on the backs of sharks and rays. However, the major reason for the increased catches has to be the introduction of the Alphonse Flexo crab, which has contributed to 90% of the Permit caught this season. Any angler visiting Alphonse Island will surely want to have a good supply of this fly in their tackle box.  As more Permit are seen and caught it also gives the guides and guests the confidence to spend more time fishing for this marvelous species. The enigma has been cracked and this will surely lead to more anglers 'Touching Gold' as the season continues.
If you would like more details on Alphonse Island, or to join Charlotte please contact Charlotte Chilcott or call the office on ++44 1980 847389.