Space On Charlotte's Hosted Week
November 20th – 27th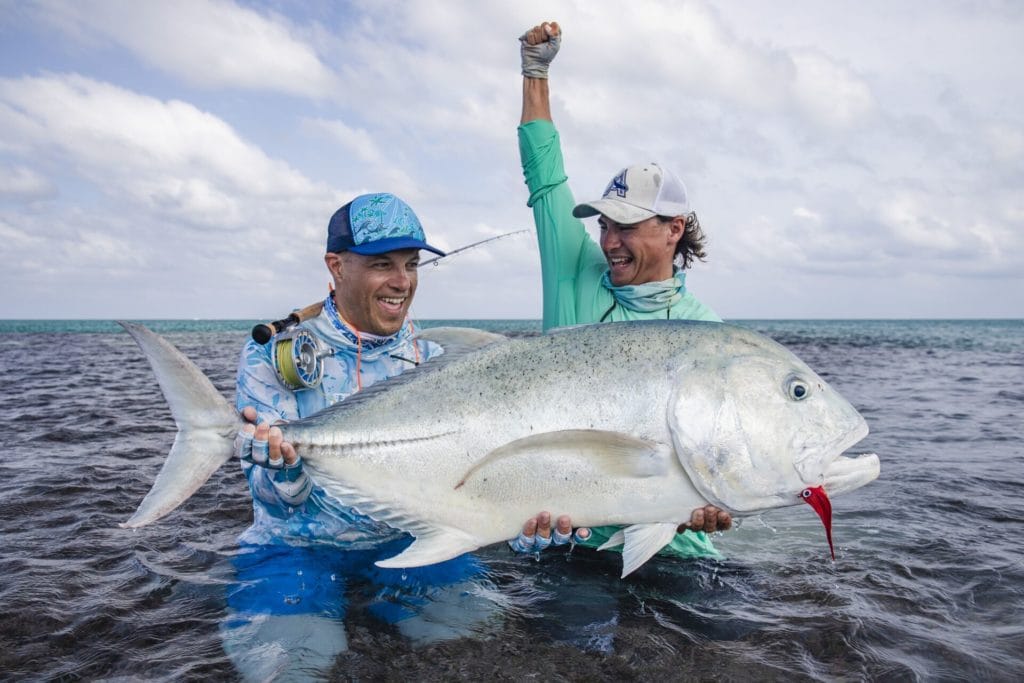 Charlotte will be returning for her regular trip to Alphonse Island in 20th- 27th November 2021. For many of us, nothing calls more than sandy shores, azure water and the prospect of chasing fish on the flats. Although some of us are currently restricted in travelling to the Seychelles, there are still rods available this hosted week for those able to travel. It's not too late to get in some 2021 flats time and spend time out on the water.
On Alphonse, consistency is the name of the game. Both in terms of the fishing and the operation itself. With the continuation of the popular bluewater fishing, it is possible to target pelagic species on the fly as well as the plethora of species found on the flats of both St Francois Atoll and around the main island. This week is a chance to head out with Charlotte and find out just why we love to go back here.
Last Seasons Highlights
Alphonse is one of those rare fisheries suitable for all anglers whether you are targeting bonefish, giant trevally, milkfish, permit and a whole host of other reef and flats species. These are some of last seasons highlights below.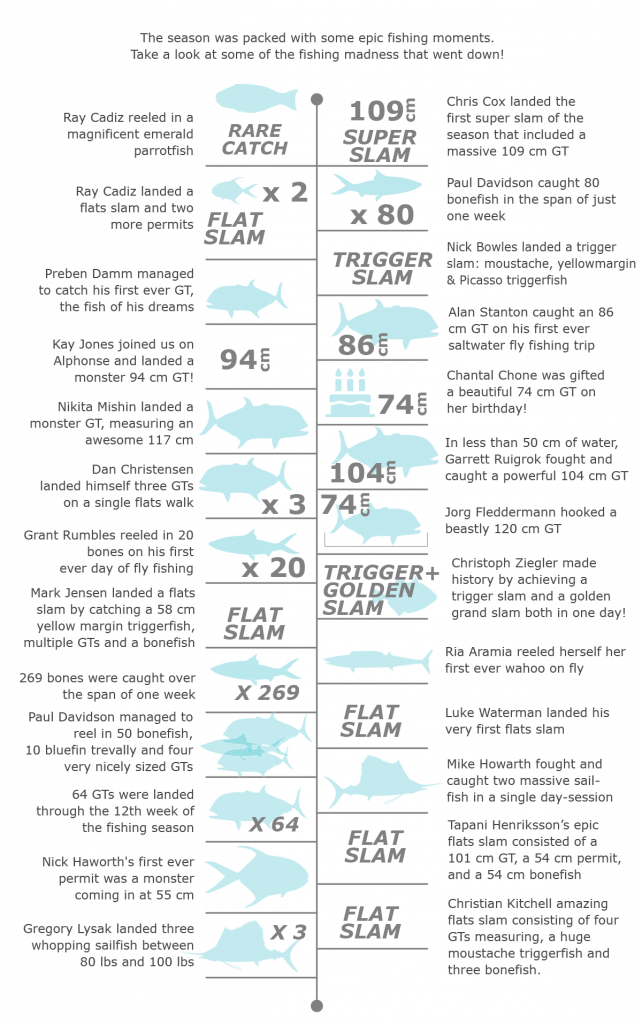 If you would like more information please contact Charlotte Chilcott or Peter McLeod or call us on +44 1980 847389. Alternatively click HERE if you would like us to contact you.