Astove fishing report 14th – 21st November 2019
Light winds and calm seas met Sam Wakerly and Charles Barwick for the second week of the season, a complete turn around from the first weeks fishing. Tides started as springs and then moved into neap a tidal phase by the end of the week.
Charles being an avid permit angler was on the hunt for his first Indo-Pacific permit. The initial part of the week had favourable tides for fishing Astove's unique lagoon and Charles used this to put maximum effort into hunting permit. After three days the permit had only given Charles four to five chances but the ever present GTs were more then happy to play ball. Charles took all his opportunities to land several fish including two big fish measuring 106 cm and a 95 cm.
Sam was not so picky casting at anything and ticked off the species as they came along. Sam's most memorable afternoon was on a short walk on the western edge of the atoll where he landed six GT's ranging between 60 and 85 cm.
Charlie didn't give up on his permit dream and on his second to last morning convinced a permit to commit, making his dream a reality.
The weather on the last two days became more tricky making the fish less responsive. Both Sam and Charlie took the challenge head on landing 20 plus bonefish and several GTs.
Total Catch Stats For 2 Anglers For The Week
Bonefish 70
Triggerfish 2
Giant trevally 17
Permit 1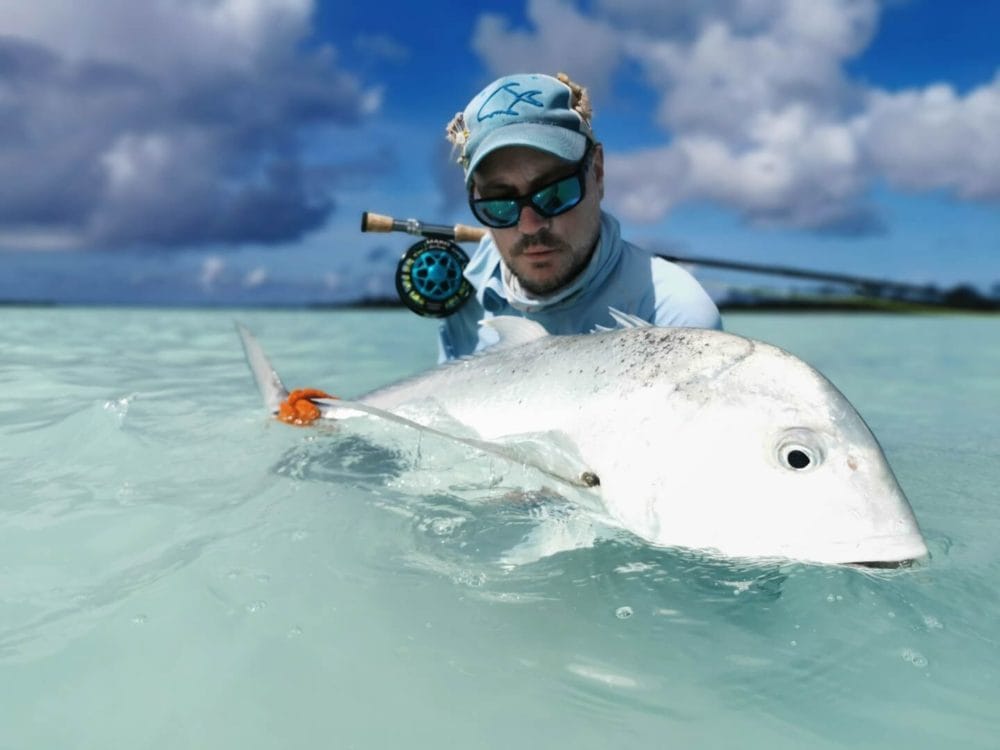 If you would like more information please contact Charlotte Chilcott or Peter McLeod or call us on ++44 1980 847389. Alternatively click HERE if you would like us to contact you.