Astove Fishing Report 22nd – 29th November 2021
Week three started with spring tides which then moved to neap tides at the end of the week.
After we set up all the gear, the guys were very excited to go and see what Astove had got to offer. James and Charles had a great afternoon session catching big bonefish and some smaller reef fish. Kerry also landed some notable bonefish and had some exciting trigger fishing.
On day one, James and Charles went to the lagoon, where they saw many permit and GTs dropping out towards the mouth. High winds brought the swell closer to the shore as the week progressed. The fishermen did not let this get in their way. James had an epic shot at a GT from the cliffs at Paulie's. The fish took, and after a hard-fought battle, James was able to guide the line around the coral so the guide could tail the fish.
On day five, Kerry started with a nice 47 cm Indo-Pacific permit, not long after he landed a six-pound bonefish. Now all he needed was a GT to complete his Flats Slam. On the way down to the mouth of the lagoon, three fish were swimming around eagerly in search of bait. Kerry made the perfect cast, and the game was on with one strip. After a few minutes, he landed an excellent 77 cm GT which successfully topped off his flats slam. He then landed another permit in the heart of the lagoon's mouth that was 57 cm. Just as we thought he was done for the day, he also landed the first trigger of the week. As one can imagine is a fantastic way to end off the week at Astove Atoll.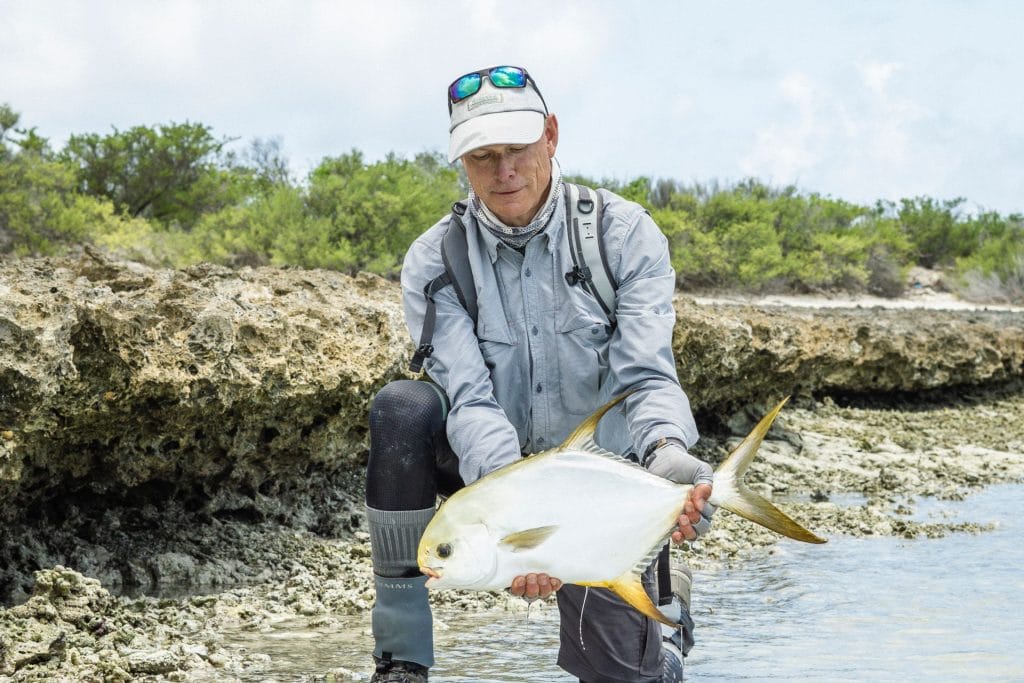 Total Catch Stats For 3 Anglers For The Week
Giant trevally 4
Triggerfish  1
Permit 2
Bonefish 50
If you would like more information please contact Charlotte Chilcott or Peter McLeod or call us on +44 1980 847389. Alternatively click HERE if you would like us to contact you.