This week the first four days of GT fishing on Astove were sadly pretty slow. However, like a light switch being turned on, the last two days lit up and the flats became alive with GTs. That said, in the absence of the giant trevally the fishery gave the anglers some fun with a bunch of baby indo-pacific permit. Matthew Naber, Stefano Giovanardi and Eugenio Loro all managed to land two baby permit each.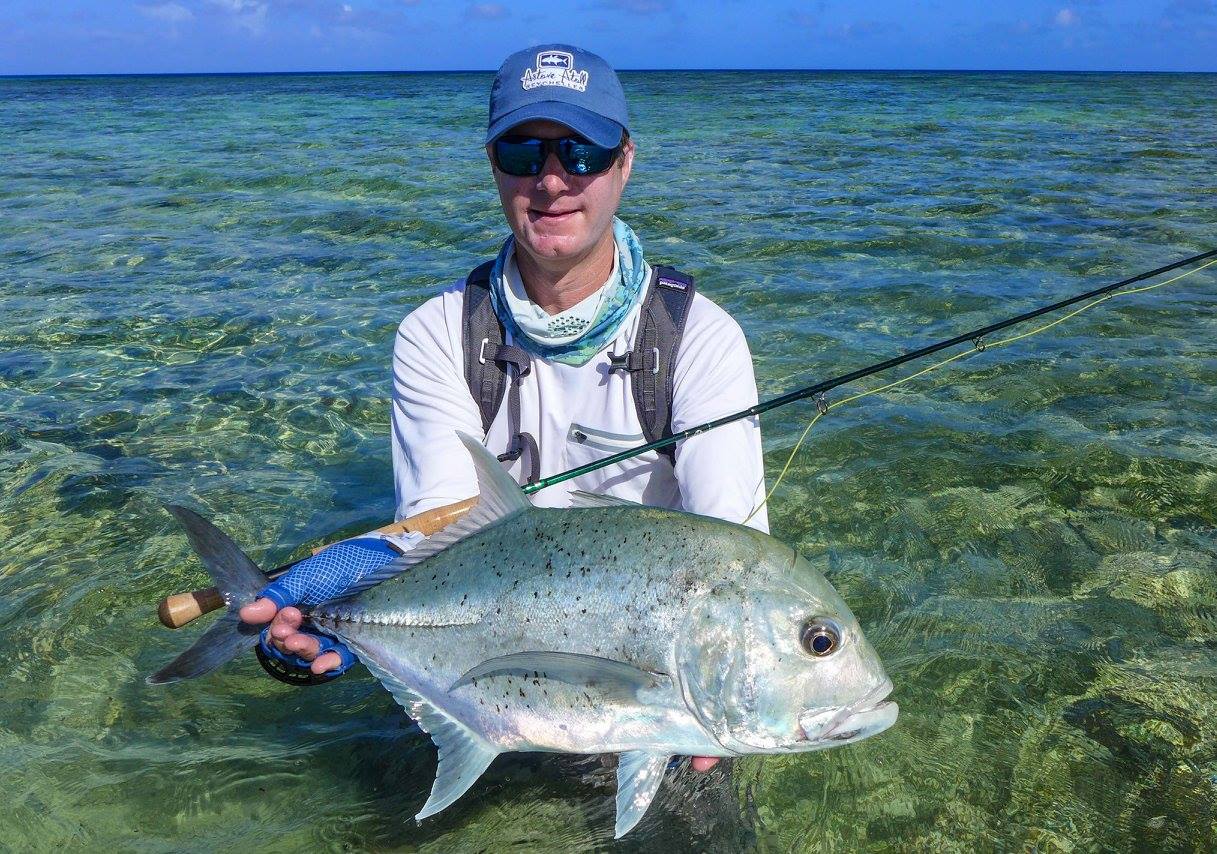 Matthew relished in every opportunity presented to him and came away as the top rod of the week which consisted of three GTs, one trophy sized bluefin trevally, 2 baby permit and a large number of lovely Bonefish. Sadly, Matthew also had to deal with the soul destroying moment of losing a monster GT on the final day. Unable to stop or turn the fish, it raced off the flat into the surf where it found some coral and had the final say.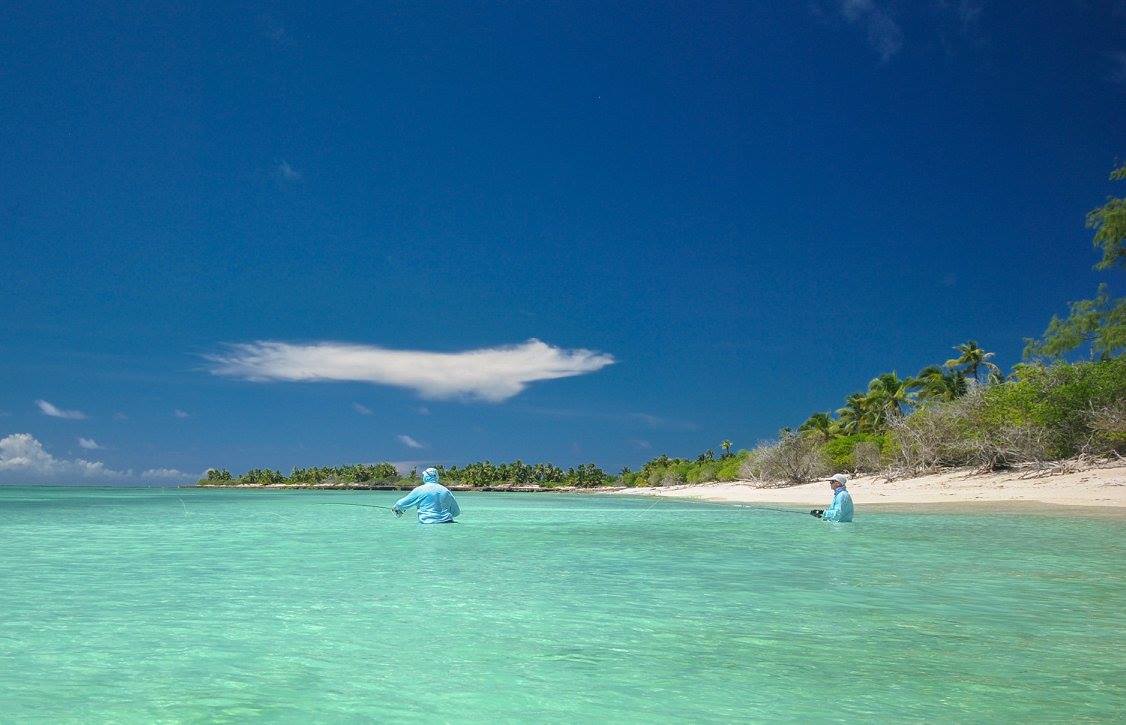 Astove Atoll has come to the forefront of the Indian Ocean operations as the home of large GTs. Astove in the past has only been fished for a day or two by motherships fishing Cosmoledo and so has had very little pressure. Since then the original plantation house has been refurbished offering the unique opportunity to exclusively fish an outer atoll in comfort from a land based operation for only six rods. Leisure guests can relax and enjoy Astove's snorkelling or make use of the kayaks and paddle boards on the island.
If you would like more details on Astove Atoll please contact Charlotte Chilcott or call the office on ++44 1980 847389.