We all have our own fishing stories, tales of fish landed, of fish lost but there aren't too many tales of GTs that should have been lost ….. but weren't.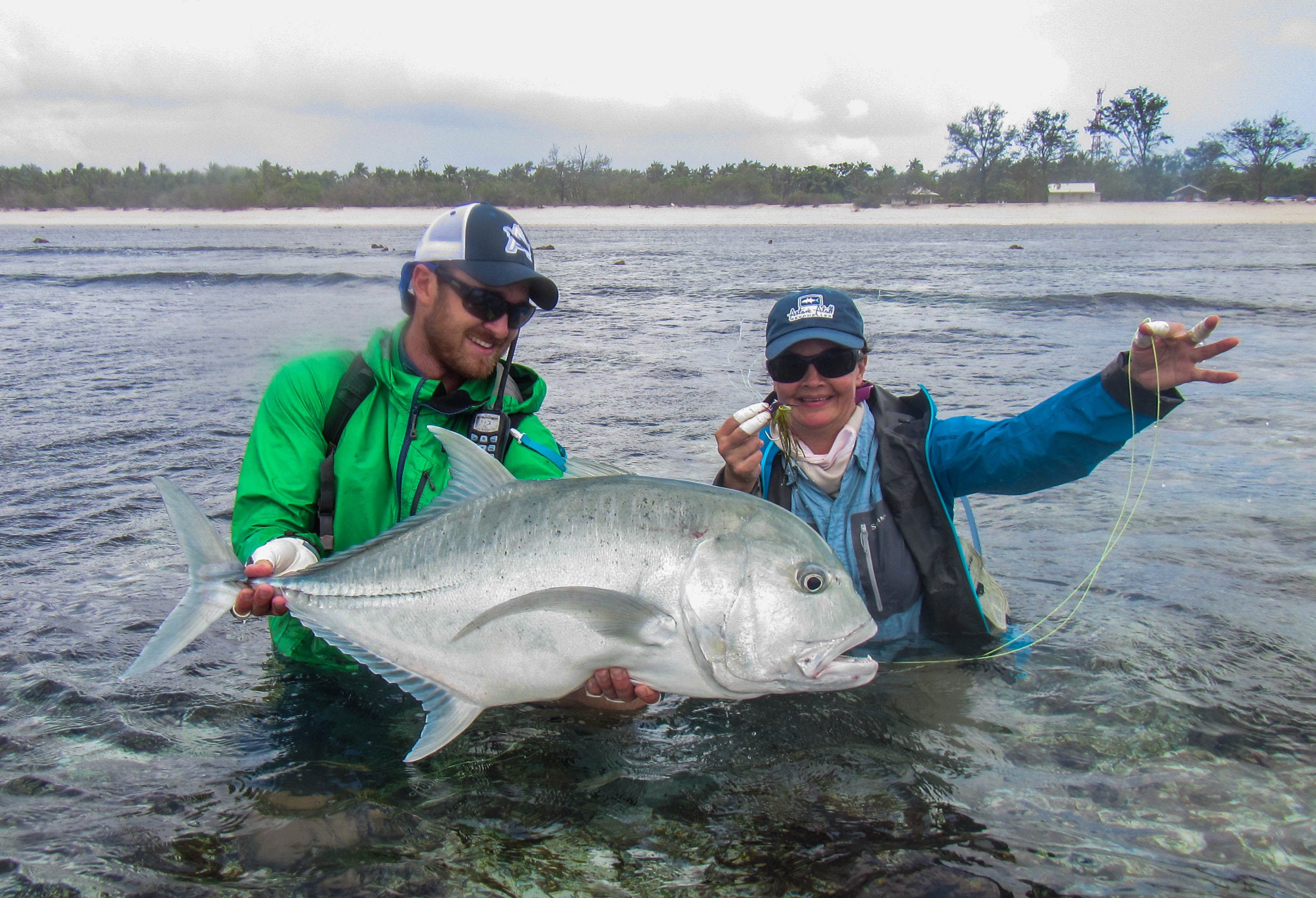 As you know from the previous blog post, Maria recently returned to Astove Atoll in the Seychelles with her husband, Joern, ready for the first week of the Astove season.  No stranger to the vagaries of fishing, Maria was out with Joern and their guide for the day, Christiaan Pretorius, wading in front of the lodge.  Having had her fly slammed by GT, Maria and Christiaan were both very aware of the hazards of the coral as well as the looming drop off. With the GT making a run for deep water, Christiaan held the line high, trying to keep it from snagging on the coral while Maria kept the pressure on, well versed in bringing big fish to heel. The unthinkable happened. The line snapped. With incredible presence of mind, speed and no doubt a wee dose of luck, Christiaan grabbed the line and with grim determination, held on.  Doggedly, hand over hand, that GT came in. A beauty at around 95 cm. One that didn't get away.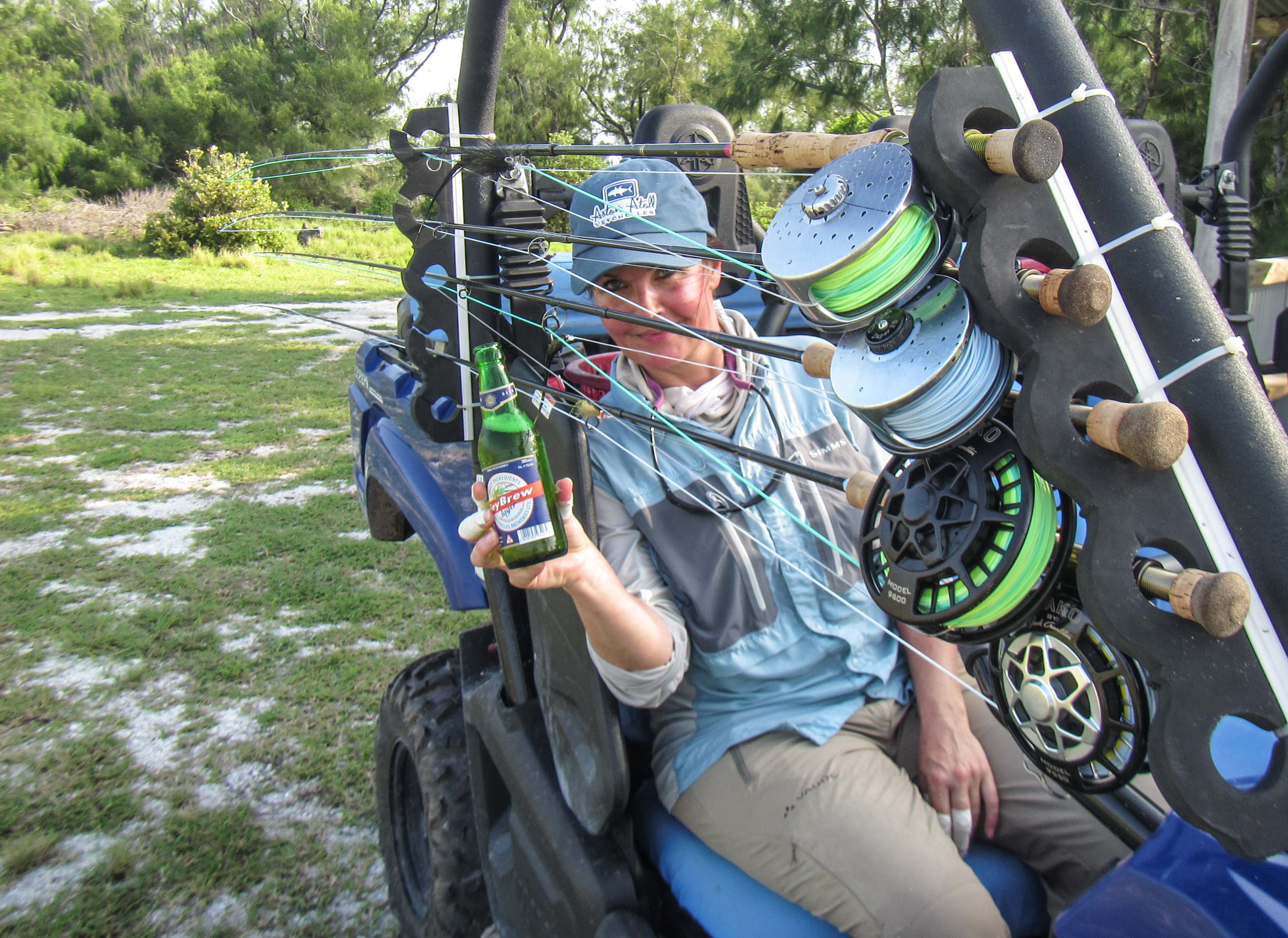 Lying 10° south of the main island of Mahé, Astove is one of the most remote saltwater fly fishing outposts in Seychellois waters. With only six anglers in a week, in what is the start of its second season, the secrets of this atoll are slowly being revealed but it is the atolls population of giant trevally that are its prime attraction.
If you would like more details on Astove, Cosmoledo or Alphonse please contact Charlotte Chilcott or call the office on ++44 1980 847389.