Space on all of the atolls in the Seychelles is very limited in 2022, but due to late cancellations some wonderful weeks have become available in January and February. This period is considered the prime time of the season in the Seychelles as the weather is generally settled and the water temperature not too high. These conditions are ideal to target all the main species on the flats.
Alphonse Island
15 – 22 Jan 22 FM 18th Jan – 2 rods

Astove Atoll
31 Jan – 08 Feb 22 NM 1st Feb 2022 ( 8 nights) – 4 rods
21 – 28 Feb 22 – 5 rods
Please contact us or call on ++44 1980 847389 for details and for prices – these savings are not to be missed.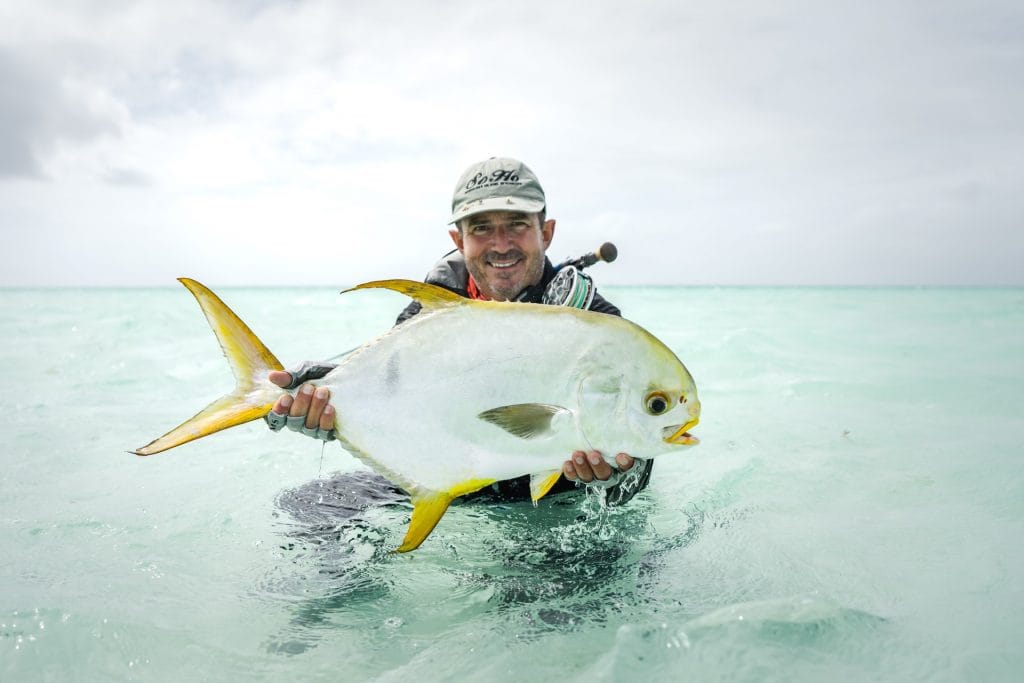 Alphonse is the best known saltwater destination in the Indian Ocean and perhaps home to the most prolific bone fishery in the world.  In the course of a week, the sheer diversity of species gives the angler the opportunity to target a myriad of different species.The multi-national guide team pair up the twelve rods and the guides rotate every day. From Alphonse, the transfer boat makes the daily 40 minute crossing to St Francois Atoll and its 10,000 acres of flats.
Astove is the real gem and although it is relatively small, you shouldn't be fooled by its size as this small atoll, with its single lagoon and channel provides the perfect hunting ground for large GTs. Combined with the proximity of the drop off, the potential for metre plus GTs is high and the offshore potential has barely been touched.  The rebuilt original coral house offers single air-conditioned rooms with en-suite facilities.  Astove fishes only six anglers per week with single, air-conditioned rooms and shared guide (ratio of two anglers to one guide). A single boat option is available.