Cosmoledo Season Roundup Part 1
The first week of the 2019-2020 Cosmoledo season welcomed 10 anglers who were met with testing conditions. However, it certainly wasn't all doom and gloom as some amazing fish were landed throughout the week. Russell Ford landed the biggest fish of the week, an impressive GT measuring 101 cm, an incredible fish that bullied its way through smaller fish to destroy his popper! Father and son team Mark and Jeremy Hermes were both rewarded with a flats slams consisting of a GT, trigger and bonefish. Not to be outdone Seychelles veteran Ian Hodge also landed a flats slam.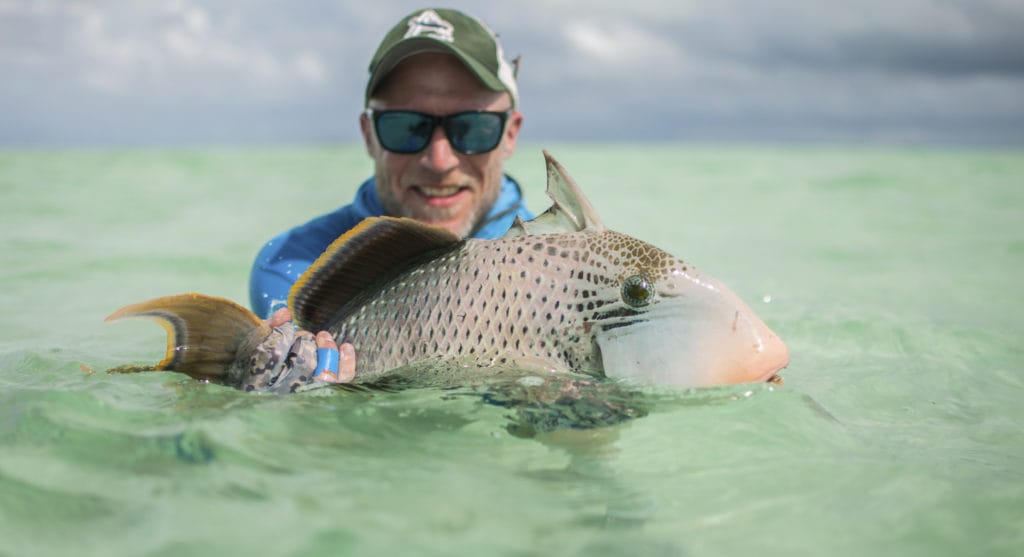 Week two started off extremely well due to the easing weather which allowed for excellent fishing conditions. All 10 guests, bar one were new to the flats of the Seychelles and were understandably excited to tick their much-anticipated GT box. This didn't take long. The highlight of this week was Tony Amour landing an impressive 106 cm napoleon wrasse, a fish that proved hard to beat throughout the season.
Scott Gwilliam topped the charts when he landed his personal best GT of 105 cm. He hooked the fish on the edge of a finger flat. The fish ran towards several coral heads, if it were not for his guide Shaun Jacobs clearing the line from snags it is doubtful he would have landed this beautiful specimen! Justin McCarthy had an epic week, catching good numbers throughout but sadly lost two meter plus GTs in one afternoon!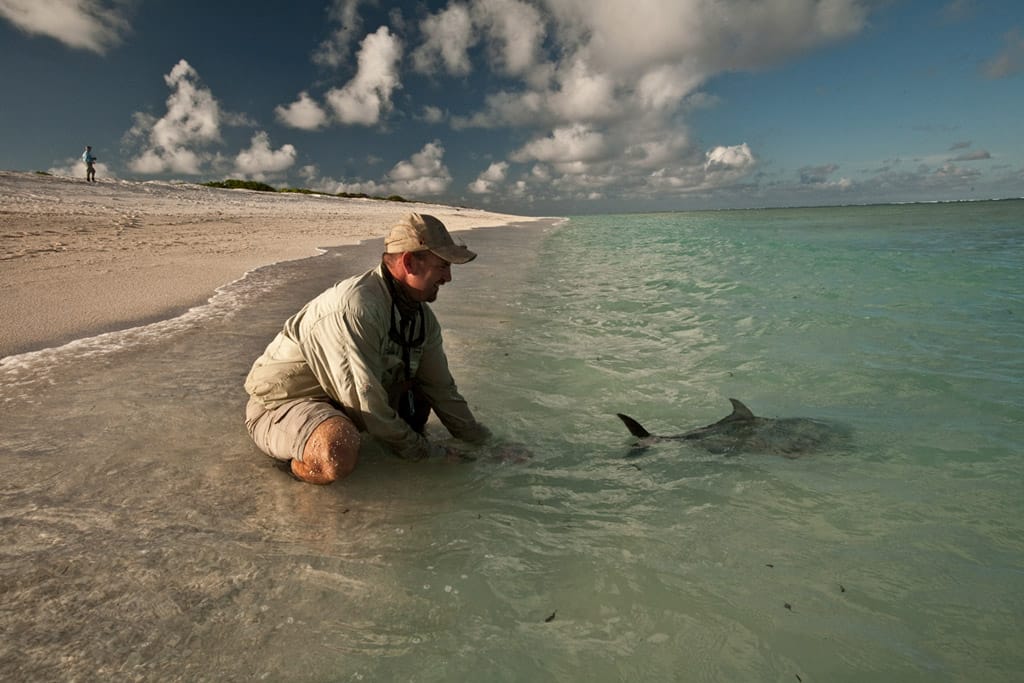 Week three welcomed the return of some seasoned Alphonse Fishing
Co. anglers. The weather played its part and the team were in good spirits. A total of 92 GTs were landed, with the largest fish caught by Dan Christensen, 114 cm of solid GT and Peter Rippin with a stunner of 118 cm. Plenty of bonefish were landed and a decent moustache trigger by Allan Morrison.
Despite having an excellent start to the season, unfortunately cyclone Belina hit Cosmoledo. This threw us off guard and it was decided, for the safety of the guests, guides and team on the ground to cancel week four and five of the season. Our onsite team battled through the cyclone, pulled boats out and making sure the main dining area and that all our rooms were secure. The team did an excellent job under the difficult circumstances and because of this the lodge emerged with minimal damage. In little time, everything ready for the season to re-open.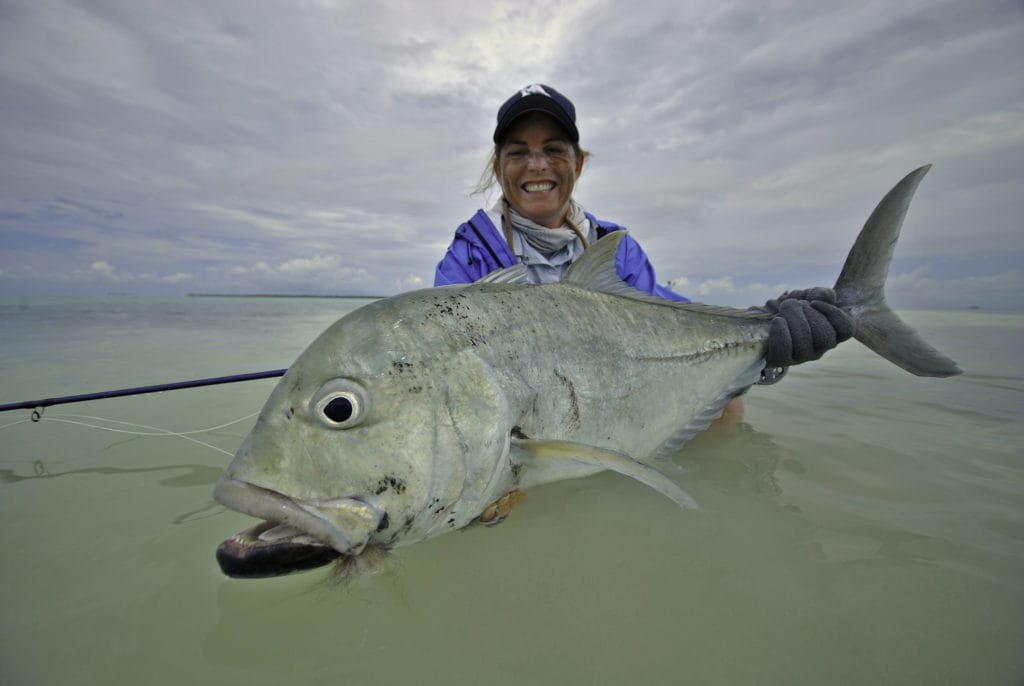 For week six the team hoped that the atoll had had suitable time to recover from the recent storm. The group consisted of ten guests, only one was new to Cosmoledo. The week started with a bang with 64 GTs caught on day one, weathering the storm proved worth it! The rest of the week consisted of lots of great milkfish and triggerfish action. This resulted in two flats slams for the week. A total of six triggerfish and five milkfish were brought to hand.Good friend and long-time Seychelles angler Dr. Mike Solomons, landed the biggest GT of the week measuring 103 cm. This was just ahead of Justin Kemp who also landed a trophy one metre fish. Matt Ferrey landed two big barracuda and Bruce Neill an impressive napoleon wrasse. In all it was an excellent week of a mixed species which proved just how diverse this fishery really can be!
Week seven brought excellent conditions and extremely hot, still days. Alexey Strulistov landed his personal best GT measuring 118 cm, then added another trophy fish of 101 cm. Next came three triggers and even then this was not it, for the stars aligned and he completed a super grand slam, consisting of a GT, trigger, milkfish and permit all in one day! Lea Stendahl, one of our awesome lady anglers, landed her first GT in the Seychelles which measured in at 87 cm, this was in addition to a variety of other species she caught in the week.
If you would like more information please contact Charlotte Chilcott or Peter McLeod or call us on ++44 1980 847389. Alternatively click HERE if you would like us to contact you.