The Cosmoledo and Astove most recent update from Keith Rose-Innes is below, for those of who who have read the Astove second, the opening paragraph I repeated for continuity.
After much anticipation and planning the second half of the 2015/2016 season at Astove and Cosmoledo Atoll is finally upon us. If the end of the December period is any indication of what to expect then all the anglers that visit these two incredible destinations will be richly rewarded with fantastic fishing. After the red swimming crab migration moved on from both destinations, the GTs returned in incredible numbers, hungrier than ever before. The beauty of Cosmoledo and Astove is that they are so close to one another but yet are totally unique in so many ways. What is consistent is the desire of Alphonse Fishing Company to insure that fishing pressure is low and that these incredible places are well looked after. Each destination is limited to 14 fishing weeks per year, which insures the fisheries stay as pristine as the first day they were fished.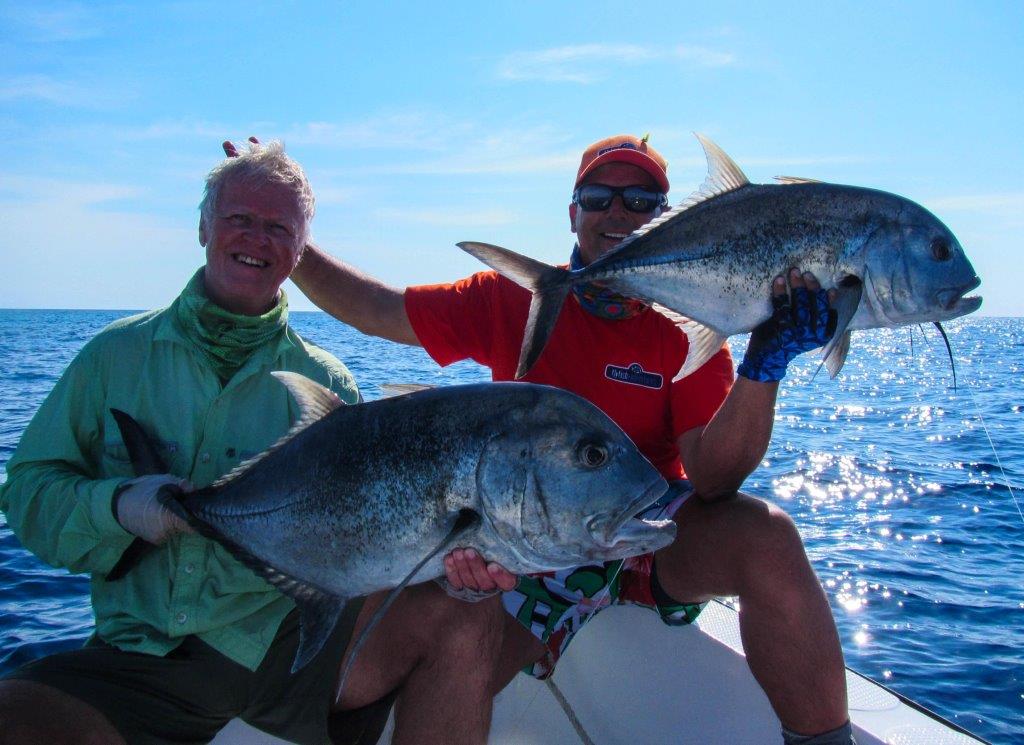 Cosmoledo Atoll continues to be known as the GT capital of the world with more GT's frequenting the flats than at any other destination. However, this season is was not just about GT's, it was the variety of fish species on offer that stood out with incredible catches of milkfish, indo-pacific permit and triggerfish. Once the red swimming crabs had passed through the GT's returned in larger numbers than had ever been seen before. The flats were literally covered with rays and GT's making for sessions of more than 10 GT's a regular occurrence. This confirmed Cosmoledo atoll as one of the wildest and most untouched fly fishing areas of the world.
If you would like details on Alphonse, Astove and Cosmoledo please contact Charlotte Chilcott or call the office on ++44 1980 847389.  To read the Astove update, click HERE to move to that blog report.