The first day of the week on Cosmoledo atoll, Seychelles, saw the return of fishing buddies Wayne Osborne, Dean Post and Peter Whittaker, who weren't left waiting long. A triple hookup within the first few minutes of walking the beach edge and three magnificent GT's were landed.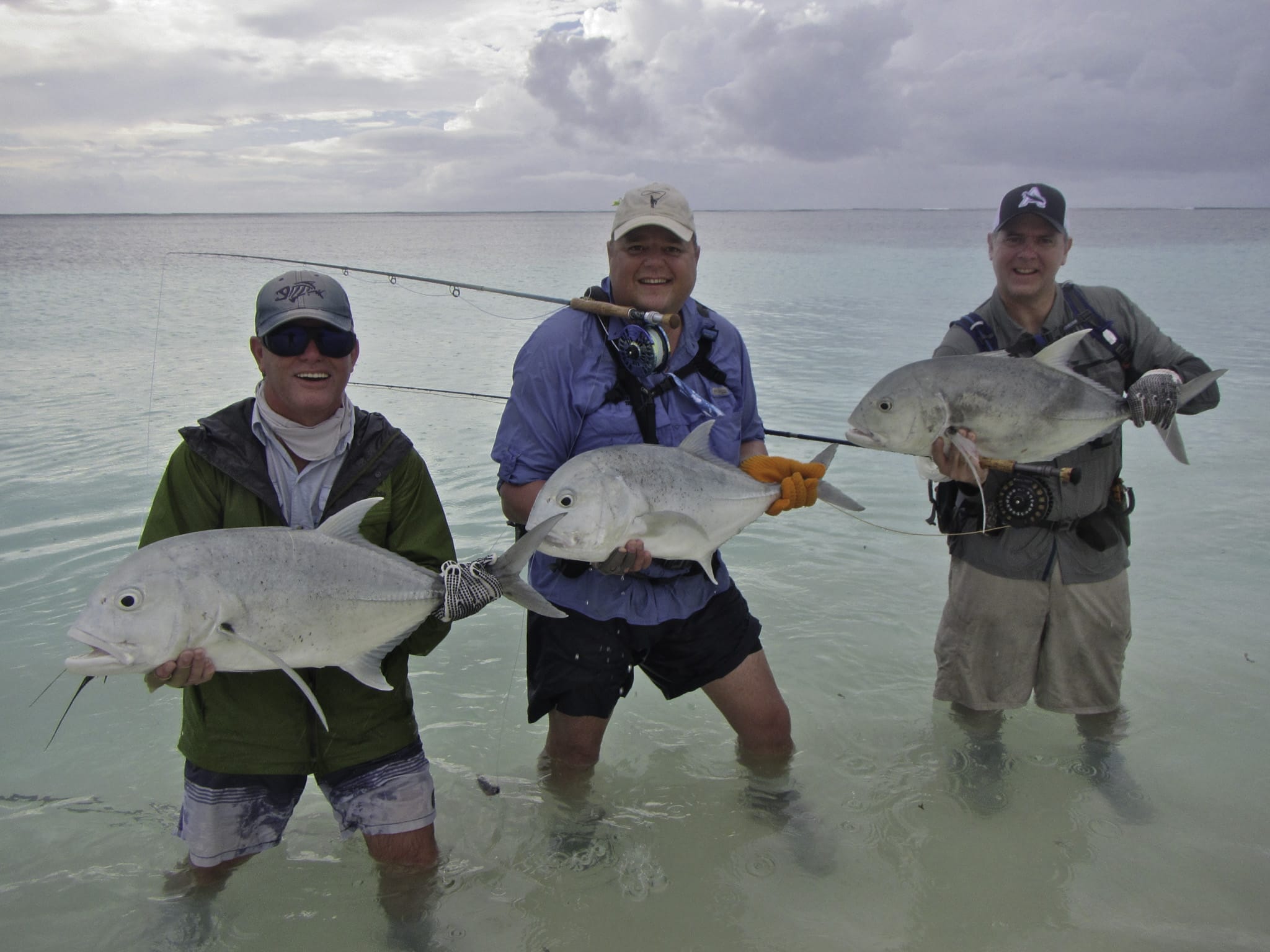 They weren't the only team experiencing frantic action as a tally of 45 GT's were landed on the first day. The trio kept the fish coming to hand all week and left with an impressive 56 GT's shared between them. Wayne's highlight of the week came when he landed a monster 107cm GT. There was some spectacular moments like when David Reverdito landed a 93cm GT that was busting on mullet, with its back exposed in extremely skinny water. David made a great cast that deserved the ferocious eat, fight and trophy fish.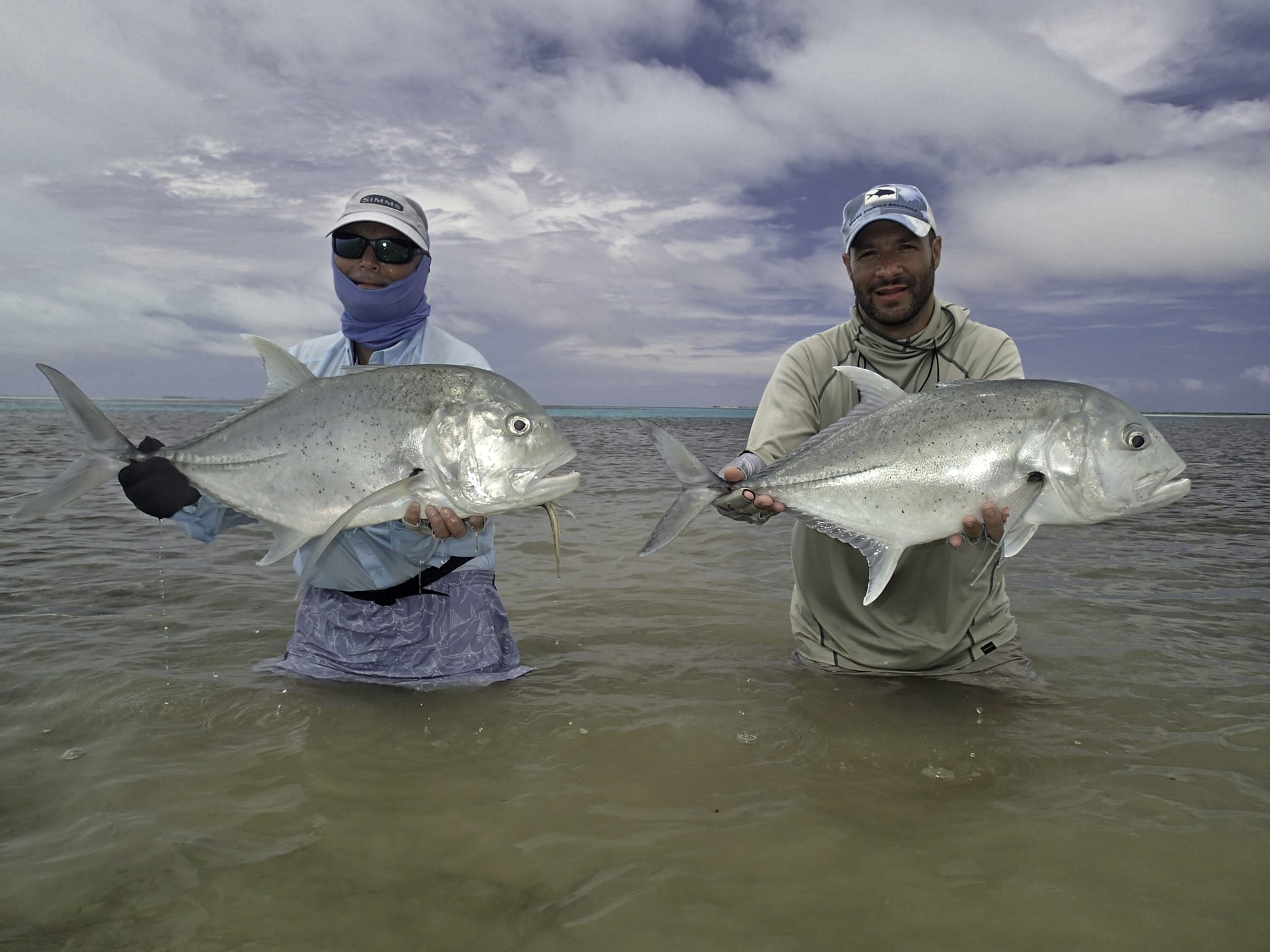 Susan McDowell had a fairytale trip by landing two GTs that stretched over the 100cm mark. One measured 108cm and the other 123cm, which is certainly a fish of a life time!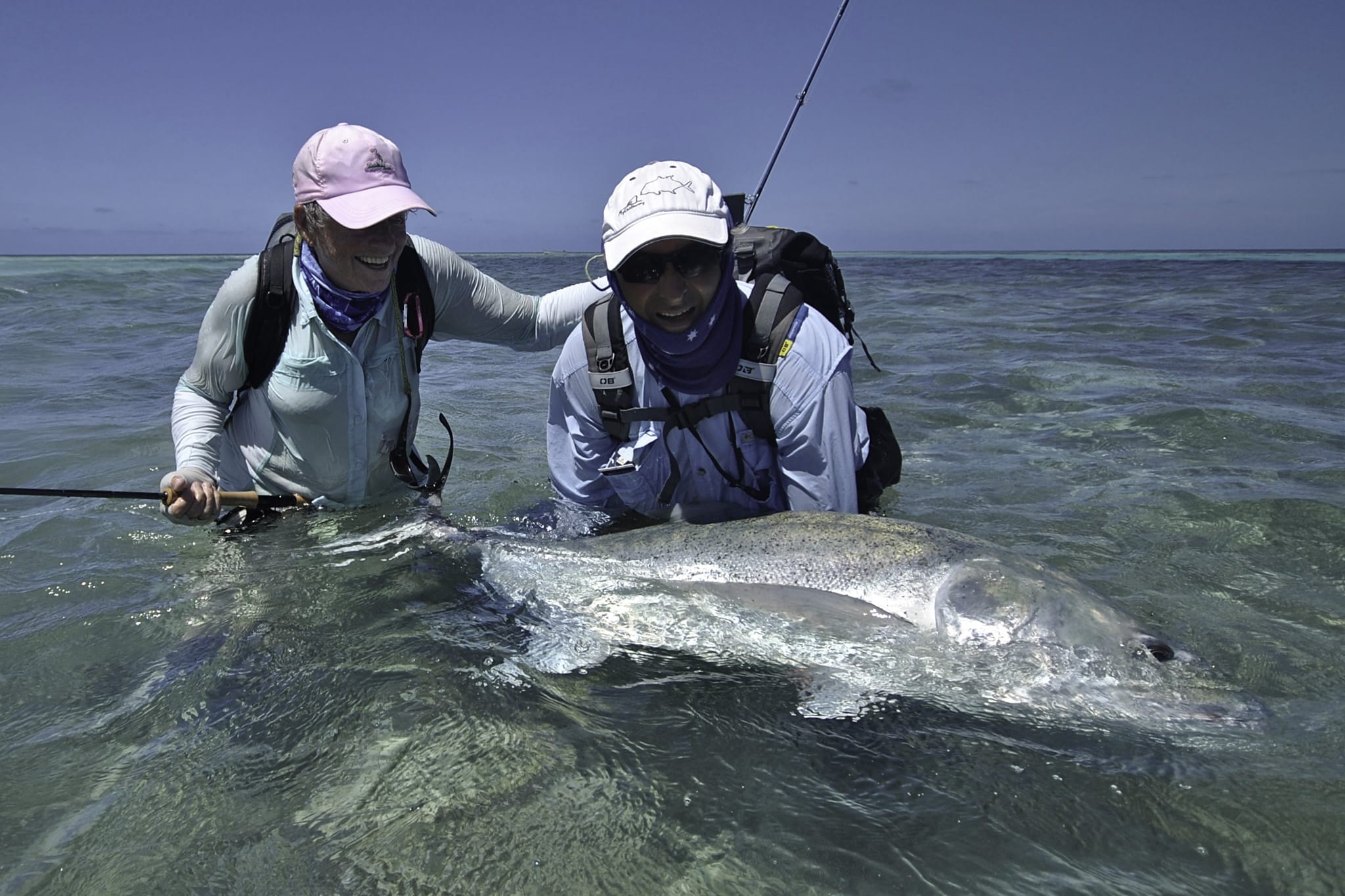 There were three "Flats Slammers", with Rod Wentworth's landing a permit, GT and bonefish. Pete Esposito and David Reverdito also made the cut by lading a trigger, GT and bonefish in one day.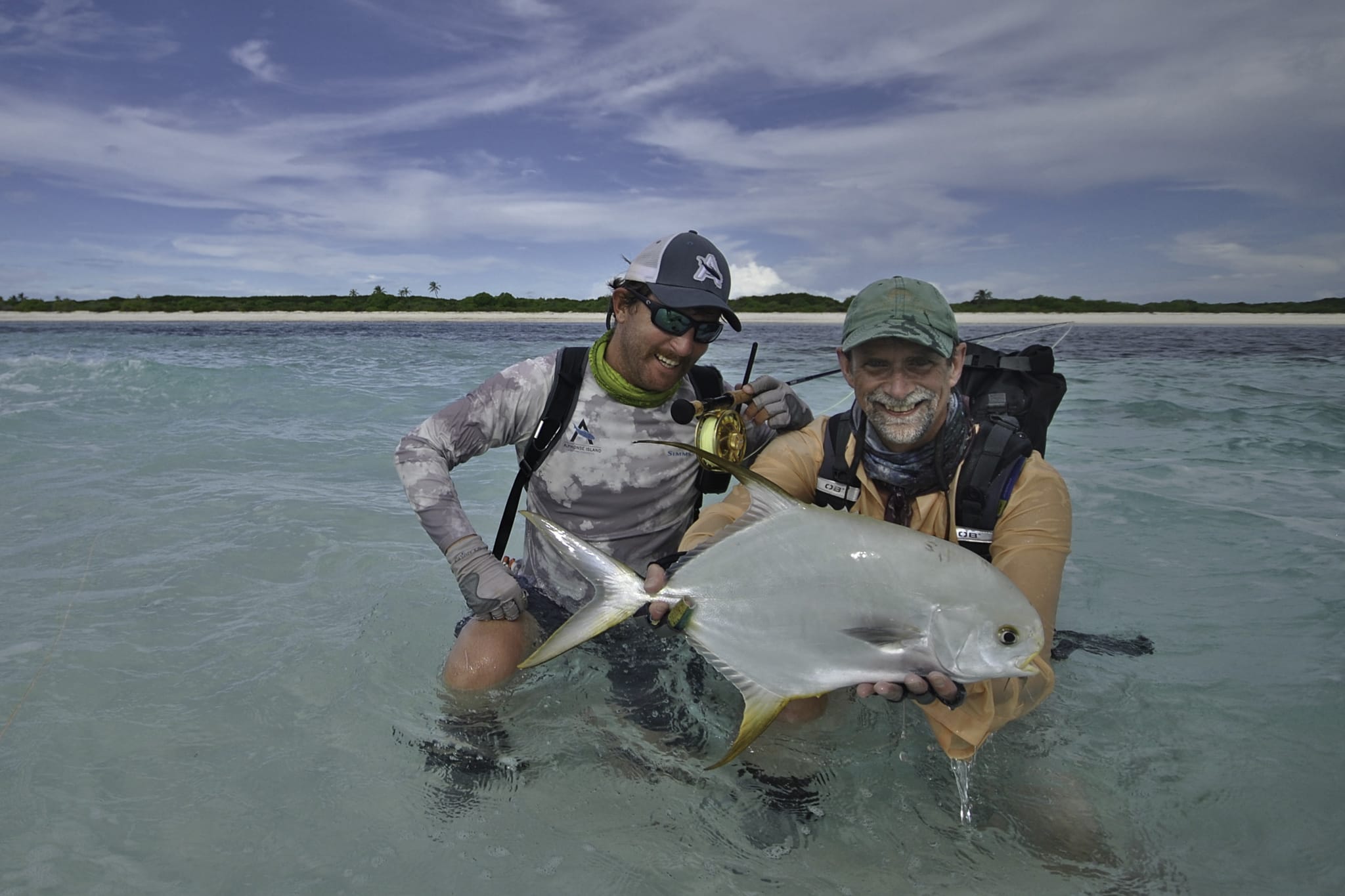 In total our guests landed 172 GTs (the biggest were 123cm, 108cm and 107cm), 5 triggerfish, 1 permit and, again, multiple trophy bones.
What a week in fishing heaven.
Thanks from the Cosmoledo Guide Team
Tight lines, the Alphonse team. If you would like more details please contact Charlotte Chilcott or call the office on ++44 1980 847389