As dawn broke we woke to perfect conditions and all were raging to head out onto the flats. The Archer Family and Co, whom were experiencing flats fishing for the first time, had their worlds blown away on the first day catching multiple GT's and trophy bonefish.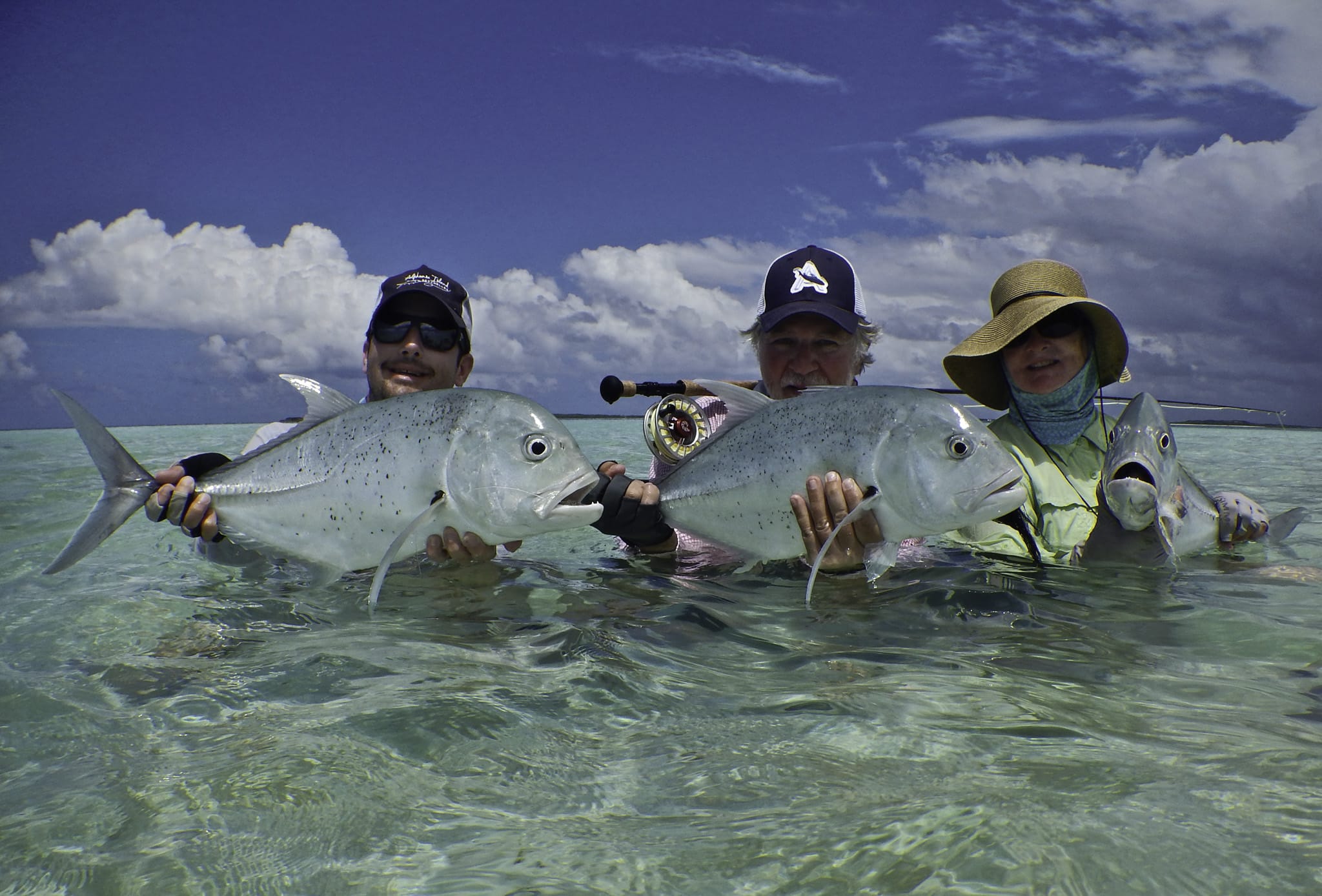 Young Brad Storrer (a possible guide in the making) could not let anything swim by without him having a cast. It was no surprise, therefore, when he received awards for the highest number of fish caught and the largest species count. We should also mention his several GT's, the best of which was a 90cm fish in the surf.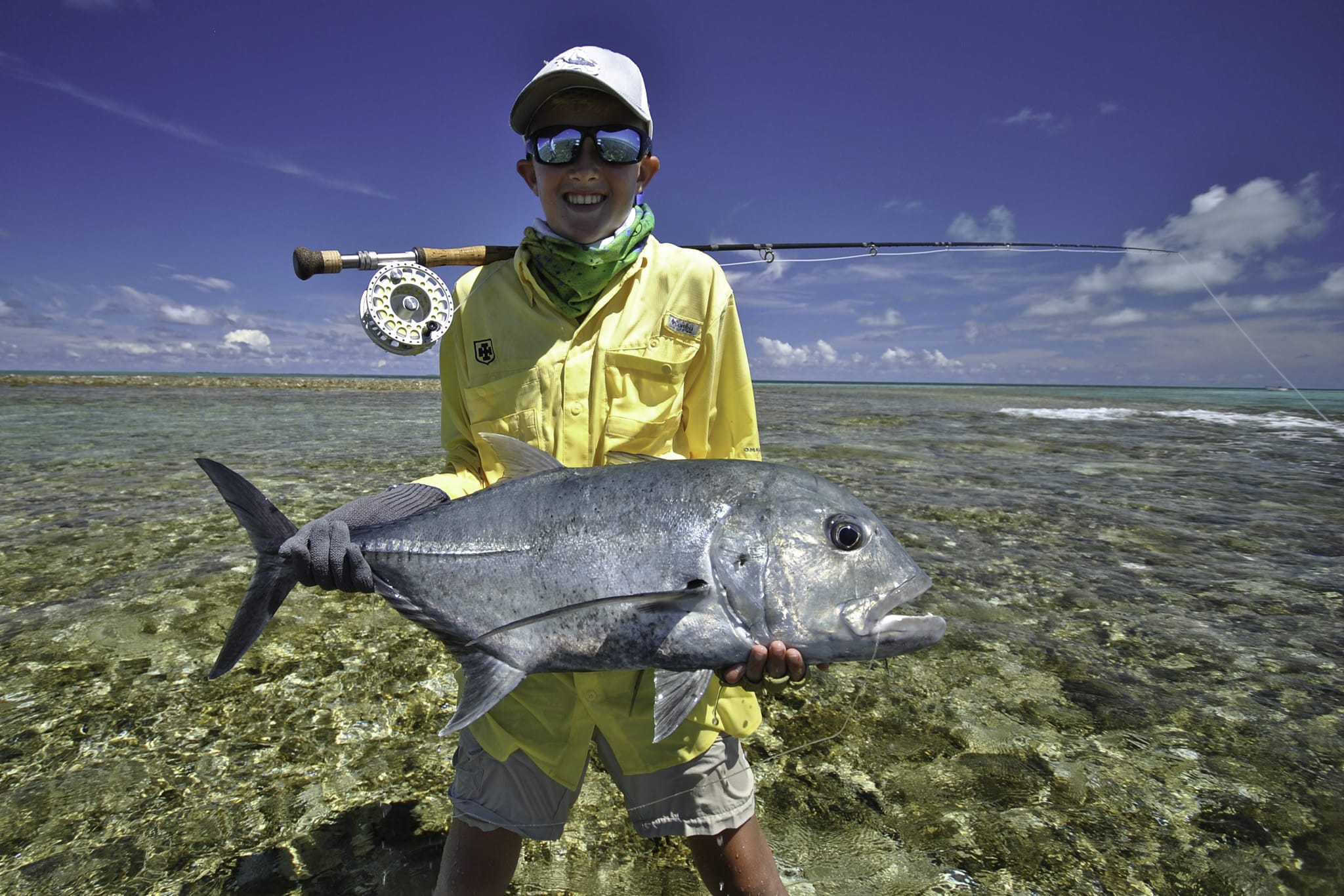 Father and son combo 'Conrad and Courtney Archer' had a great week. Conrad landed the biggest fish of the trip in injury time on the final day, measuring a mega 110cm. Courtney, on the other hand, managed to land the most GTs for the week, an impressive 24 fish.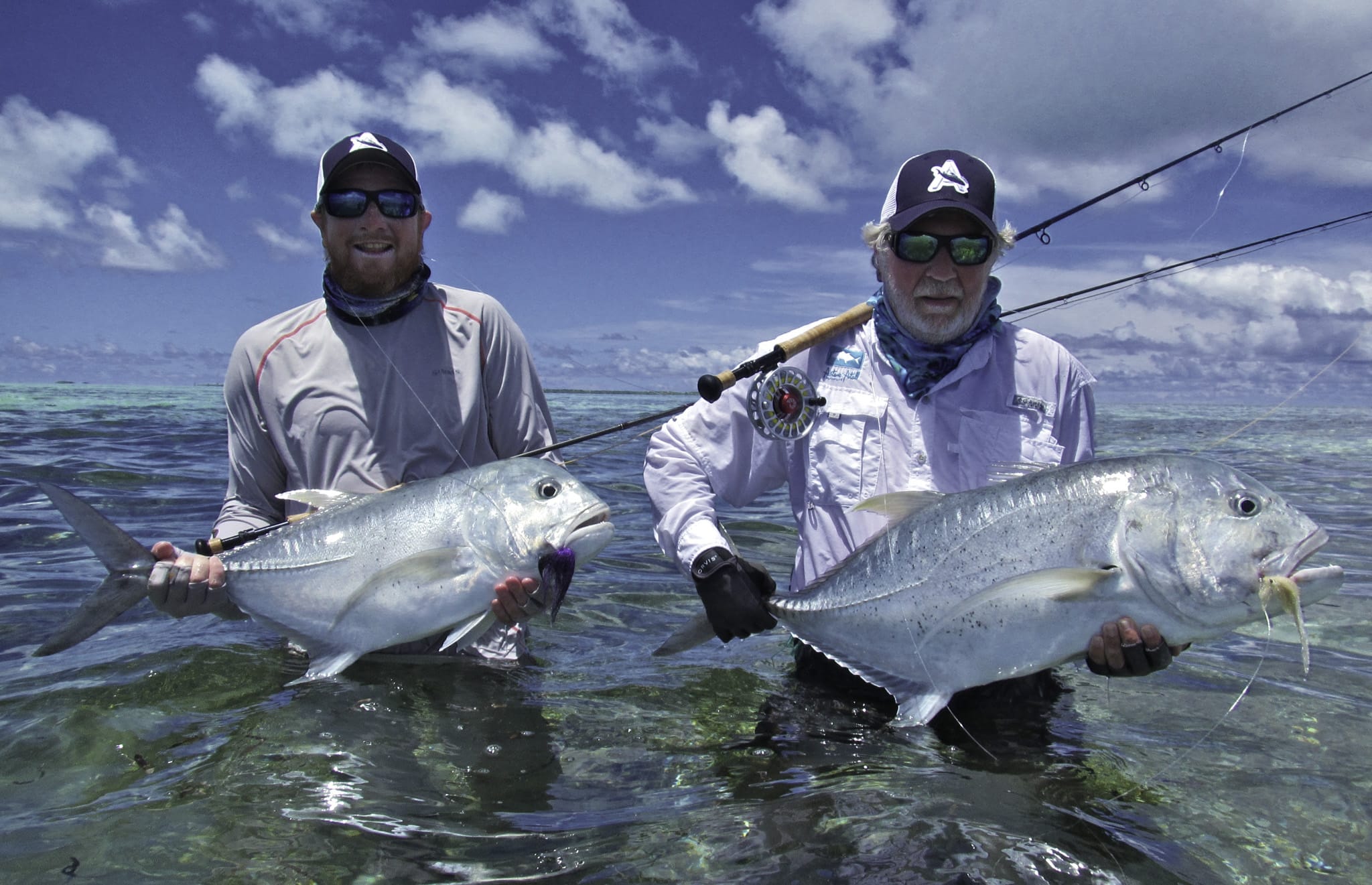 It was great to have the Schenk family with us again this season and it did not take Alex Schenk long to land a 101cm GT on white sand on the first morning of his trip. This was no easy feat as Alex managed to get his line wrapped around his neck as the fish took off to find refuge in the deeper coral infested lagoon. With quick thinking, he managed to get his line in order and was able to turn the fish and land the fish. After some good photos it was released to fight another day.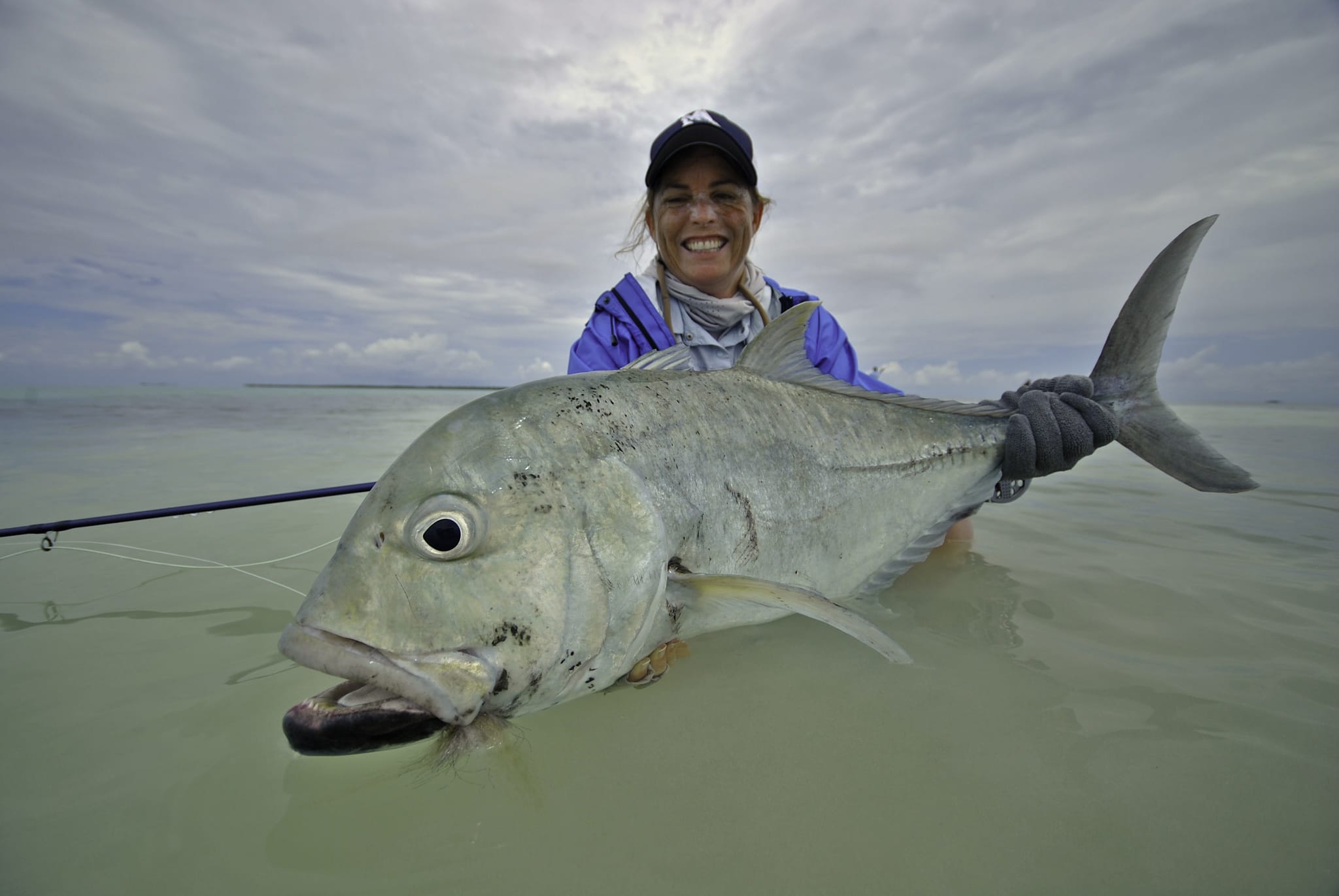 By the end of the trip, 173 GTs were caught on fly with the biggest measured at 110cm. Several trophy bonefish were also landed a well as shots at the magnificent species on offer, like triggerfish, permit, barracuda, grouper and snapper.
Until next week…The Cosmoledo Guide Team. If you would like more details please contact Charlotte Chilcott or call the office on ++44 1980 847389