Cosmoledo 25 February – 3 March 21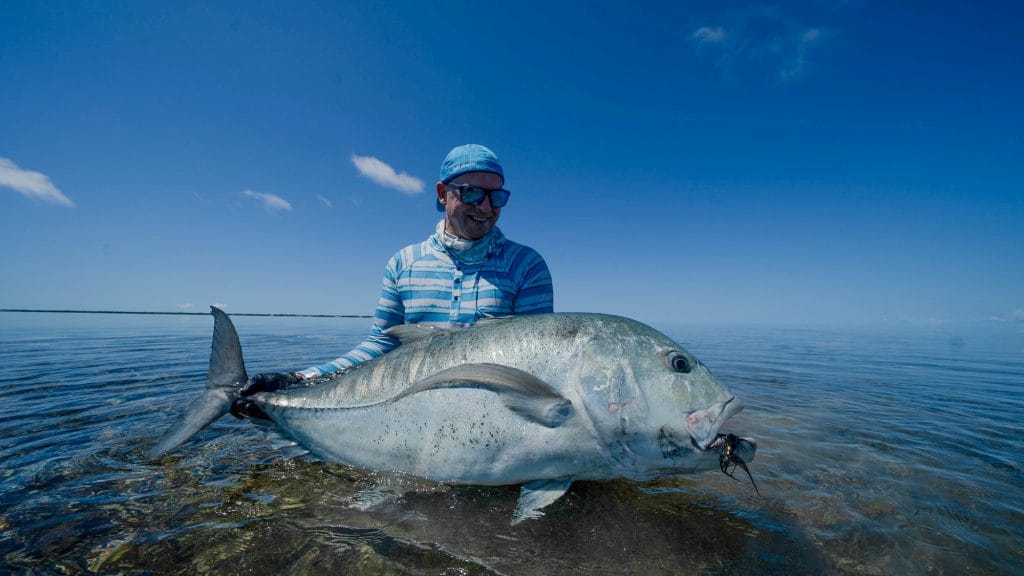 After a four-week break, the season started up again on Cosmoledo atoll with some familiar faces and a very excited guide team. The weather was not particularly stable with scattered rain and gusty wind conditions. The weather did not slow the anglers down and they cracked on with some exciting fishing.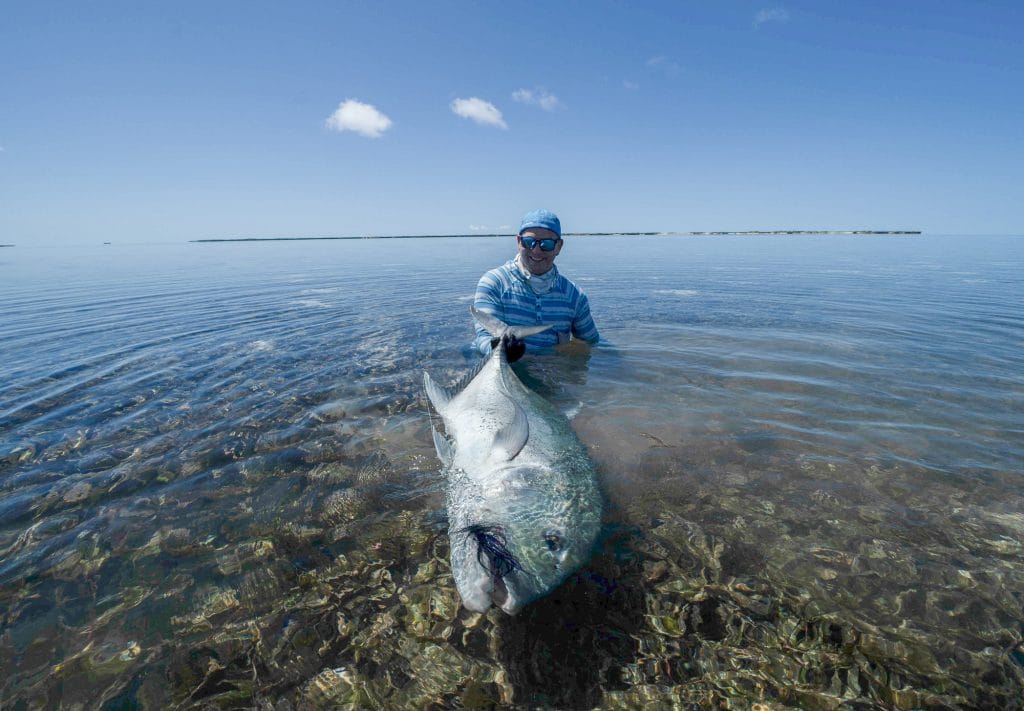 The first day was full of personal bests and achievements. Rene Noth caught his first GT, Helmut Zaderer a 110 cm GT and Gerhard Horl a huge moustache triggerfish of 53 cm. The next three days were tough with big pressure movements and lots of squalls passing through.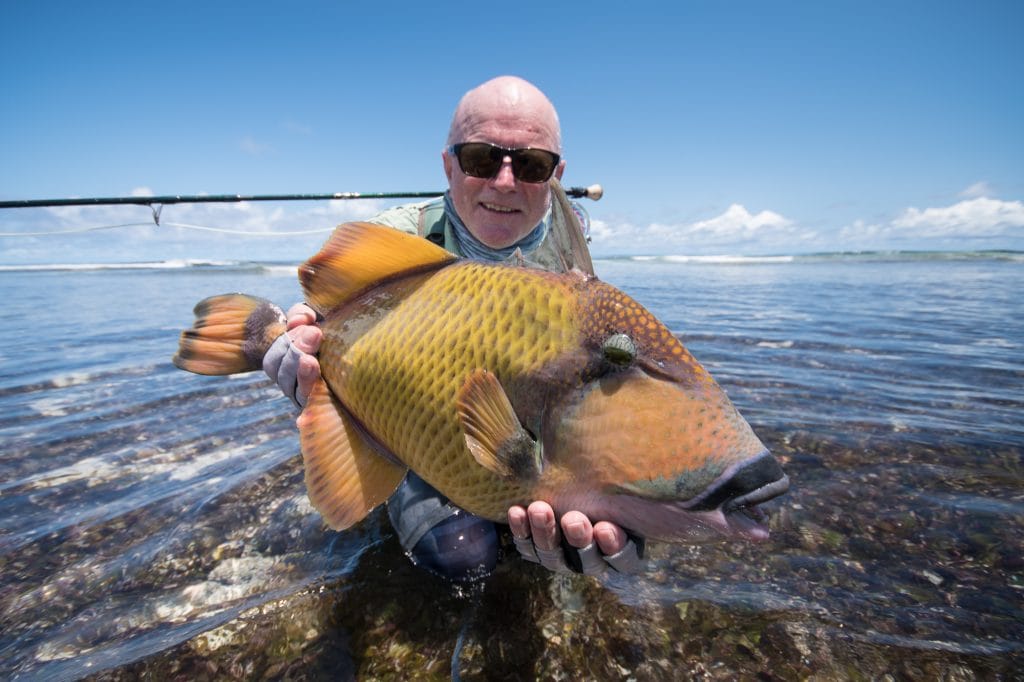 Stephan Kreupl caught a magical emerald parrotfish, which is always a special fish to catch. Kay Jones landed multiple GTs through the week and finished her week with a surf walk which yielded two moustache triggerfish for the day.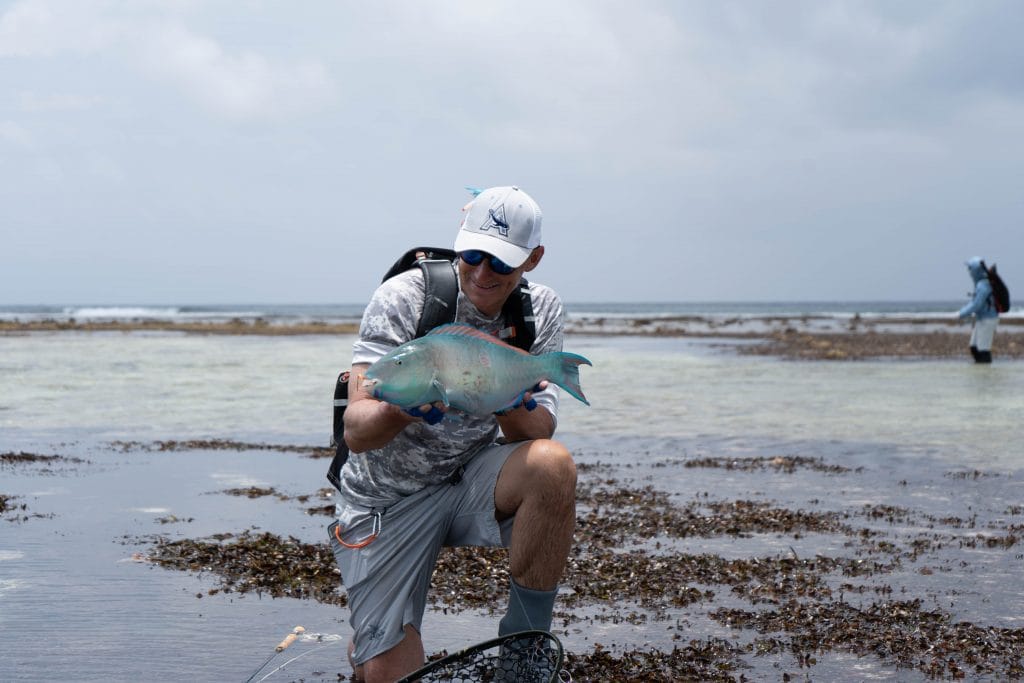 Angler of the week had to be Helmut who managed a list of great fish, including GTs ranging from 110 cm, 104 cm, 93 cm, 86 cm and a giant of a barracuda measuring 123 cm.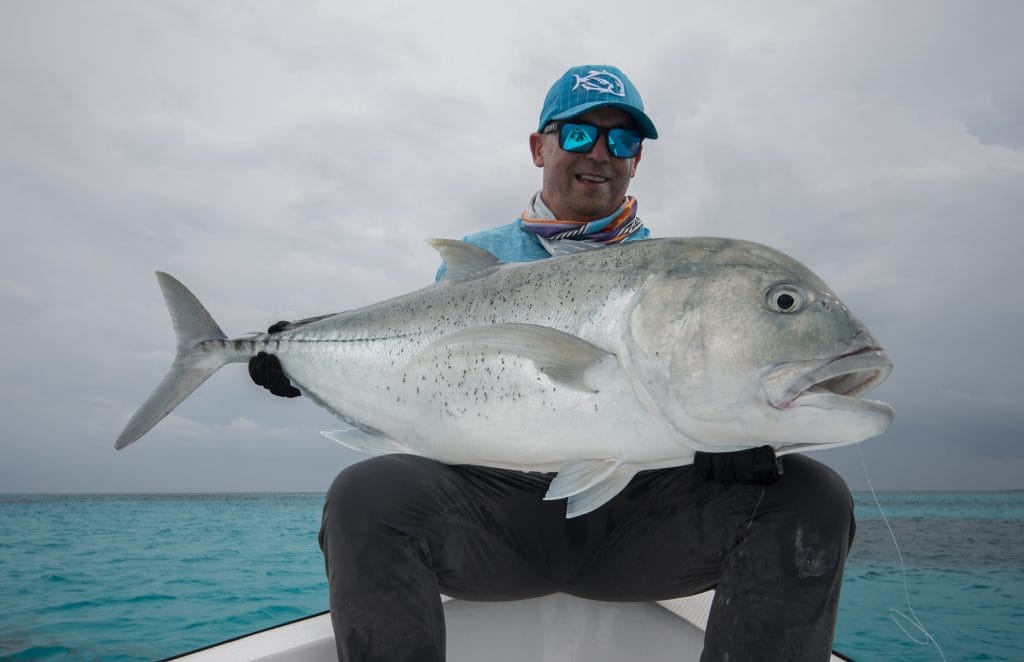 The week ended well with great weather and excellent fishing and fun had by everyone.
Weekly summary; 69 giant trevally, 10 bonefish, 5 triggerfish, 1 emerald parrotfish, 1 barracuda to eight anglers
If you would like more information please contact Charlotte Chilcott or Peter McLeod or call us on +44 1980 847389. Alternatively click HERE if you would like us to contact you.