Cosmoledo December 9th – 16th 2021
Week six was impacted quite a bit with the new travel restrictions that have been put in place with only five guests being able to join us. Neap tides and a small number of guests gave us a considerable portion of the atoll to fish each day.
The SE winds were still strong, but the anglers pushed through and made some magic happen. Charles Barwick, who is not a stranger to the atoll or the Seychelles, was on a mission to get another permit on one of our destinations. Charles managed a giant 55 cm yellowmargin triggerfish and had multiple shots at permit every day during the week. By the end of the week Charlie had reached his goal and now had a permit from three of our destinations. A magical 48 cm permit putting a massive smile on his face mid-week.
The rest of the group worked on catching GTs. While it was slim pickings, they managed to put a few on the board. Keith English joined us late and only had two days fishing but certainly made the most of it. His first day was tough seeing four giant fish but not getting a solid shot at them. By the afternoon, he had put two GTs on the boat and was putting in some great effort on the triggers. Finally, it all came together within the last hour of the day, and he struck a 50 cm yellowmargin triggerfish and a 48 cm moustache triggerfish.
The last day and there was maximum effort put in all round. Ryan Wienand and Patrick Stella winning the day with a moustache trigger and GT each. For both it was their first trigger in the Seychelles.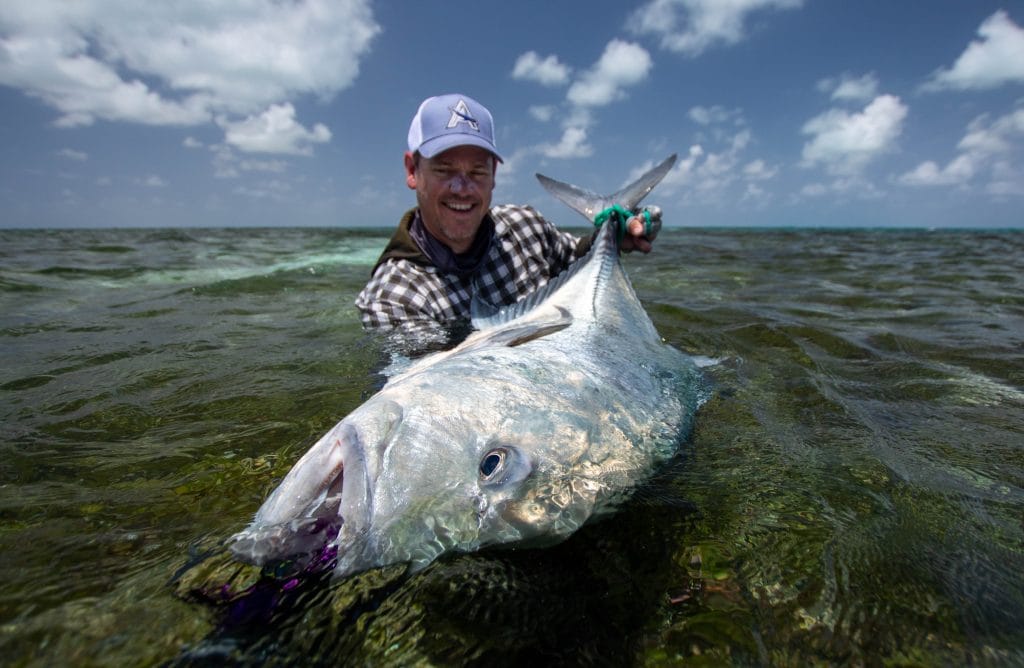 If you would like more information please contact Charlotte Chilcott or Peter McLeod or call us on +44 1980 847389. Alternatively click HERE if you would like us to contact you.