Cosmoledo Fishing News 28th February – 5th March 2020
Jo Ann Ribauldo, Kajsa Larrson, Sarah Langenfeld, Soren and Anders Nissen, Joanne Hessney, Mike Nowak, Cyril Bodnar, Izak Kneotze and Alex Powers made up week 15 of the Cosmoledo season.
Unfortunately tough weather conditions with high winds and rain made it difficult to convert the opportunities on the flats that were presented to the anglers this week.
However, there were some great moments throughout the week. Joanne Hessney managed a Grand Slam on her fist day with a milkfish, bonefish and GT.
Kajsa landed the biggest triggerfish of the week, a monstrous 55 cm yellowmargin. However, Anders was on top with the triggerfish with two triggerfish to his name, with his father Soren having one to his name and Alex Powers getting one.
One great highlight for the week was when JoAnn landed her first emmerald parrotfish. A fish in which she has been longing for, for many years.
On the final day, Zak was the species champion with multiple groupers including the sort after saddleback grouper to add to his list as well as a dogtooth tuna, dnappers and bluefin trevally.
Cosmoledo Total Catch Stats For 10 Anglers For The Week
Giant trevelly 56
Bonefish 29
Triggerfish 5
Milkfish 1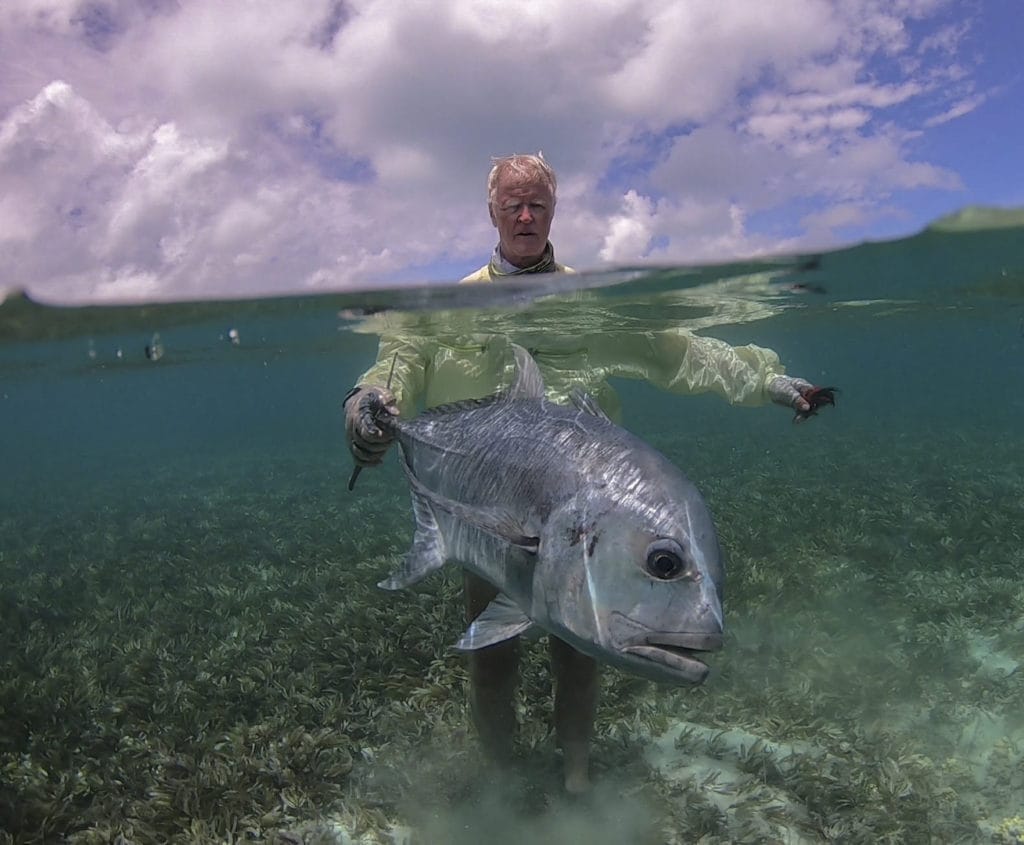 If you would like more information please contact Charlotte Chilcott or Peter McLeod or call us on ++44 1980 847389. Alternatively click HERE if you would like us to contact you.