Cosmoledo 7-14 January 2021
This week saw eight guests arrive on the shores of Cosmo, seven of which making the trip for the first time. Nick Bowles, Matt Born together with their friend Mark Taylor. David Anchell, Spencer Kennedy, Mike Molenaar, Mika Letho and Helena (Kitty) Ihamuotila.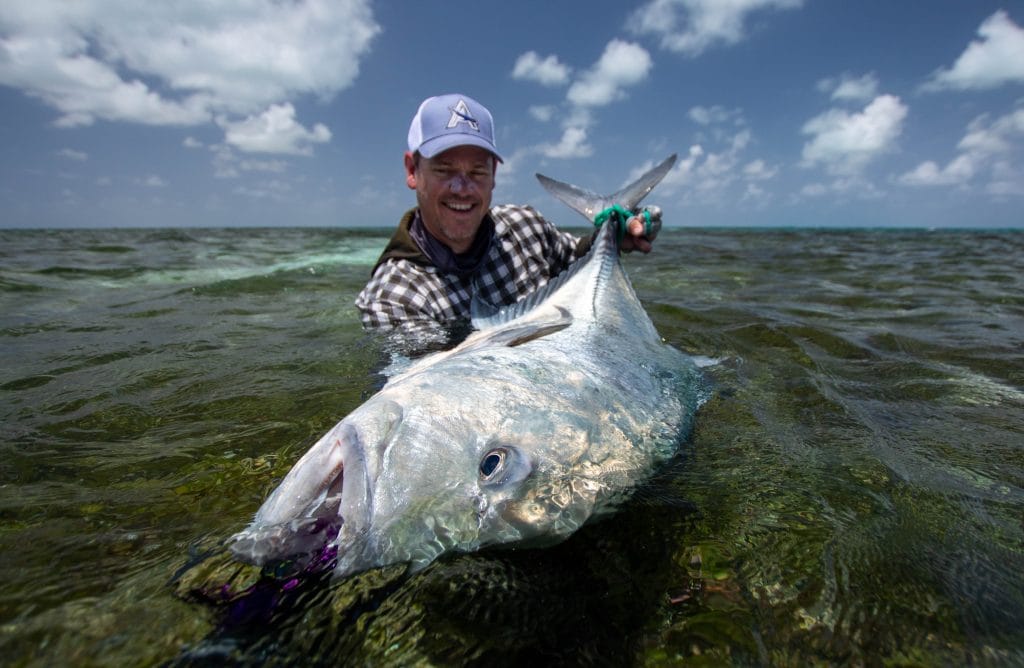 The week started off to a great start, albeit the windy conditions, as Nick ticked the box off on the first day by landing an impressive 110 cm GT on his bamboo rod. He ended up with a great yellowmargin triggerfish, a bunch of bones and a good number of GTs. Mark had a stella week by landing two GTs over the 100 cm mark, the fish of the week being a monster 118 cm fish caught in the surf, he then ended his week off with a 113 cm GT.
Matt had a solid week, he also ended up with a good bunch of GTs and yellowmargin triggerfish. Spencer, who was completely new to any saltwater fly fishing managed his first GT on fly as well as many other species throughout the week.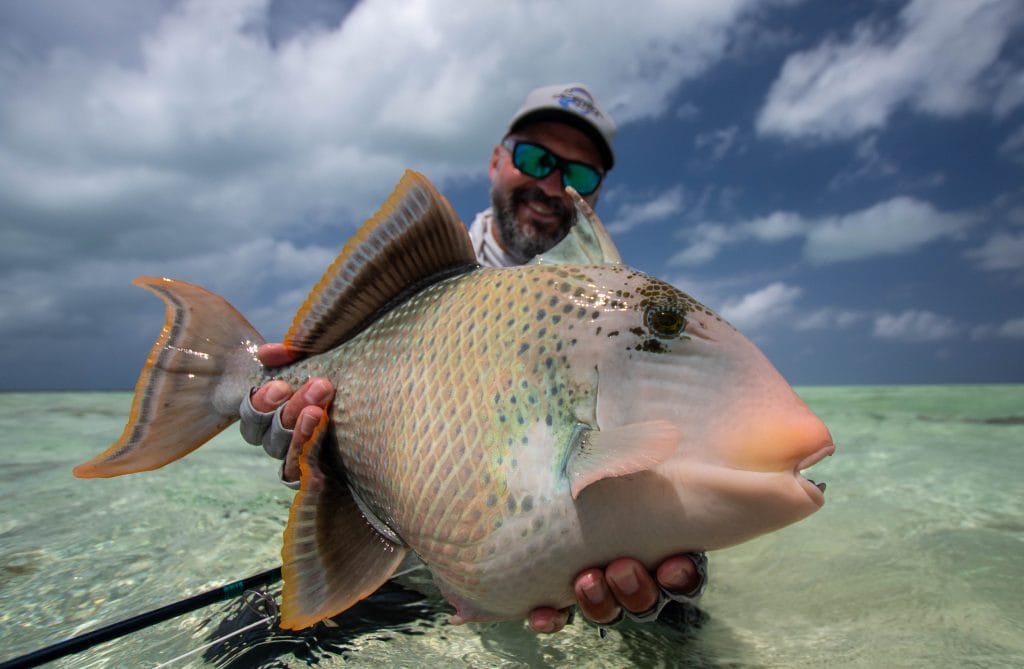 David had a wonderful achievement by landing a sailfish on the last afternoon which put up a great fight before being successfully released. Mika managed to land the forever illusive Indo-pacific permit which was tailing on a ray. Together with a good GT count and several decent bonefish left him with a great result at the end of the week. Kitty had a somewhat of a more relaxed leisurely week. She enjoyed snorkelling, swimming and beach walks that Cosmo has to offer.
The tally for the week to 7 anglers; 67 GTs, 2 triggerfish, 14 bonefish, 1 permit and 1 sailfish.
To read Olly's experience of a day on Cosmoledo please click HERE.
If you would like more information please contact Charlotte Chilcott or Peter McLeod or call us on +44 1980 847389. Alternatively click HERE if you would like us to contact you.