Cosmoledo Atoll has gained the reputation of being one of the world's best saltwater fly fishing destinations. This past season was just another testament to that!
With 15 weeks of action-packed fly fishing, we saw it all! From ferocious GT battles, anglers outwitting triggerfish to the sweet triumph of landing Indo-Pacific permit, it has been an unforgettable season at Cosmoledo!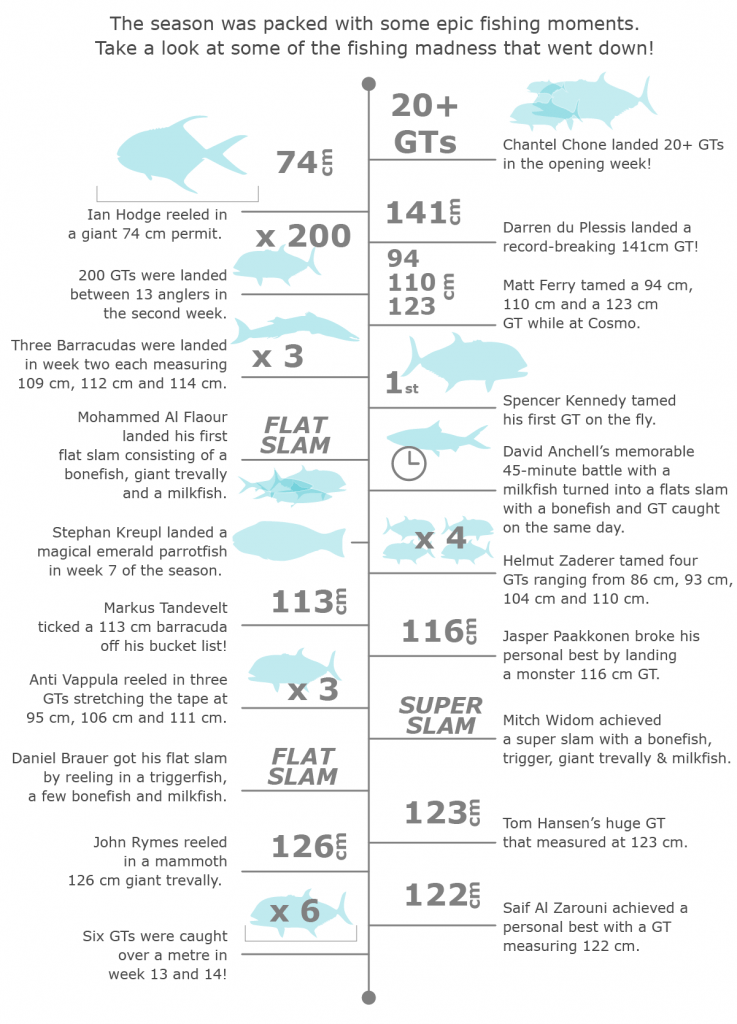 If you would like more information please contact Charlotte Chilcott or Peter McLeod or call us on +44 1980 847389. Alternatively click HERE if you would like us to contact you.