While back in Seychelles for her annual hosted week on Alphonse, Charlotte flew out to Desroches Island, now part of the worldwide Four Seasons group. Following its long refurbishment, the changes have been many and varied but the essence of the island remains untouched.
Desroches and I are old friends; I've been visiting the island since the early days of my time in the world of African safaris. Following its acquisition by the Four Seasons group, it was closed for a couple of years while extensive refurbishment was carried out. It was therefore with some trepidation that I flew back out in November. With such deeply entrenched good memories of the island, how changed would I find it? Would the global stamp of Four Seasons have snuffed out that very special island feel?  It was time to find out.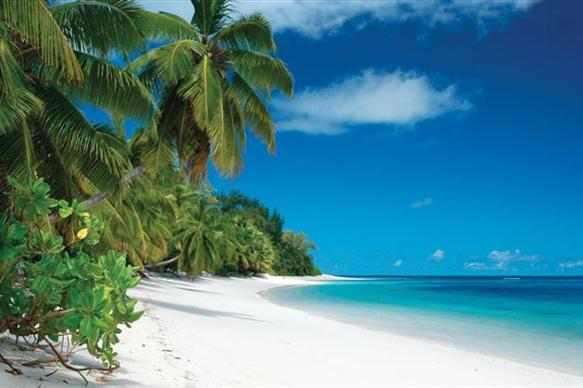 Much has changed, much as been added but at the same time, it seems that very little is different. Does that make sense? Not really, but that is what struck me as I was moving around the island. Huge changes have been made but they have been made very sensitively. Those, like me, returning to the island will find more that they recognise than not. The new Suites are a little exposed to one another but time will resolve that issue as the extensive planting has time to grow. The new Lighthouse bar and restaurant is a fabulous addition to the island. The food is excellent, the setting sublime and sundowners on the roof terrace not to be missed.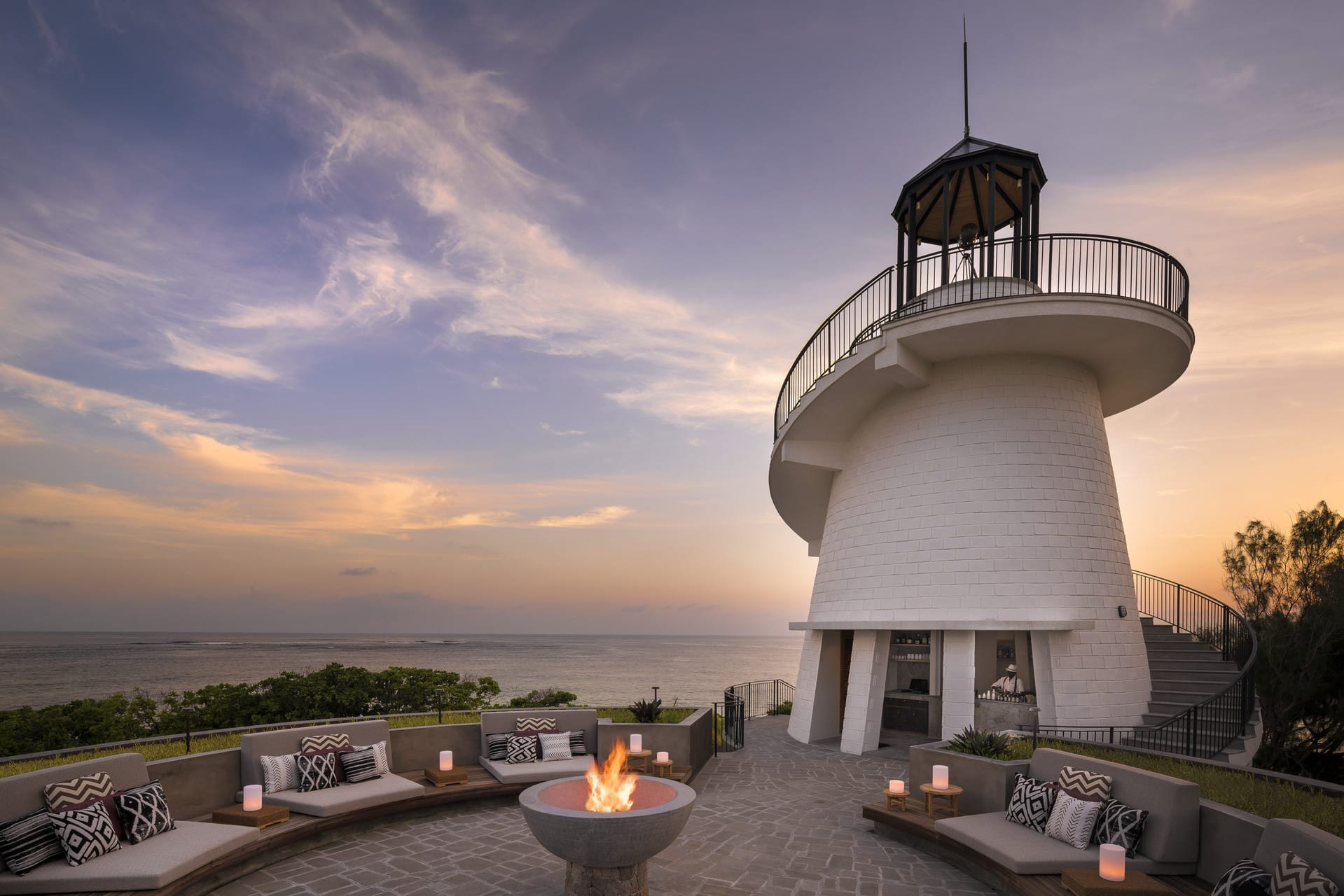 From the vantage point of the Lighthouse, at low tide wading possibilities are clear and while I stood there I saw a small school of bonefish, a barracuda and the unmistakable shape of a cruising triggerfish. While Desroches doesn't offer what its near neighbours do in terms of flats wading and abundant bonefish, it is still worth taking a rod with you and seeing what is out there. If you want to fish further afield, then the outer atolls of Poive and St Joseph offer great flats fishing and the blue water fishing around Desroches can be outstanding.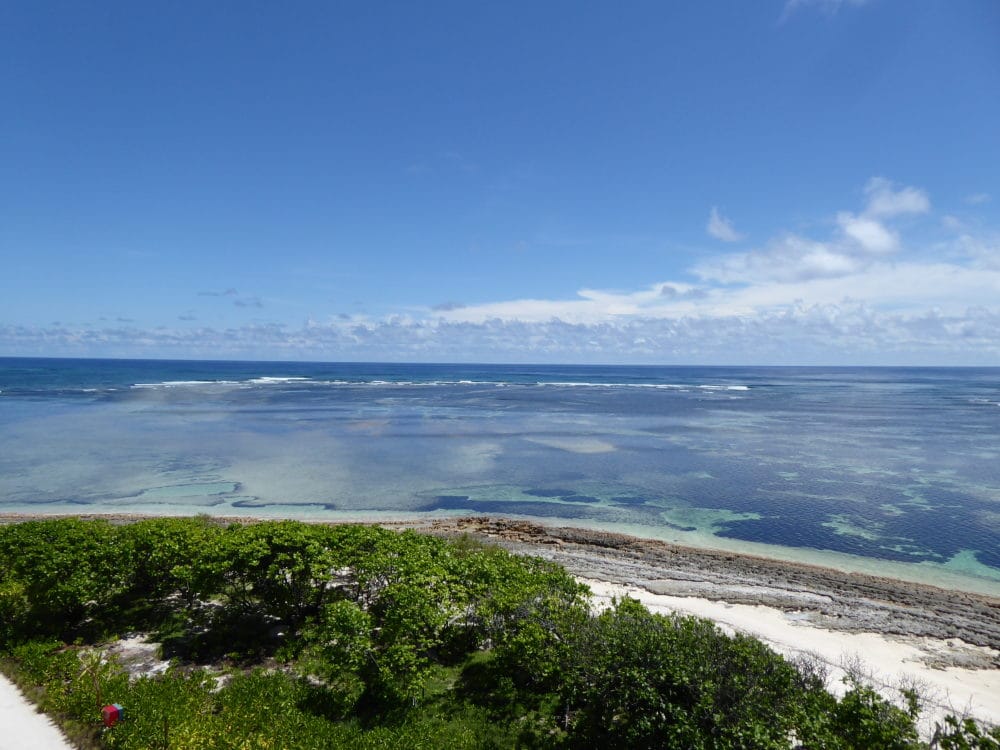 Accommodation wise, there are configurations to suit everyone and each room type has its own pool. Some are to the front of the property, some to the side and one or two enclosed at the rear of the Villa. There is a wonderful spa, a choice of restaurants, the central pool and bar area and a kids club. There is wi-fi so you can check on the dog, children, aging parents and sporting results… and the office. Kayaks are there for your use, you can snorkel and sail, cycle round the island with a packed picnic or spend time in the conservation centre (which I highly recommend). Divers can explore the fringing coral reef and wall known as the 'Desroches drop' and those wanting to keep up their exercise routine have a fully equipped gym to use as well as a tennis court.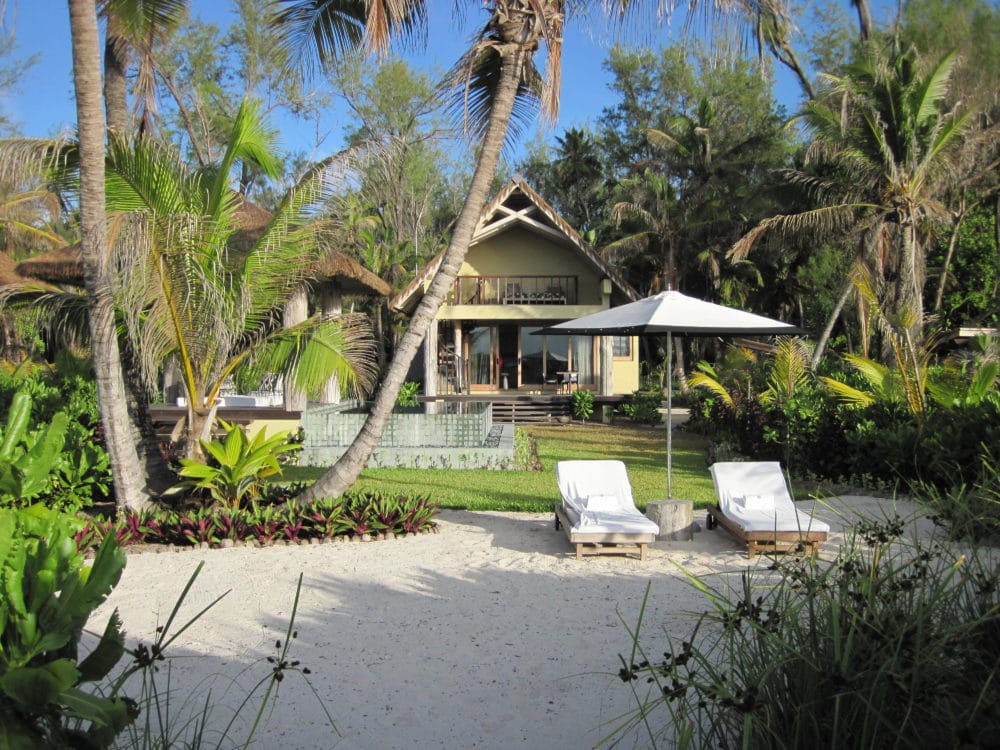 There are two flights daily from Mahé making it very easy to fit in with international flights schedules as well as the internal flights from other island hideways if you want to combine one or more islands.
Take advantage of the Four Seasons Desroches Long Stay and Early Bird booking offers and combine it with British Airways direct flights that operate out of London Heathrow.
If you would like more information please contact Charlotte Chilcott or Peter McLeod or call us on ++44 1980 847389. Alternatively click HERE if you would like us to contact you.