A hugely entertaining and fun loving group of anglers from the US joined us on Farquhar this week, some of which were new to the saltwater fly-fishing experience.  It was like a breath of fresh air guiding these gentlemen, as the experience was as much about the environment and overall experience.  Not a minute went by when someone was getting ragged for every conceivable reason, from an average cast to "trout setting" on a 120cm plus GT, the guys showed no mercy. This off course provided copious amounts of entertainment to both the guides as well as the other fisherman involved. Needless to say there was barely a minute that went by without most of us being in stitches!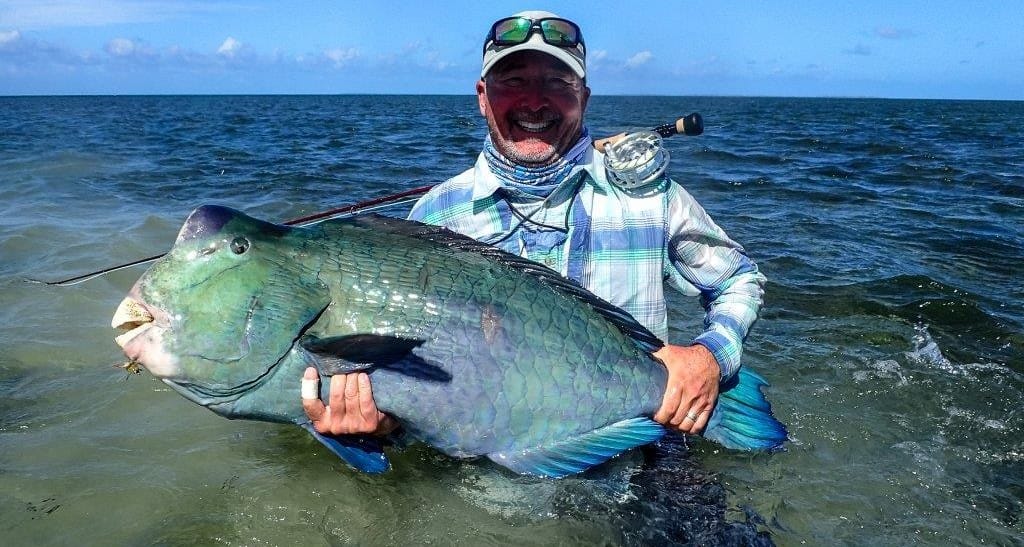 Weather wise we were fortunate to have some better conditions, most notably during the early part of the trip. The first three days of the week provided some good conditions and we did our best to capitalize on the good weather and tides.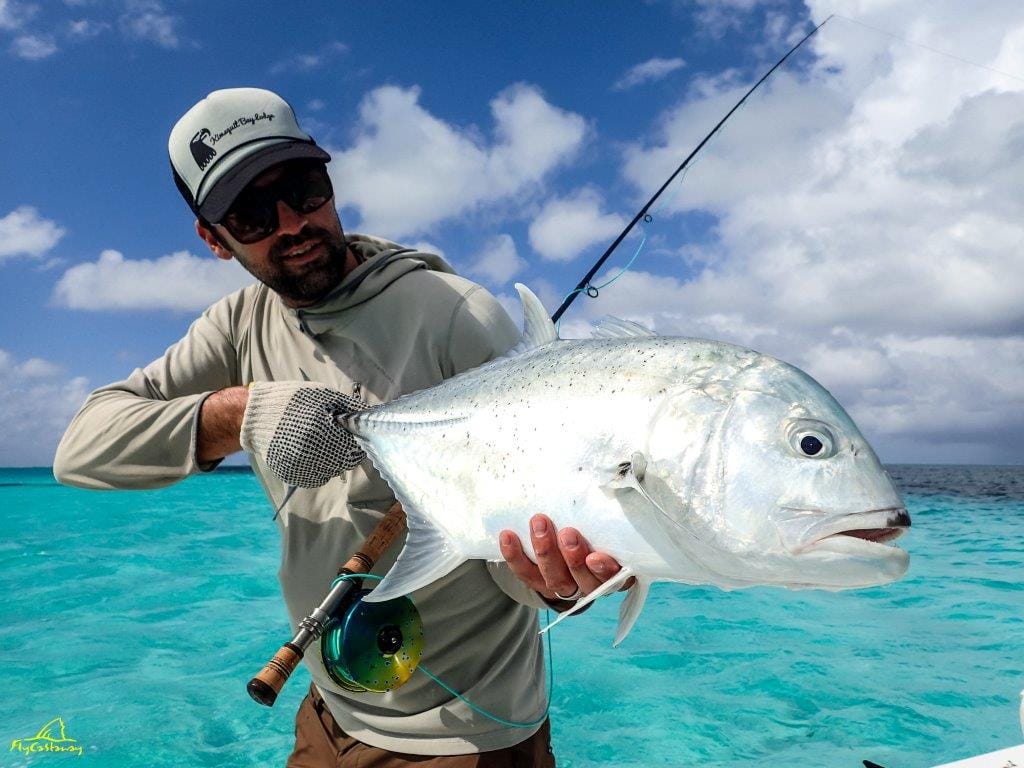 The GT's were spread out across the atoll with up to 15 fish being seen on a productive day, many of these opportunities as a result of the GT-shark/ray partnership. A few anglers managed to capitalize on these opportunities, Charlie and Steve both managing to get their GT.  Of coarse the tales of lost fish were always discussed around the dinner table with special mention made to Ian's "trout set" on an absolute monster GT. Jeff Hickman who actually guides himself, took full advantage and managed to land three solid GT's during the week.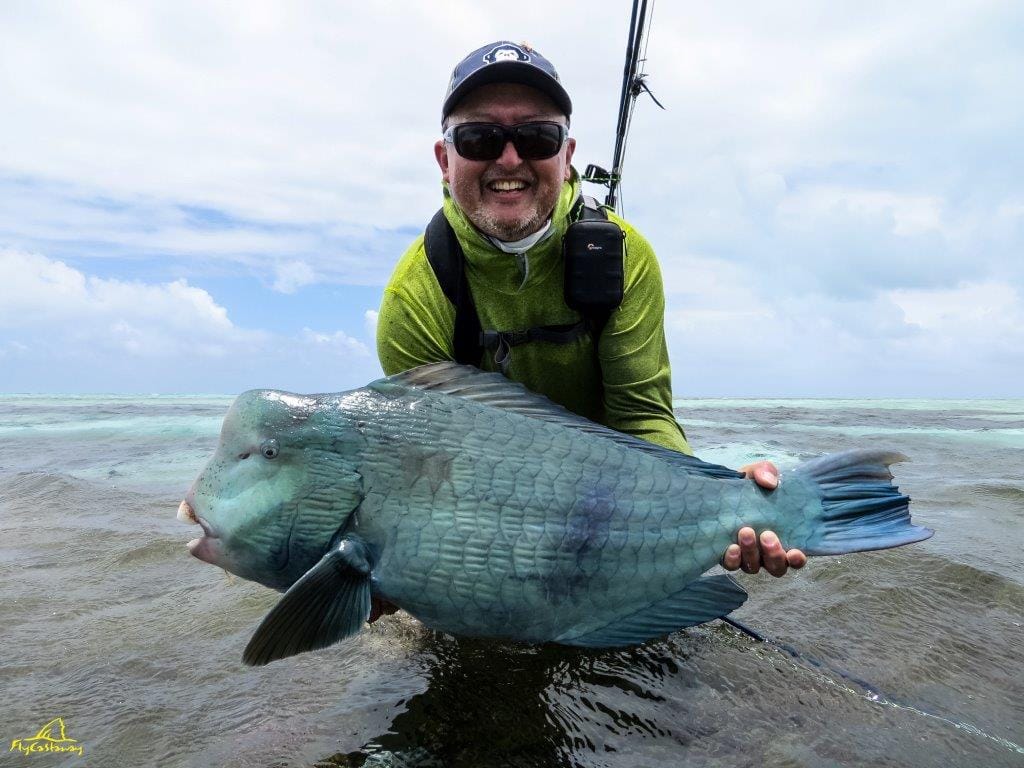 This particular week played host to a substantially higher number of Bumpies than what we had been experiencing in previous weeks.  Throughout the week, many of these blue giants were hooked and lost, bringing the anglers to a heightened state of desire.  Steve after hooking and almost getting stripped on the very first day came back for his revenge and landed a really good quality fish.  Charlie made the most of the opportunities that he encountered and landed two fish.  The Triggerfish too could be seen flagging across the majority of the flats and were presented with many of the modern day crab patterns.  Although five of these colorful and charismatic fish were hooked, only Wally claimed victory and duly posed happily with a good-sized Moustache landed only one.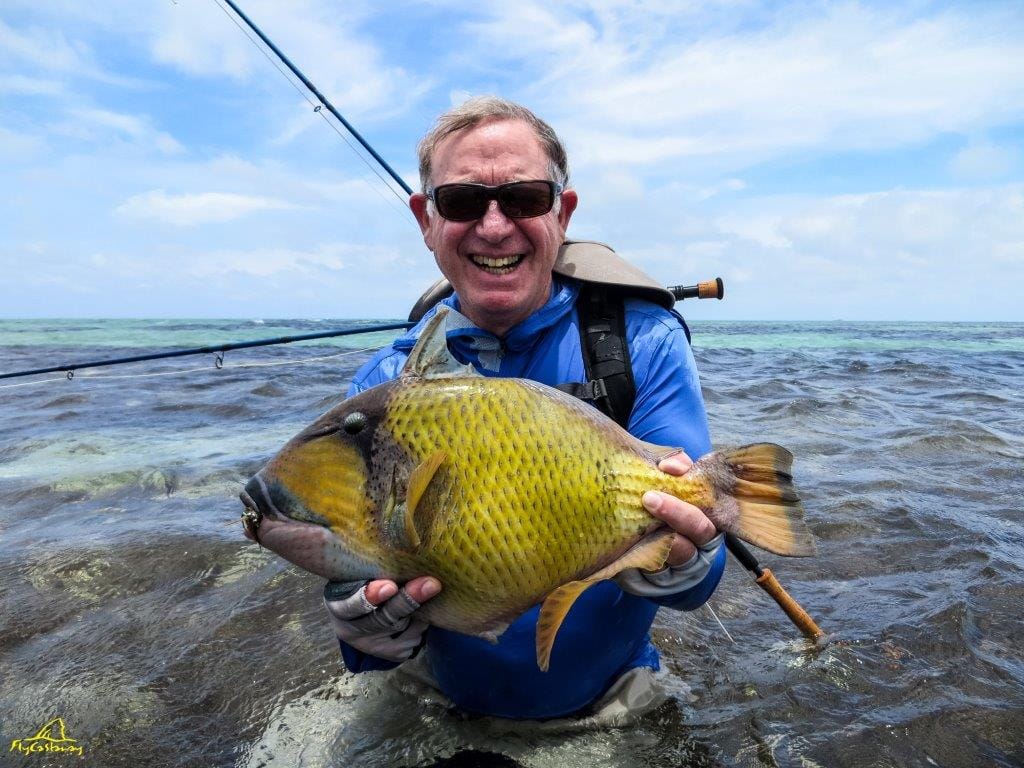 The Bonefish were plentiful, all the anglers reveling in the speed and power of the first run these fish are so we'll known for managed to capture these streamlined fish. Often seen between some Permit, They eagerly pounced on our shrimp and crab flies, which were well presented.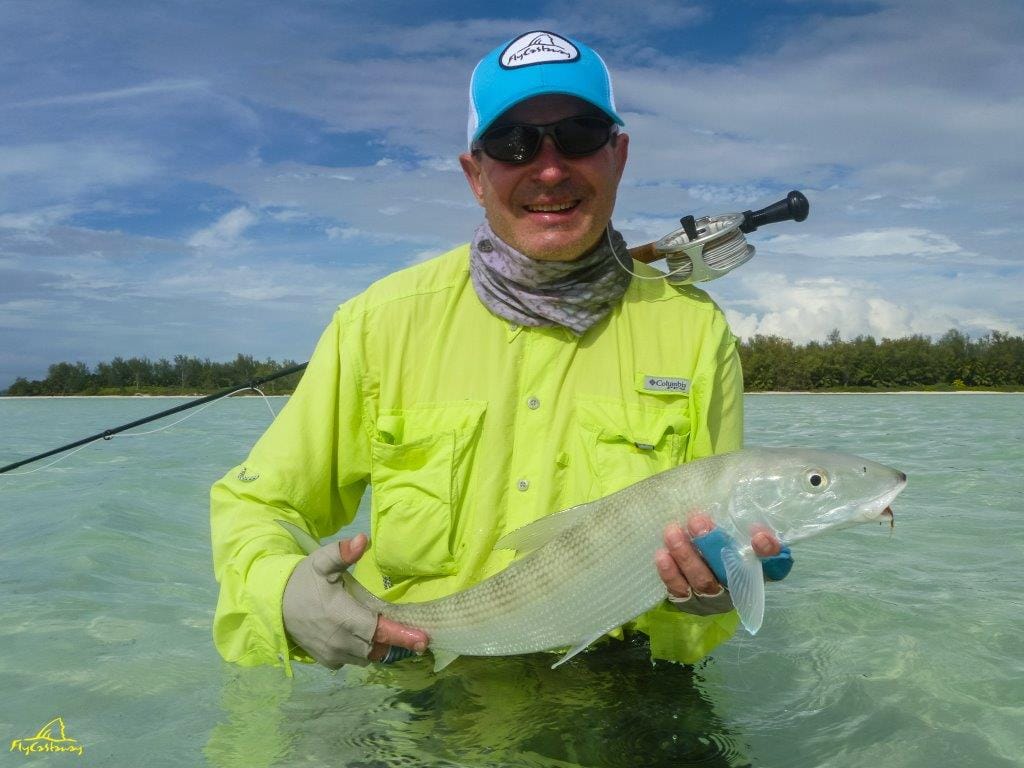 The "Bommie Bashing" was as good as ever with countless grouper and snapper species being brought to the leader.  Once again, Jeff Hickman got stuck into it of things by hooking into a good-sized Napoleon Wrasse just off the flat. Unfortunately the hook pulled leaving both guide and Jeff dumbstruck. Some Sailfish are still around but certainly tapering off in numbers as can be expected!
All in all a truly fun week with some guys which we could dearly love to fish with again sometime soon! Thank you for joining us chaps! Until next time
The Farquhar guide team
For more details on fishing in the Seychelles or any other saltwater destination please do not hesitate to contact Peter McLeod or call our office on +44(0)1980 847389.