Farquhar Atoll Fishing News 14th – 20th November 2019
Another week of flats fishing has come to an end. Weather conditions this week were tough early in the week but ended on a good note. At the start of the week conditions were windy with patches of cloud cover. The wind tapered off towards the end of the week with the last day providing perfect conditions.
Tides this week started off as neaps which then moved towards full moon spring tides.
Seven GT's were caught in week. The largest fish, at 94 cm was landed by Andrew Jensen. Craig Jensen landed one GT, as did his brother Mark and nephew Nick landed two. Nicks first being his  his first ever GT. Nick also landed a large golden trevally. Alan Broomhead and George McRobbie each landed one GT each. Experienced Seychelles angler Chantel Chone landed a golden trevally.
21 bonefish were landed throughout the week. Nick and his father Mark both landed big bonefish of over 60 cm. Two bumpies were caught in the week, one a massive 103 cm fish landed by Mark the other landed by Chantel. Alan and Andrew both took to the bluewater and caught a sailfish each. The bluewater tally was added to by George McRobbie landed a yellowfin tuna and Genkel landed a wahoo.
Total Catch Stats For 10 Anglers For The Week
Giant trevally 7
Bonefish 21
Bumphead parrotfish 2
Sailfish 2
Yellowfin tuna 1
Wahoo 1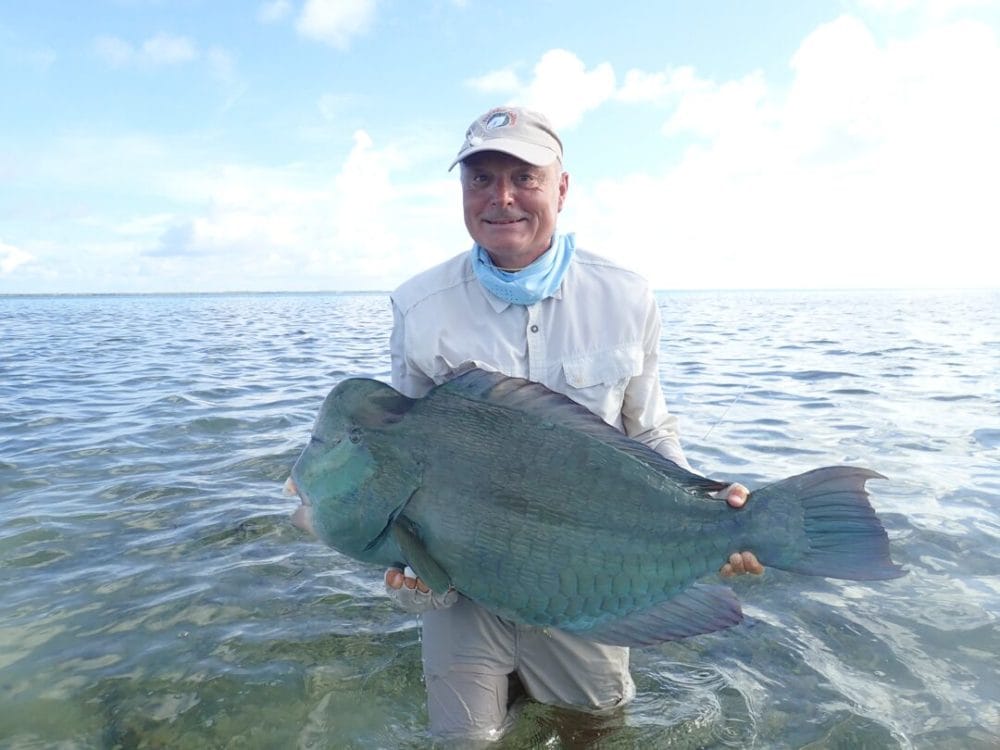 If you would like more information please contact Charlotte Chilcott or Peter McLeod or call us on ++44 1980 847389. Alternatively click HERE if you would like us to contact you.