Farquhar Atoll
The first half of the 2017 Seychelles season was a huge success and our thoughts have already turned towards the Autumn. If like me, you are already feeling the GT withdrawal symptoms, the one atoll in the Seychelles I would draw your attention to is Farquhar. Farquhar is a dedicated GT fishery (with other species as well) and one of the few that is land based. While the Farquhar lodge is being rebuilt the fishing pressure has been minimal, dropping from 20 weeks to just six over the last year. The last week fished at the end of April was alive and the fishing superb, which indicates we are in for an exceptional autumn season. The storm has shaken up some of the flats and has improved and changed areas. The movie below will give you a goo idea of the fishing potential and the surrounding flats:
Farquhar Atoll – Lodge Update
Progress on the new lodge is looking extremely positive.  Previously all guests stayed in a large central house. The new facility will accommodate ten guests in three separate duplex style chalets (two separate bedrooms per chalet). Each room will have two beds, air conditioning and an ensuite bathroom. The previous guesthouse has been converted into a communal social area containing a dining room, lounge and bar where guests can enjoy their meals and relax. The hugely popular open air dining area on the water's edge is also being rebuilt, so guests will still be able to enjoy meals and drinks there when the weather allows. It's going to be great!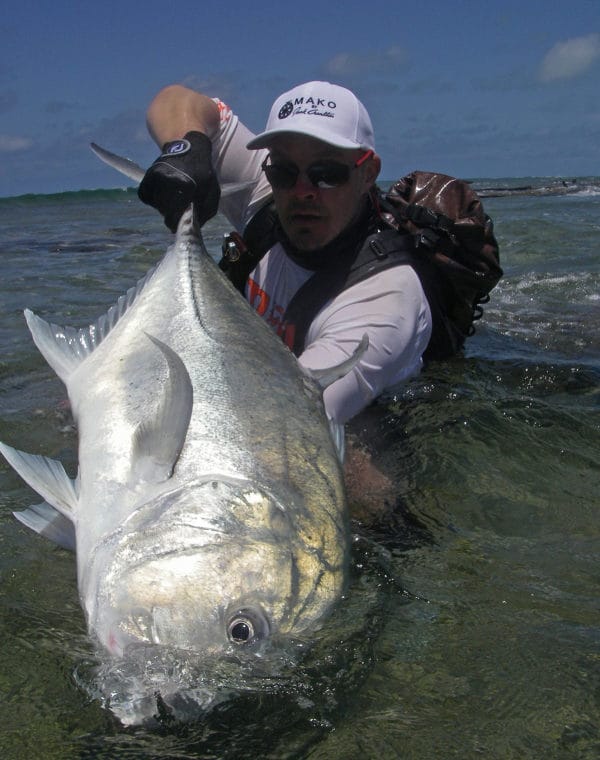 Farquhar Atoll – 2017/2018 Openings
Farquhar has always been one of the finest flat fishing destinations on the planet, including one of the very top big GT venues. Considering the lack of anglers on the atoll over the past 12 months, the season in Oct/Nov based out of the new lodge is sure to deliver some incredible sight fishing. Farquhar currently represents the best value for money in the Seychelles and is the cheapest option to experience the incredible fishing in the Seychelles. For those of you interested in travelling to Farquhar we have the following availability during our 2017/18 season:
1 – 8 November 2017 (FM 4) – 3 rods open
8 – 15 November 2017 (NM 18) – 5 rods open
15 – 22 November 2017 (NM 18) – 5 rods open
22 – 29 November 2017 (NM 18) – 3 rods open
Season Break
21 – 28 March 2018 (FM 31) – 2 rods open
28 Mar – 4 April 2018 (FM 31) – 1 rod open (Aardvark McLeod Hosted week)
4 – 11 April 2018 (FM 31) – 9 rods open
The cost for Farquhar next season is US$9,000 per rod Ex Mahe and the single room supplement is US$1,500 (Only two single rooms available each week)
Please contact Charlotte Chilcott or Peter McLeod. Alternatively call our office on +44(0)1980 847389.