Coming into the 2018 spring season we were very excited to see how Farquhar Atoll was going to perform and we were not disappointed. Although the numbers of GTs caught at Farquhar are never going to be as high as those of Providence or Cosmoledo (which the price reflects), it is a wonderfully wild fishery. Being land based it is the perfect stepping stone from a fishery such as Alphonse into a more GT focused environment without having to contend with a mothership.

The atoll is a hugely diverse fishery with elements from many others. The large open turtle grass flats such as green mile and First Stop are akin to the east side of Providence, the white sand islands for Goulette and Depose like St Francois or Poivre, and the Paris to Dakar and First and Second island are more like Cosmoledo and Astove. Married to this are the inner bays around Manaha Gaps and Jacks Peril that are more like the back areas of the Caribbean.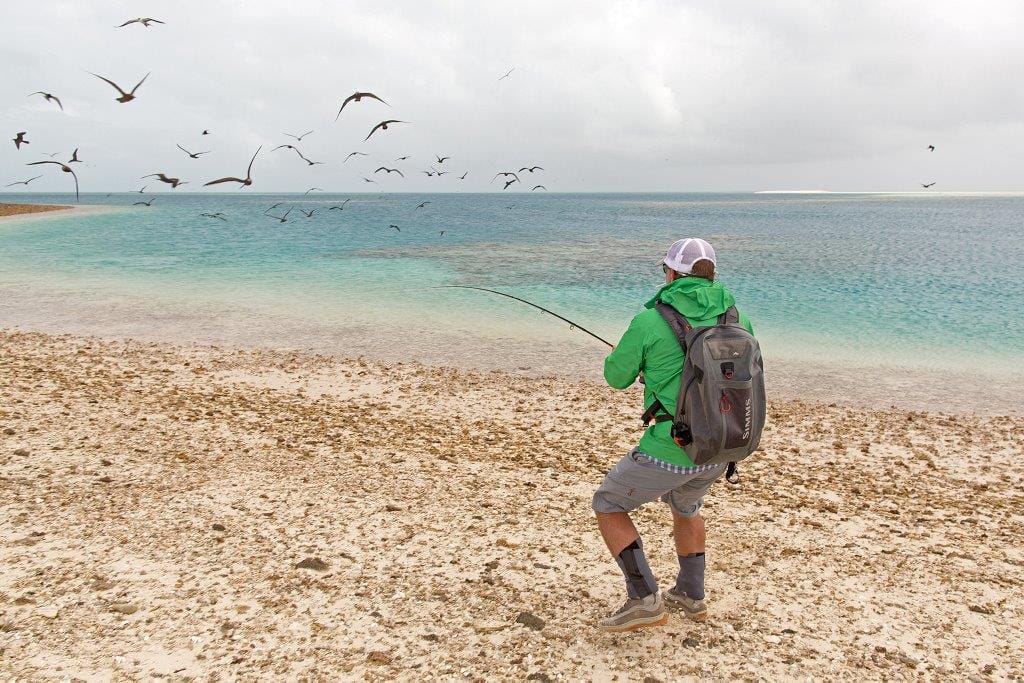 There is no other atoll quite like it and here you can be fishing for bones on the bay one minute, chasing bird eating GTs around Goulette another and finally chasing a sailfish offshore 15 minutes off the edge of the flat.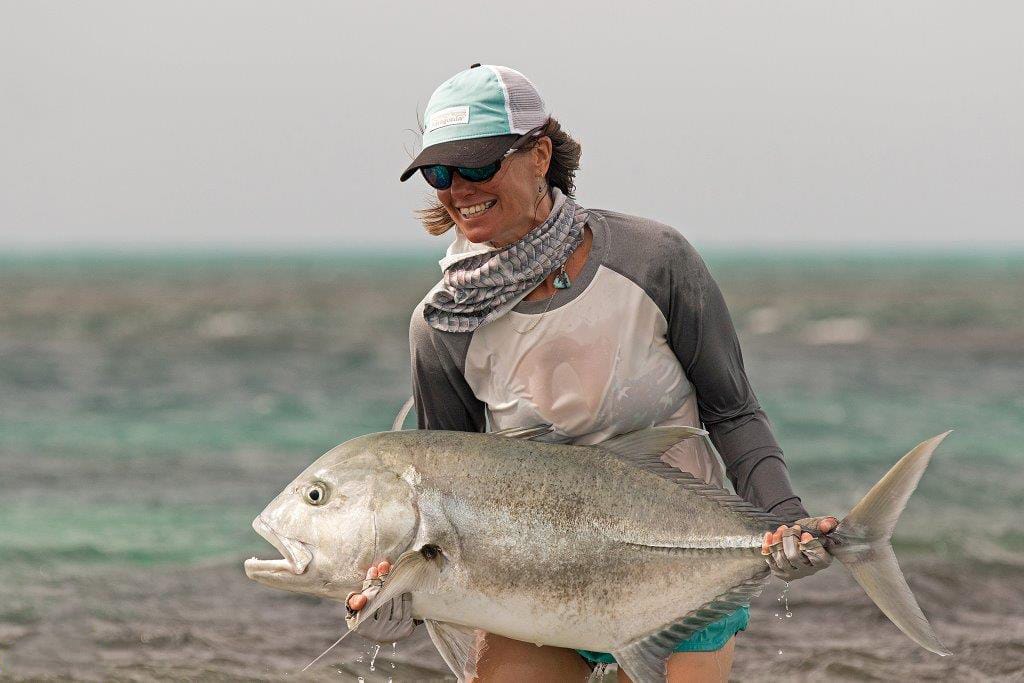 There are also some monsters that live there (aside from the pets you will see every morning!) and so far it seems that Farquhar in particular has produced better numbers of GT's than the previous five or so years with the ratio of trophy size GT's was very high. We are hoping that this is a reflection of the implementation of the "no spin fishing" rules which we welcome and support 100% and has been affect for the last 18 months.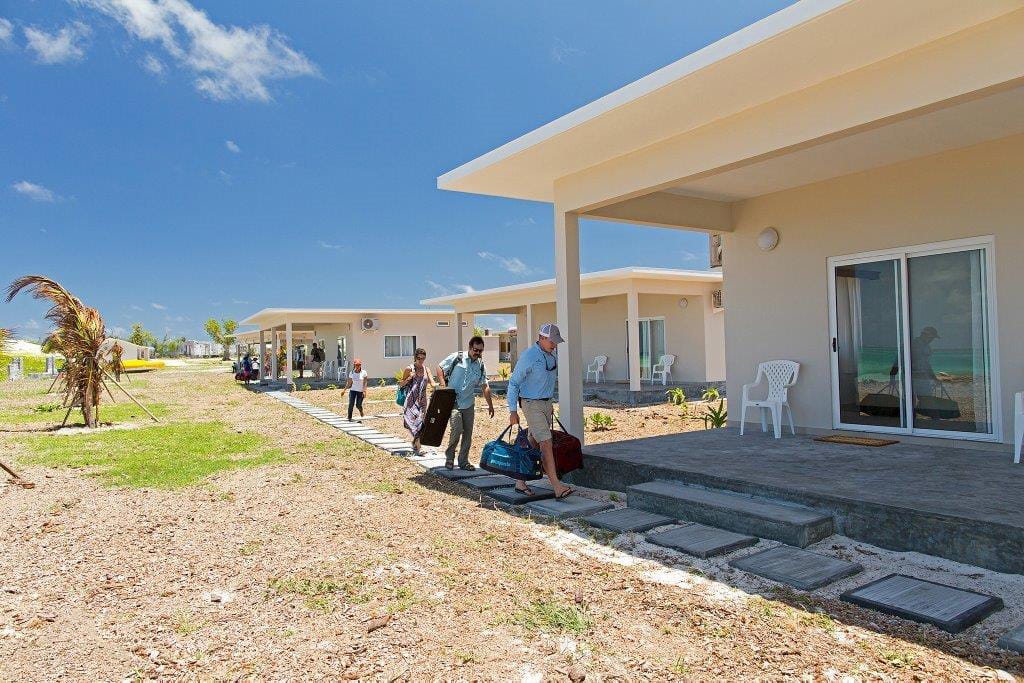 The new lodge that has been up and running this season has had rave reviews from not only a comfort perspective, but also the food and the service. The new bar area and dining room have provided a much needed focal point for socialising and chatting over the days fishing. The new rooms bring modern comfort to what was a pretty rustic operation beforehand. The outside showers on the back of each room are a welcome addition allowing that transition between being salty and sandy to clean a fresh with ease.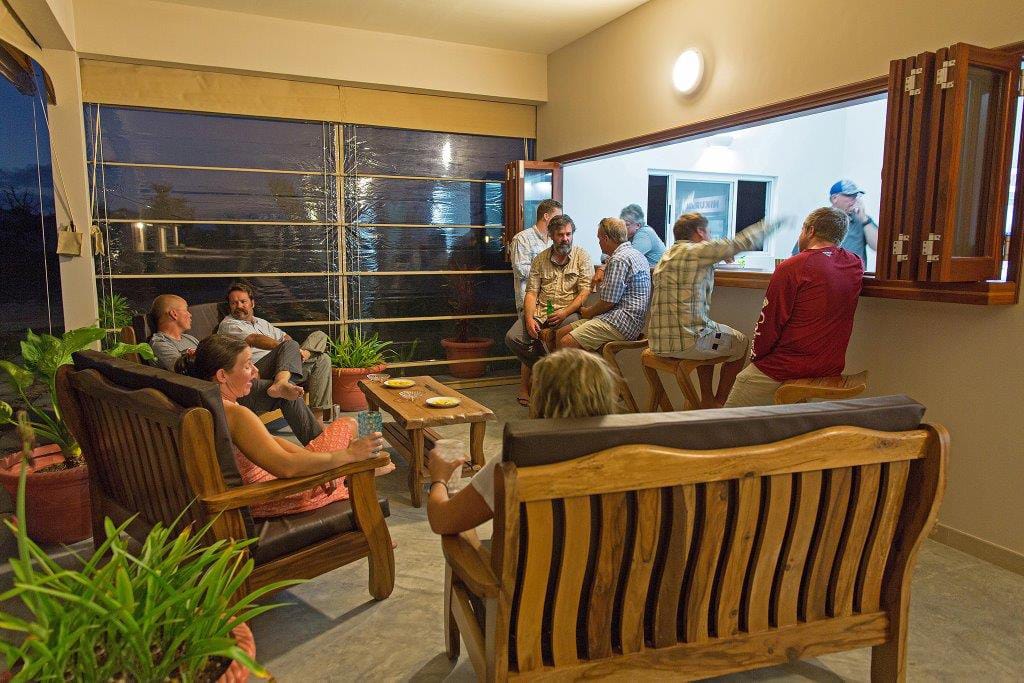 The Autumn 2018 / Spring 2019 season is looking very full already, but if you are looking to go a chase GTs in the Indian Ocean this year then have a look at the current availability:
5 – 12 Oct 2018 (NM 9) – 1 rod open
26 Oct – 2 Nov 2018 (FM 24) – 4 rods open
16 – 23 Nov 2018 (FM 23)  – 1 rod open
Season Break
8 – 15 March 2019 (FM 21) – 6 rods open (these just became available)
15 – 22 March 2019 (FM 21) – 8 rods open
22 – 29 March 2019 (NM 5) – 10 rods open
29 Mar – 5 April 2019 (NM 5) – Aardvark McLeod week, 5 rods open
5 – 12 April 2019 (NM 5) – 5 rods open
NM – New Moon, FM – Full Moon
Some rods pulled out of 29 March – 5 April 2019 which is a phenomenal tidal week for next year. The week is a neap to a spring over the new moon. The tides build over the week with low tides first thing in the morning and you will fish fishing a pushing tide through most of the day. As it is a neap tide at the beginning of the week this push will be relatively gentle and by the end of the week those tides will be hitting the springs and coming in quickly offering some fast and furious action. It's a text book tide for multi species and GTs.
The cost next year is US$9,500 per rod Ex Mahe so if you would like to take advantage of this then please do not hesitate to contact Peter McLeod or call our office on +44(0)1980 847389.