When I first became a fishing agent back in 2000 it coincided with the opening of Alphonse island and what has become over the last two decades perhaps the most famous saltwater operation in the world. It was the very first saltwater destination that combined luxury accommodation with some of the most incredible flats fishing on the planet. It provided a base that non fishing companions would also fall in love with. I remember the tales of thousands of bonefish, hearing the excitement in returning client's voices as they regaled the battles and feeling the growing excitement. None of us were prepared for how popular the island became and it very quickly became hot property.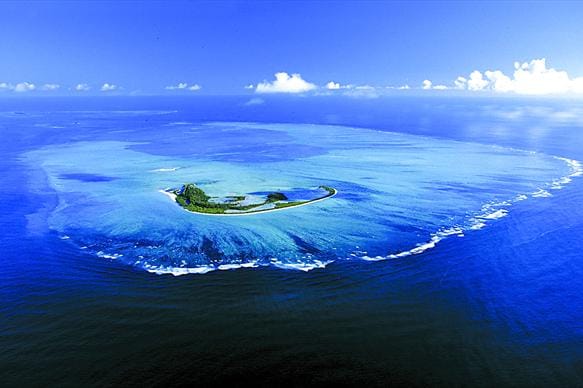 Many of us who had fished fairly extensively in the Caribbean for bonefish, tarpon, snook and permit had ever encountered a fishery that was as stable and consistent. The numbers of fish on the flats of St Francois along with an excellent guide team based in one place for a five month season suddenly brought about experimentation on a huge scale. Here was a destination that a total beginner could go and very quickly learn the species, flats and environments as there was huge rooms for error. Unlike some destinations I had fished previously in the Caribbean it did not matter as another chance would present itself shortly. Point of fact I took my wife to the island at the beginning of 2005 after I had been several times and she went from being a total beginner to an avid saltwater nut in a week. It was actually at the Alphonse Bar that Aardvark McLeod was born.
Bonefish were still the focus of the operation but now other species such as triggers, trevally and finally milkfish came into the frame. Over the last 16 years I have seen owners, managers and guides come and go, but the island and the fishery have remained incredibly resilient throughout that time. I think it is entering a new golden age with the guide team currently in place gaining experience with every season. Alphonse is one of those places that gets under your skin. So what it is it that makes this island in the Indian Ocean so unique?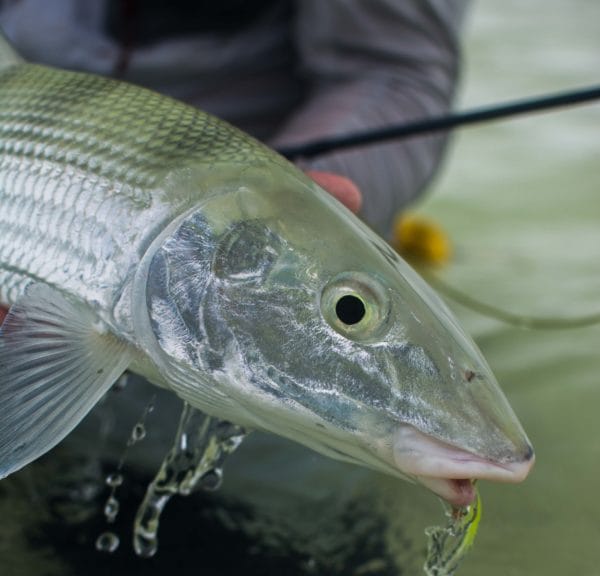 Bonefishing
The bonefishing in and around the flats of Alphonse and St Francois are potentially some of the best in the world. Although it is not a destination for giant bonefish such as St Brandons or Los Roques there are few places that are as prolific. The wide open sandflats that span up from Rattray's channel or around the Cosmic Lagoon at certain stages of the tide, especially a dropping tide unlike other destinations can allow someone to catch fish after fish without even moving. The fish have a good average size, much higher than Belize or Mexico and will hoover up most offerings if presented reasonably well. To catch 50 bones in a day is no unheard of. The flats are also extremely easy to access and wade, ideal for those perhaps not as fleet of foot as they once were. There are still areas to hunt singles and doubles if you are looking for a challenge.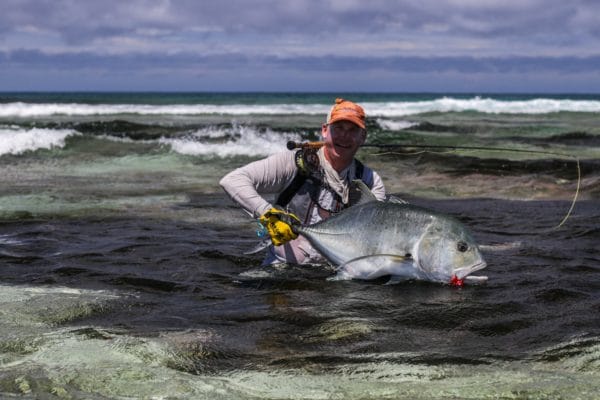 Giant Trevally
Although not what I would describe as a focussed GT destination Alphonse still has some excellent opportunities to target them. Every season fish over a metre are caught, but what sets Alphonse apart from the GT destinations that I normally fish in the outer islands is the ability to put anyone in front of a GT and give them a chance of catching one. Instead of wading a rough surf line, teetering on top of a razor sharp coral overhang or wading for miles to catch sight of one often the guides on Alphonse can position you on the front of a skiff and use their bodies as a human pole to give you a decent shot. There is certainly still enough rough wading around Beirut and Bagdad coral edges or the wrecks to give a challenge to those that wish to.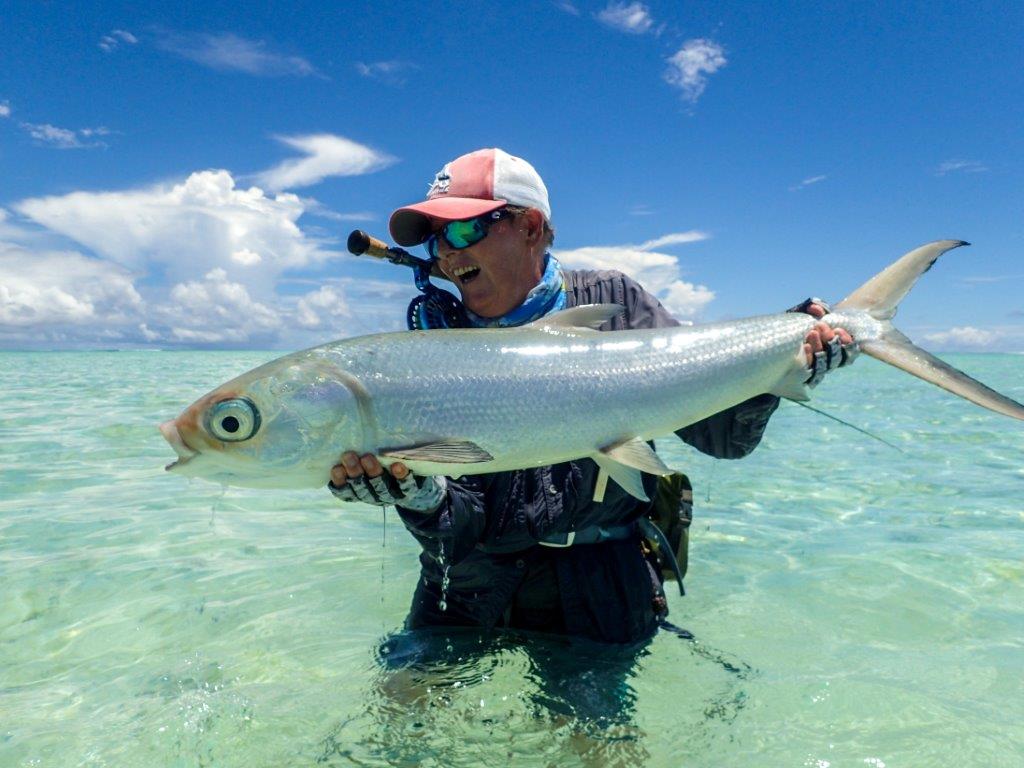 Milkfish
When Wayne Hasleau and Arno Mathee first cracked the code on Milkfish on Alphonse in the early 2000's a ripple spread through the entire saltwater fly fishing community that is still flickering back and forth now. Here was an entirely new gamefish for fly fishermen to target that would take a fly (and yes they do eat it despite what some may say to the contrary), jump like a tarpon and fight like a bonefish on steroids. Aside from Christmas Island which is considerably harder to get to, Alphonse is the best place to try and catch one. Why? Because the topography of the atoll is a perfect environment to hunt them. Not only are they feeding hard on the white sand flats, but they will hold in the channels in between the coral finger flats as the tide comes off the flats or in the weed lanes off the edge of the atoll at low tide.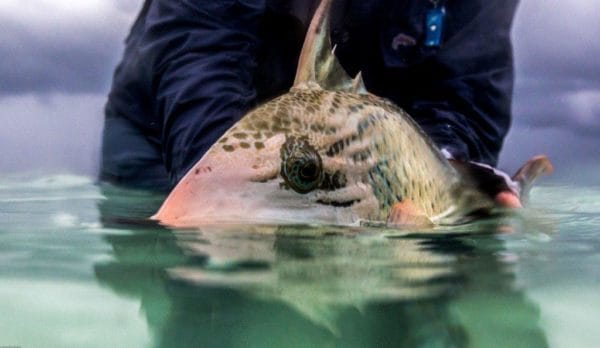 Huge species variation
There are over 100 species on the flats of Alphonse and St Francois to be caught on fly. That in itself is no mean feat, but many of the techniques devised to catch them were thought up by the inventive guides on the island. Three species of triggerfish, parrotfish, indo pacific permit, sweetlips, blue spangled emperors, bluefin trevally, golden trevally, yellowspot trevally, Caranx Lugubris the black trevally, numerous grouper species, batfish, sailfish, wahoo, yellowfin tuna, dog toothed tuna to name but a few. Each requires their own tackle and techniques to target. They can all be found in some 16 square kilometres which gives testament to the restrictions and management of the flats.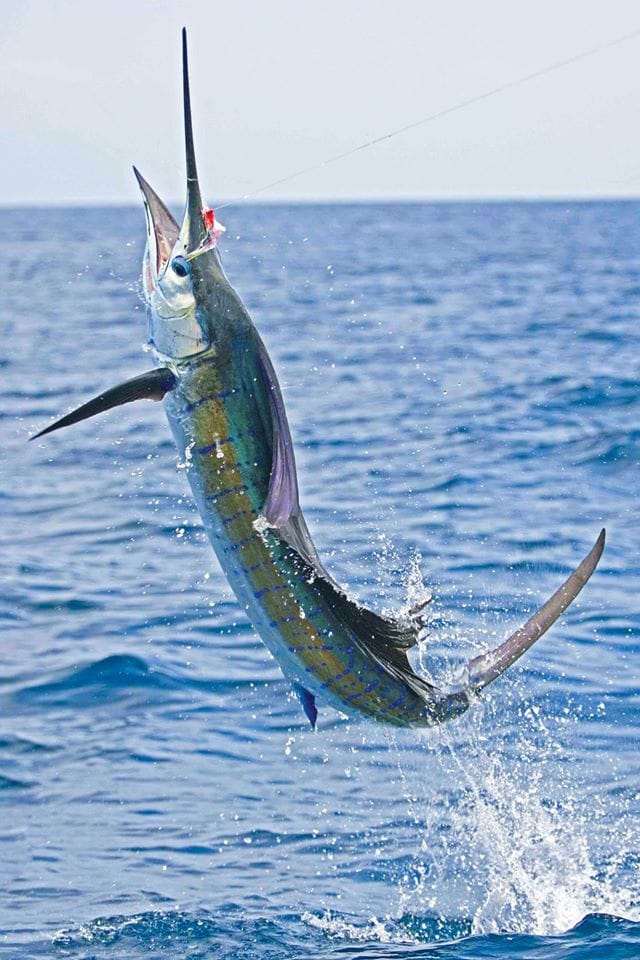 Bluewater
There are very few fisheries on the planet that have the ability to combine flats fishing in the morning with bluewater fishing in the afternoon. Alphonse is just such a place where a 'bills and bones' slam is a distinct possibility. The deep channel between Alphonse Island and St Francois creates a wonderful bottleneck that is home to yellowfin tuna, wahoo, dog toothed tuna and sailfish. The island currently is running two bluewater boats so swapping between a skiff and large boat is no problem. The edges of the atoll drop down to approximately 1200 ft which is an ideal habitat no more than 400 yards from shore. It can add a really exciting facet to the fishery.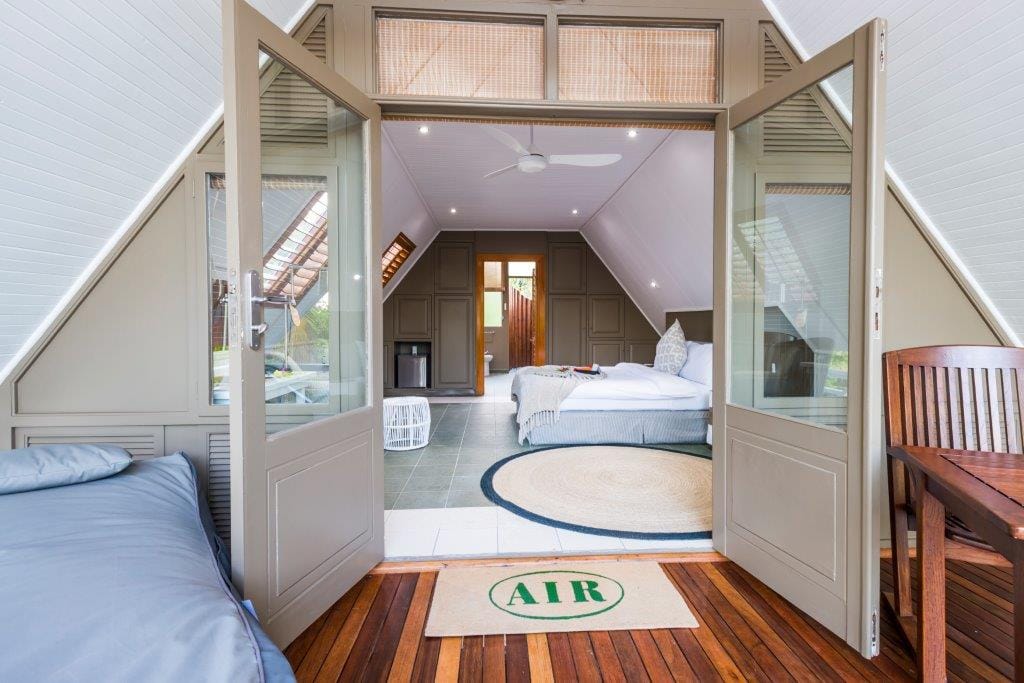 Quality of accommodation
Over the years the operational side of the island has become more and more refined into a well-oiled machine. From the moment you set foot on the island and are greeted with a welcome drink, ferried to your chalet by golf cart, excellent food, well trained guide team, top end skiffs and equipment and a living on a tropical island paradise you know that Alphonse is the bench mark that other operations aspire to emulate. The island started life as a five star resort in its own right and that structure has provided and excellent base from which the experience has grown. Many return year on year as this is not just a fishing lodge but more of an experience. In that vein Alphonse has become nearly as popular with non-fishing companions as it has with fishermen. The list of activities has continued to grow and includes scuba diving, cycling, spa facilities, guided nature walks, turtle tracking, island hopping, tennis, bird watching and snorkelling.
Current availability for this Autumn is:
30 Sept – 7 Oct 1 rod
21 – 28 Oct 9 rods
28 Oct – 4 Nov 2 rods
18 – 25 Nov 3 rods
2 – 9 Dec 6 rods
9 – 16 Dec 7 rods
16 – 23 Dec 2 rods
23 – 30 Dec 3 rods
If you would like to experience this island paradise for yourself then please contact Charlotte Chilcott or call our office on +44(0)1980 847389