Finally, the Seychelles is off the UK red list and we can travel back to the world's most prolific saltwater fishery! I get a little thrill running through me when I think of those huge expanses of Providence flats. I can practically smell the salt and I am not ashamed to admit the thought has been keeping me awake for the last 18 months. In my minds eye I see the streak of blue black as a big GT powers of a ray to intercept my fly, the waving of huge green paddles glinting in the sun as a her of bumpies grazes over the turtle grass, or the silent stealth of a big bonefish as its slides over the sand flats looking for a tasty morsel.
The demand for the Seychelles Atolls for the next three years is quite simply massive. It was an extremely popular hotspot before the pandemic with bookings already being taken into 2023 back then. Over the course of the last year and half numerous trips have been rolled over, and other spots have been filled by those from countries that could travel. Bottom line there are only a handful of rods left for the next 2 ½ years.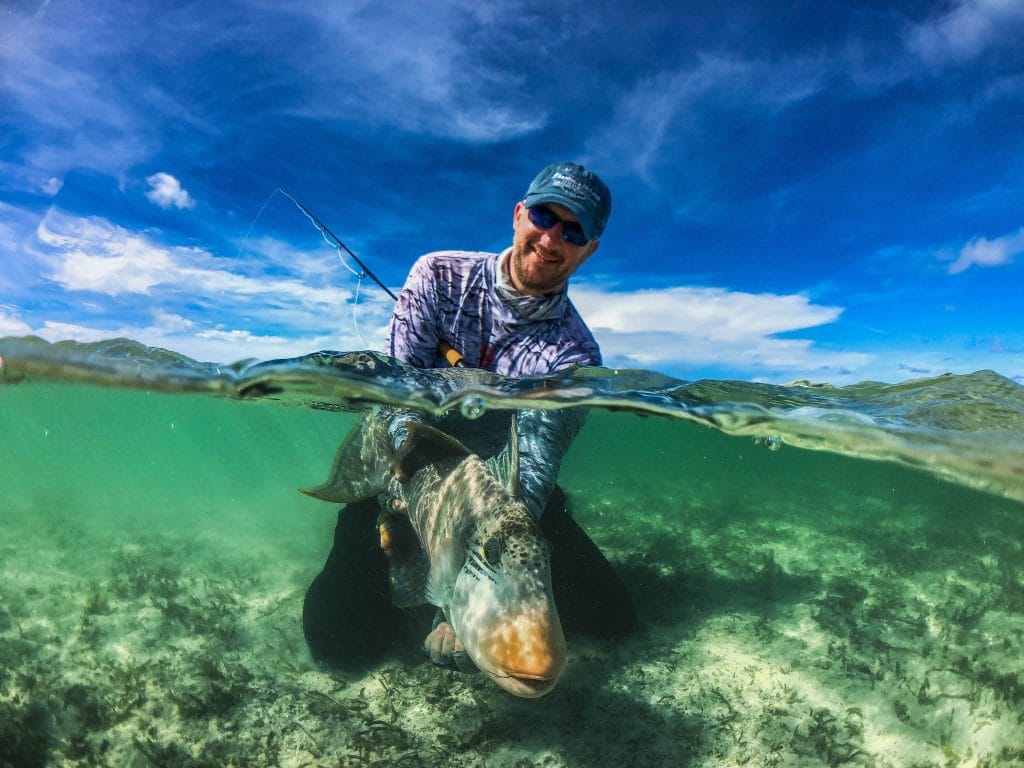 Providence atoll is a wild and remote place and the thought of barely and handful of people stepping foot on it in two years thrills me. It will be like wading a virgin atoll all over again and I suspect the fishing is going to be insane. If you feel like you really need to get away after everything we have been through, then this is place that will restore your soul.
The remaining availbility is:
26 Oct – 2 Nov 2021 – 3 rods
26 Oct – 2 Nov 2021 – 3 rods
5 – 11 April 2022 – 1 rod
18 – 25 Oct 2022 (FM10) – 3 rods
25 Oct – 1 Nov 2022 (NM25)- 4 rods
Tue 8 – Tue 15 Nov 2022 (FM8) 1 rod
Tue 6 Dec – Tue 13 Dec 2022 (FM8) 2 rods
For 2023:
24 – 31 October 2023 (FM 29) – 8 Rods
31 October – 7 November 2023 (FM29) – 12 rods
7 – 14 November 2023 (NM13) – 6 rods
21 – 28 November 2023 (FM27) – 12 rods
28 November – 5 December 2023 (FM27) – 12 rods
5 – 12 December 2023 (NM13) – 12 rods
The cost for 2021 is US$14,100 and the cost for 2022 is US$14,600. If you would like to take advantage of these last remaining spots then please contact Peter McLeod or call us on +44 1980 847389.