During a conversation the other day regarding the Seychelles fishery I was asked what makes it so special and which is my favourite. It was a tough question in all honesty, but after the fishing I have experiences there in the last 16 years it rates for me personally as one of the top fisheries in the world. Why? Pristine atolls, ecosystems that are home to a huge variety of species, massive populations of bonefish, giant travelly, triggerfish and milkfish, some of the most highly experienced and enthusiastic guides in the world and the chance to fish a true wilderness. Whats not to like?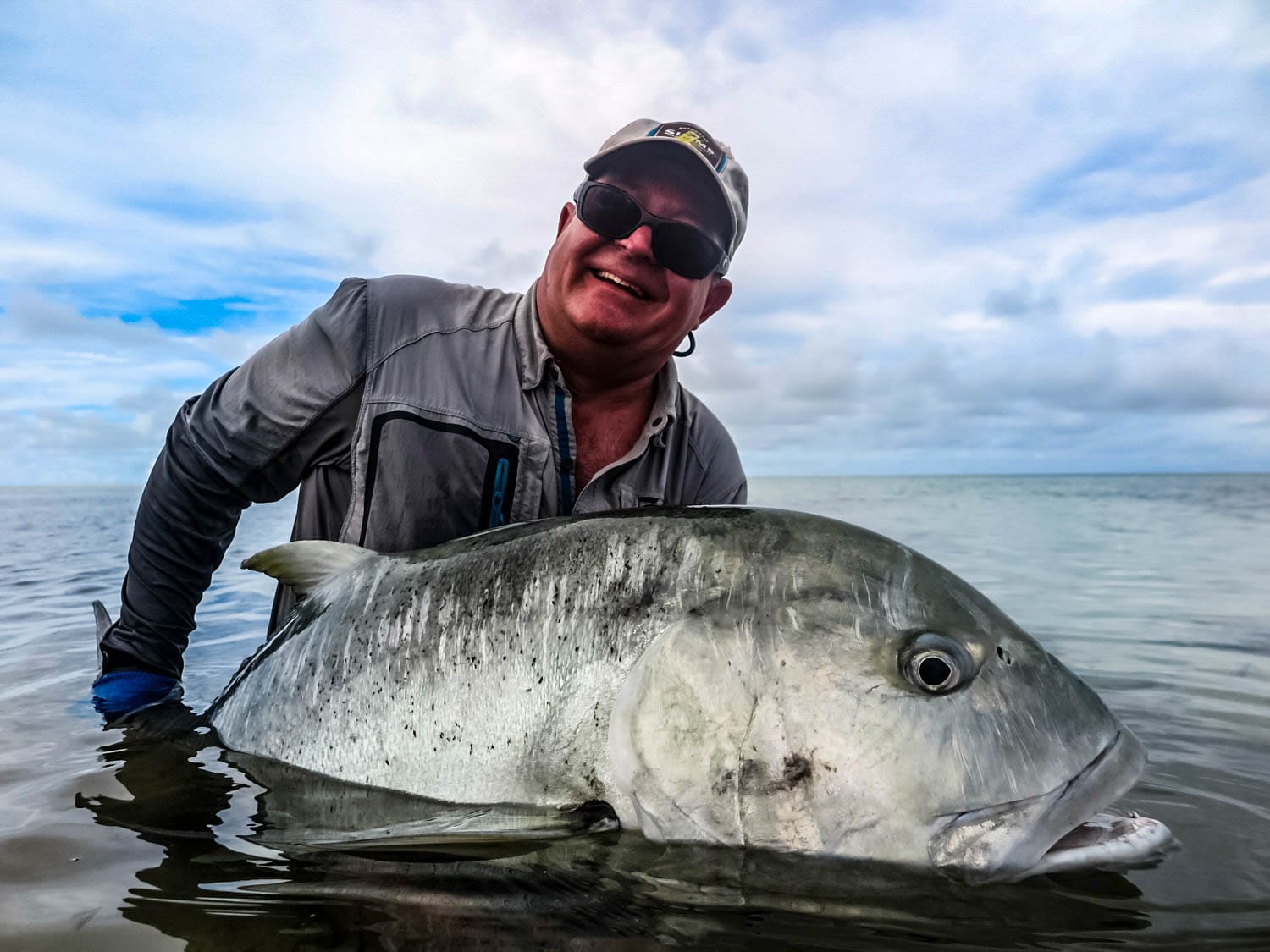 Of all the atolls I have fished down there currently Providence holds my attention. Still a mothership operation and out of communication I love the chance to fish a true saltwater wilderness, to wade flats which have potentially never had a human stand on them, and experience fishing of a calibre hard to find anywhere else. The atoll is the largest in the Seychelles (three times the size of Cosmoledo for example) and offers a unique opportunity to wade for miles on open turtle grass flats hunting giant trevally, bumphead parrotfish and pretty much every saltwater species you might wish to tangle with a fly rod.
Please have a look at the video below where I share my own thoughts on the fishery, species and opportunities:
Providence Atoll consists of two Islands, Providence North and Cerf Island. These are surrounded and separated by vast sandbanks, flats and channels offering adventurous anglers a hugely diverse array of fishing scenarios. The atoll is 55 km long and 14 km wide offering some 345 square km of fishing. You wont have a mobile signal, WI-FI, Facebook or Instagram. What you will find is camaraderie, serious fly fishing, stunning sunsets and everyday is an adventure. If you want to be part of that adventure then space is going fast well into 2020.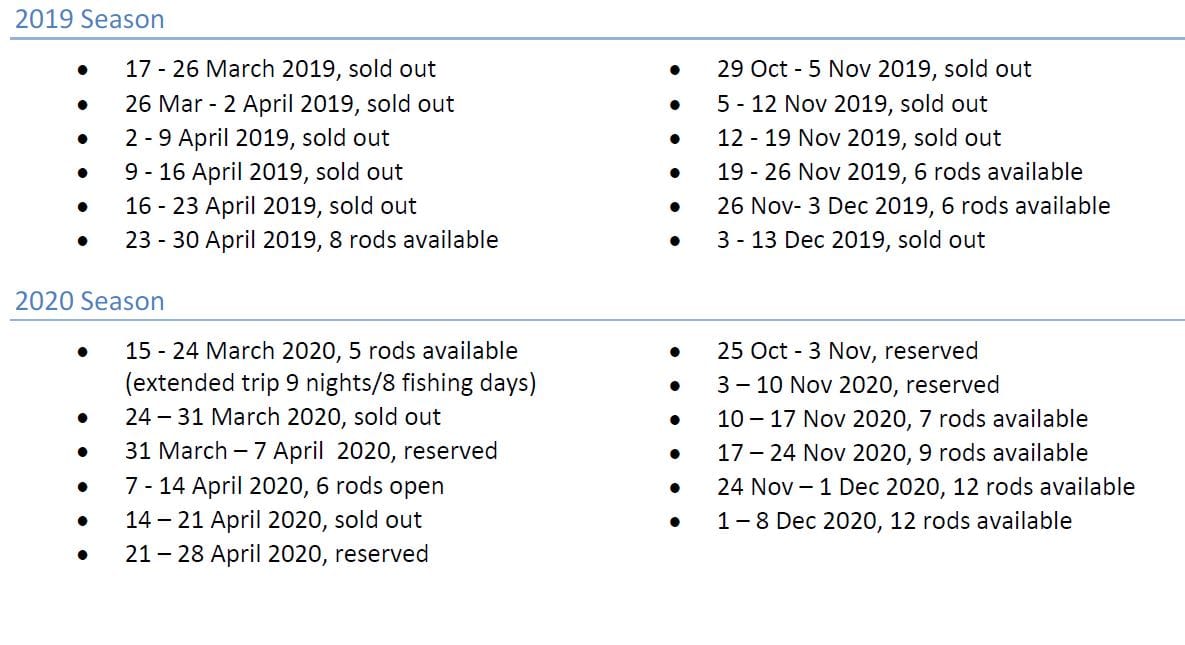 The cost is US$12,600 which is based from Mahe and Ex international flights.
If you would like to discuss this in detail or want to pursue giant trevally and numerous other species then please contact Peter or call on ++44 1980 847389. Alternatively click HERE if you would like me to contact you.