Peter McLeod has just returned from a hugely successful seventh trip to Providence Atoll, the largest and least explored of the islands in the Seychelles archipelago. Full report to follow soon, but the stats for this superb week included 97 GTs, 14 triggers, 20 bones – two of over 10lb – and 75 others.
Handy with a fishing rod, Pete's great with a camera too and Catch Magazine features some of his wonderful images of Providence in its latest edition. The stunning photographs really evoke what it's all about and certainly befit the phrase 'a picture is worth a thousand words'. Grab a coffee, click on the picture below and transport yourself to a veritable fishing paradise.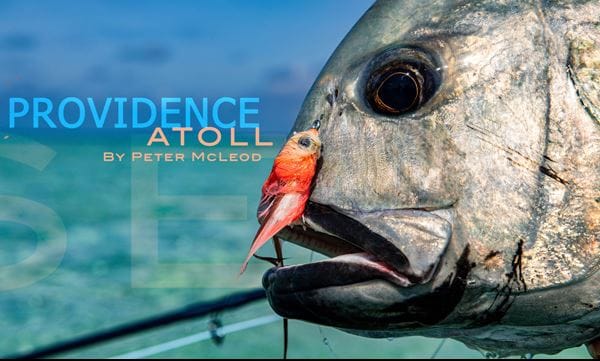 For further information on Providence fly fishing in the Seychelles please contact Peter McLeod or call us on +44 1980 847389.