As Mayas Dugong starts her journey from Mahé down to Farquhar and then on to Providence we can't wait to see what happens this season. Of all the atolls in the Indian Ocean, Providence is perhaps the most exciting as we explore the unknown. At over 140 km² Providence is the largest of all the atolls we fish offering huge adventure to those that wade her flats. There are two small land masses at either end, North Island and Cerf Island in the south. It is not possible to see one from the other which will give you an inkling of how big an area we have to fish. Between the two is a piscatorial playground of massive open sand and turtle grass flats intersected by channels creating GT highways; the perfect hunting ground for marauding GTs.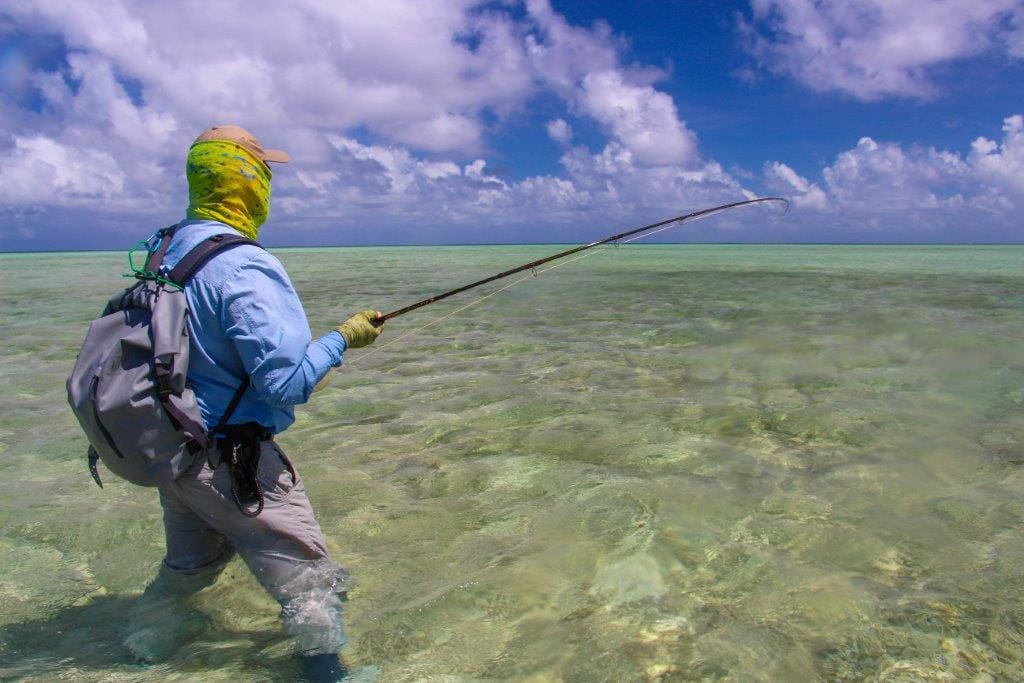 Providence is very different in nature to many of the other fossilised coral atolls and is altogether an easier environment for hunt fish on foot. Wading is considerably easier than balancing on the vicious coral precipices of Cosmoledo or Astove and GTs can be found riding the surf over white sand as opposed to gnarly coral. I found on my trip in April this year that we spent most of our time looking for GTs hanging over rays on the open turtle grass flats rather than searching the surf line which made for some very exciting fishing.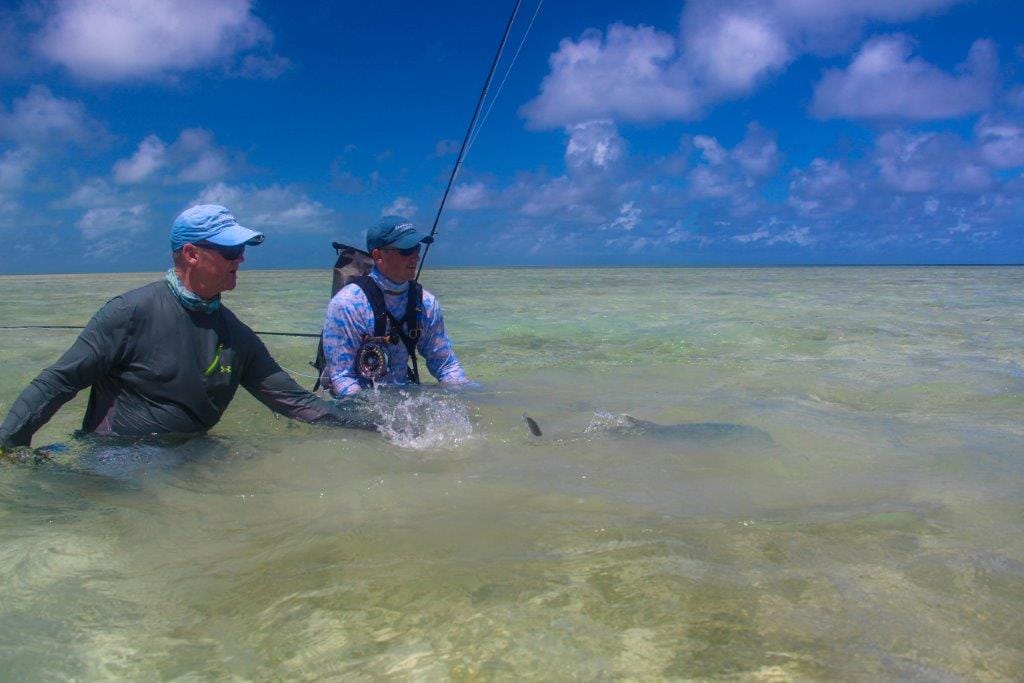 Here when you see a ray it still often had a GT hanging over it like a body guard, feeding intently on the baitfish spooked by the rays feeding and there were a lot of them. This is testament entirely the virginal nature of these flats and lack of pressure they have received. Although the north island and south island along with much of the west coast has been relatively well explored from the early days of fishing there before the closure, the central lagoon system and parts of the east coast remain barely touched with many more secrets to unlock.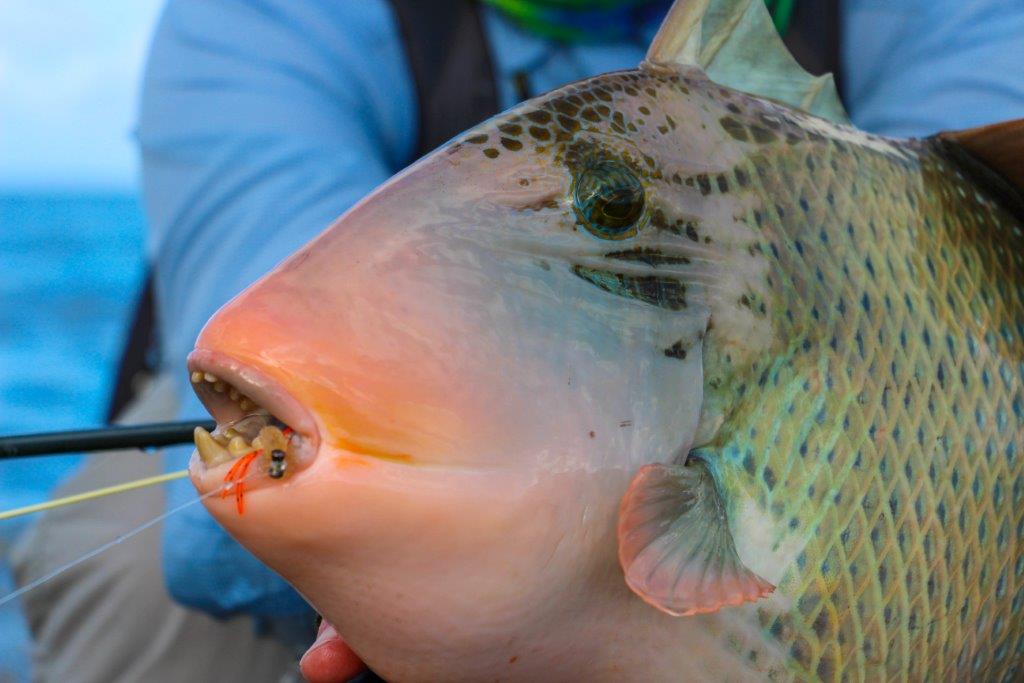 Aside from the abundant GTs found on the atoll there are also good numbers of other species. More akin to Farquhar in nature with the flats are home to good populations of bonefish, triggerfish, milkfish and also the much sought after bumphead parrotfish. We also saw the largest concentration of permit I have ever been fortunate to witness with a school of some 150 tailing around us. I am certainly not saying they are there all the time but it is encouraging to know they are there in those numbers. The bluewater fishing has also proved to be spectacular offering further opportunities at perhaps less favourable stages of the tide.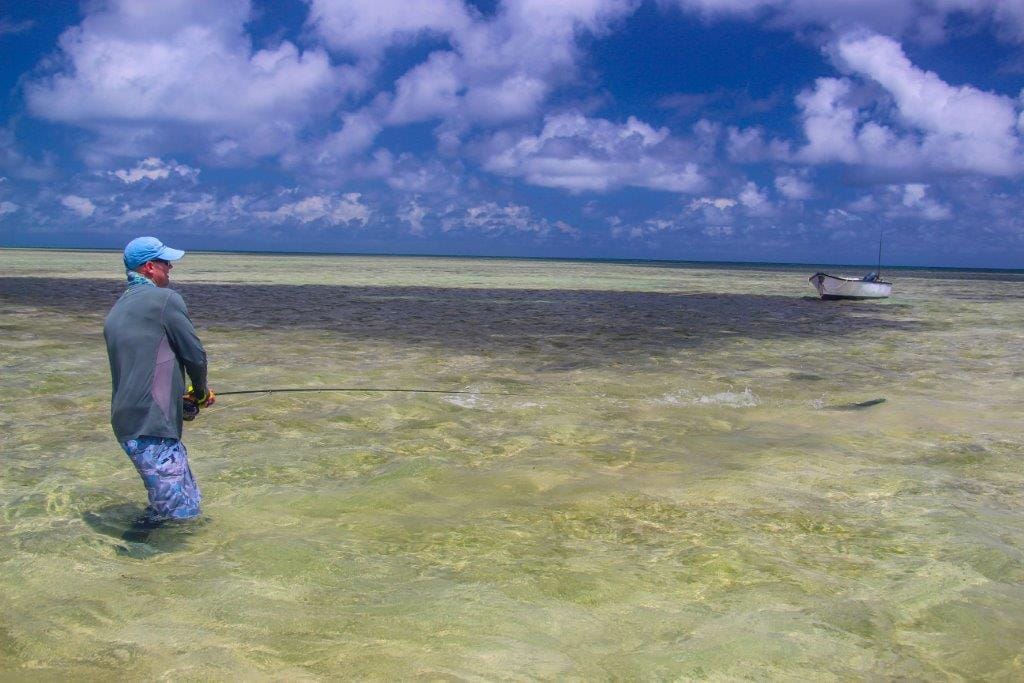 If you would be interested in joining one of the groups in the next big adventure in the Indian Ocean then please have a look below for the remaining availability for next season. I will be returning for an extended eight day trip in March next year which I have one rod remaining. I can't wait and am already counting the days to walk once more on those flats. Cost this season is US$12,000 and the extended trips are US$14,500.
PROVIDENCE, SEYCHELLES
1 – 8 Nov 2016 (1 rod open)
8 – 15 Nov 2016 (1 rod open)
19 – 28 March 2017 (Peter's hosted week extended 8 day trip – 1 rod open)
28 Mar – 4 April 2017 (12 rods open)
4 – 11 April 2017 (12 rods open)
11 – 21 April 2017 (Extended Trip – 6 rods open)
If you would like discuss Providence or receive further information, please contact  Peter McLeod. Alternatively, to discuss the atolls and for more information, please contact us on +44(0)1980 847389.