How does escaping to the Seychelles sound? Getting away from the encroaching gloom of winter, wading the flats, eyes peeled for movement.
In these days of ever changing travel requirements, we know that just because you can travel, its not always practical to do so but with UK citizens being allowed into Seychelles from 1st October there is hope on the horizon for some winter sun. With its sandy beaches, beautiful waters and outstanding fishing, Seychelles is an ideal holiday destination – take the family, enjoy a break away together and
Although quarantine on arrival for five days is required, that can be spent in one of many hotels on Mahe, Praslin and La Digue and crucially, for those wanting to travel to the outer islands, Alphonse Island is one on which you can quarantine.
If you would like to discuss how travelling to Seychelles can work for you, please contact us or give us a ring on 01980 847389.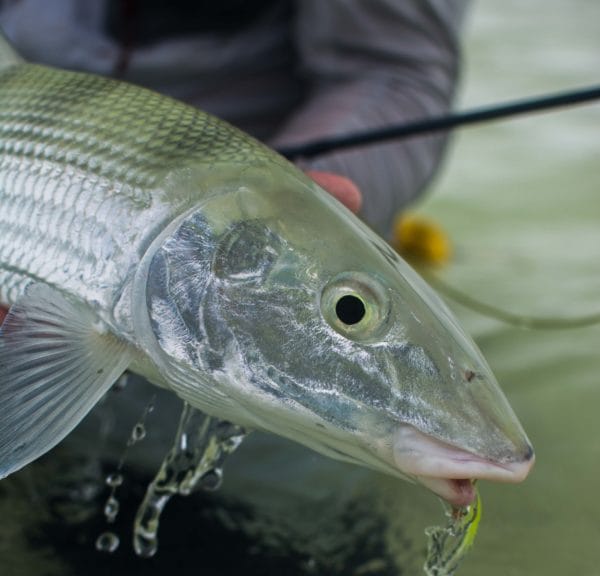 Air travel restrictions were eased in Seychelles on 1st June 2020 and the country has been allowing entry to the citizens of a very limited list of countries which is available HERE. If your country of origin is on the list, you are free to travel with Seychelles on arrival.
You can keep up to date with the Seychelles current position on Covid-19 HERE.
At the time of writing, the UK FCO advice on travel to Seychelles has not changed – they still advise against all but essential travel. Should you choose to travel to Seychelles while the FCO advice is still in place you must ensure that you have effective travel insurance in place.
If you are returning to Scotland, Wales or Northern Ireland, you do not need to quarantine on return as Seychelles is on the exemption list for all three countries.
If you are returning to England, you will need to quarantine for 14 days as the Seychelles are not on the FCO travel corridor list for England.

Entry requirements
If you are eligible for entry to Seychelles, you must provide proof of a negative COVID-19 test performed within the 48 hours prior to boarding your flight. You will not be allowed to board your flight if you cannot provide proof of a negative test.
All passengers must submit to the Public Health Authority an entry form and proof of a negative COVID-19 PCR test prior to boarding the flight to Seychelles. Covid-19 submission form is available HERE. This must be submitted to [email protected]. All forms are available through www.health.gov.sc.
If you are arriving from the United Kingdom, France, Germany, Italy, Switzerland, Austria and the UAE you are required to stay in quarantine for five days on arrival. Throughout that period you will have to remain on the premises of your hotel (a list of hotels approved for quarantine will be in force). On the 5th day, you will be subject to a further PCR test and subject to that being negative, you can continue with your arrangements. The test will be free of charge.
If the test results are positive, the visitor in question will be required to stay in a designated stay-safe hotel until cleared by the Seychelles Public Health Authority.
ALL visitors to Seychelles must have comprehensive travel insurance that covers them for Covid-19 related disruption, specifically to cover medical costs, quarantine costs, medical repatriation.
You are required to produce vouchers and itineraries reflecting the entire duration of your stay in Seychelles.
More information about the Seychelles and Covid-19 within the Seychelles is available on-line HERE on the TravelHealthPro website.
Screening on arrival
All passengers will be temperature checked at all ports of arrival. If symptoms of COVID-19 are found to be present, tests will be conducted. Those found to be positive will be quarantined and re-checked. There is a health screening and isolation room in the arrivals lounge.
During your stay
Face masks are to be worn on leaving the aircraft and until you arrive at your final destination. When travelling around Seychelles, face masks are required for land transfers, internal flights and ferry transfers. Visitors to Seychelles are not allowed to use local buses. You are required to have with you sufficient face masks and hand sanitiser for the duration of your time in Seychelles as these are not always readily available in Seychelles.
Departure requirements
Requirements vary according to airline so please ensure that you are familiar with the requirements that apply to your flights as you may be required to provide a negative PCR test done no more than 48 hours prior to travelling. The requirement for a PCR test prior to boarding may affect your itinerary in Seychelles as you will need to arrange for your test 72 hours prior to departure with the test being done no more than 48 hours prior to departure. You will need to allow time for the test results so it is recommended that you allow an additional two or three nights before you are due to fly home. This is particularly important if your visit is to the outer islands.
The full list of countries to which UK citizens can travel to is available HERE.
We will continue to update and expand on the the above list as the situation changes. For more information please contact Peter McLeod or Charlotte Chilcott or call our office on +44(0)1980 847389.
Travelling after leaving the EU (as Covid-19 allows)
The UK has left the European Union. The rules on travel to EU countries will stay the same until 31 December 2020 while the UK and EU negotiate additional arrangements. From 1st January 2021, travel requirements to the EU, Switzerland, Norway, Iceland or Liechtenstein will change and you can sign up to receive Government updates HERE.
Using your passport
If your passport is burgundy, or has "European Union" on the cover, you can continue to use it until it expires. If you need to renew your passport, allow a minimum of 6 weeks if you are applying online – longer if you apply by post.
Travel Insurance
Before you travel, please check that any existing travel insurance policies will cover you for Covid-19 related issues either by endorsement or the reissue of the policy including this new cover. Specifically cancellation prior to travel because you have contracted Covid-19 or should you have to cancel and self-isolate because you have been in contact with someone who has contracted Covid-19. The policy should include cover for Covid-19 related medical costs whilst abroad and Covid-19 related quarantine costs whilst aboard.
Returning to the UK
All travellers, regardless of whether you are travelling from a country or territory where you do not have to self-isolate, must complete the online form available HERE.
You cannot submit the form until 48 hours before you are due to arrive in the UK.
Each person travelling must complete a separate form unless you are travelling with someone under 18 years of age but only if you are travelling together, will holiday together and return to the same UK address.
The form must be completed online – do not print it out and fill it in by hand. You will receive a confirmation email once the form has been submitted. When you arrive at the UK border you will need to show either:
a printed copy of the document attached to your confirmation email
the document attached to the confirmation email on your phone
Why do you have to do this?
Border Force officers will use the QR code at the top of the document to check you have completed the form successfully. The government will use the information you give to contact you if you or someone you've travelled with develops coronavirus (COVID-19) symptoms. If you need to self-isolate for the first 14 days after you arrive in the UK, the government will also use the information to check that you're self-isolating.
You may be fined up to £100 if you refuse to provide your contact details, or more if you break this rule more than once. You also may not be allowed to enter the UK (unless you are either British or a UK resident). The full UK Government advice on providing your details is available HERE.