An exciting new 2016/2017 season at Astove Atoll is almost here. Final preparations are in place for what is set to be a better season than ever before. 
The rugged, secluded and remarkably remote setting and surroundings of Astove make it the perfect destination for anglers seeking adventure with a unique, wild and totally isolated fishing experience. The Coral Lodge caters to only six clients per w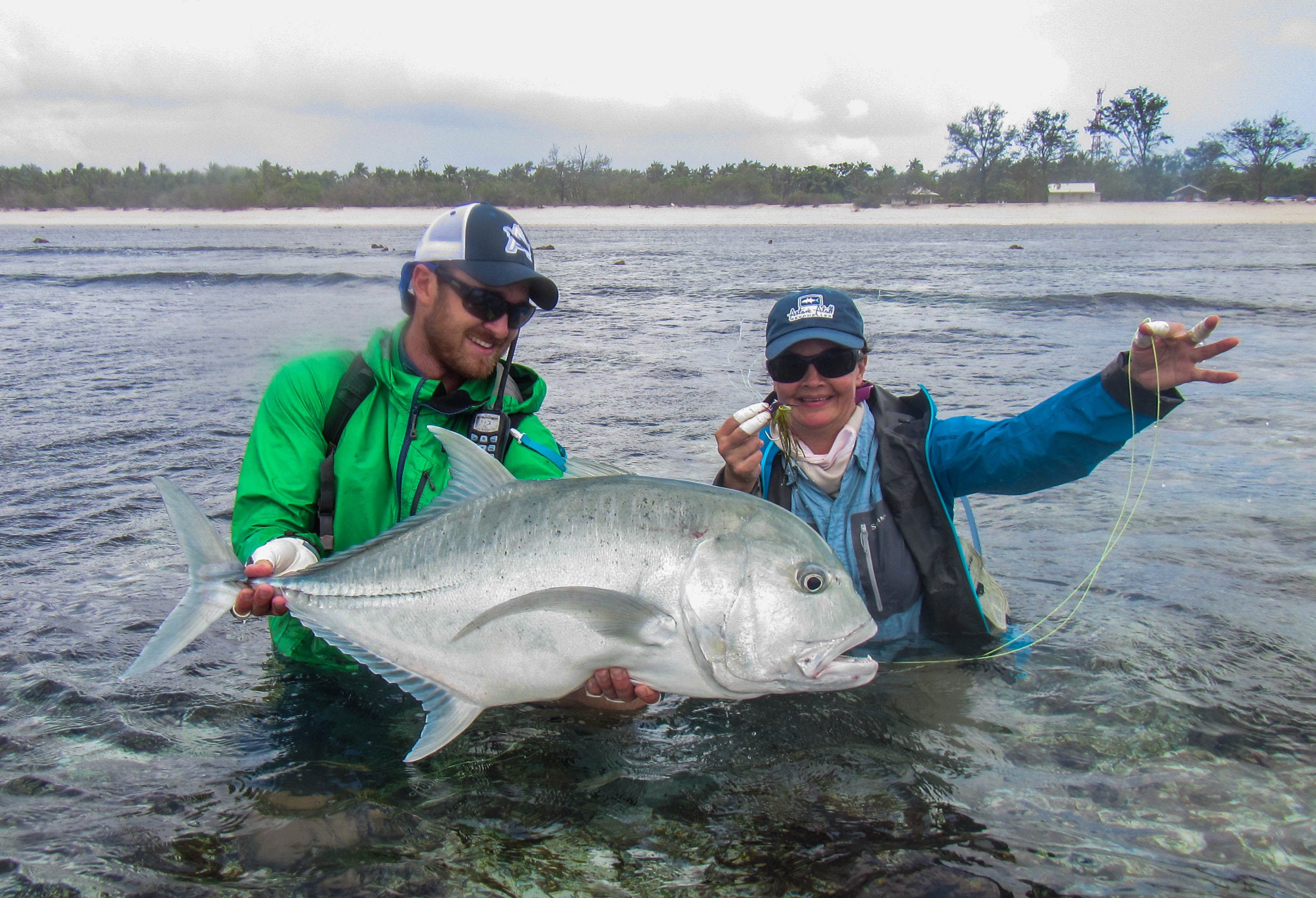 eek making for an exclusively private experience.
A 12 week season guarantees a rare privilege to gaze into a world that has changed very little in the years that have passed. It's a fantastic fishery that allows anglers an opportunity to catch bonefish, giant trevally, triggerfish, milkfish, permit, grouper, barracuda, tuna, wahoo and a multitude of other species. The magical shallows white lagoon is a must for anglers in search of catching trophy bonefish up to 9lb. Astove is most well known to be the destination where you have a chance at catching a monstrous GT while wading the flats. This past season was no exception with anglers on average landing six GT's per angler per week and the magical one-meter mark being broken on numerous occasions with the biggest GT of the season taped at 132cm's. The margin for error on a fish over 100 cm's is so slight and the need for luck so significant that stories of lost lines, broken rods and lengthy tug-of-wars were a common occurrence.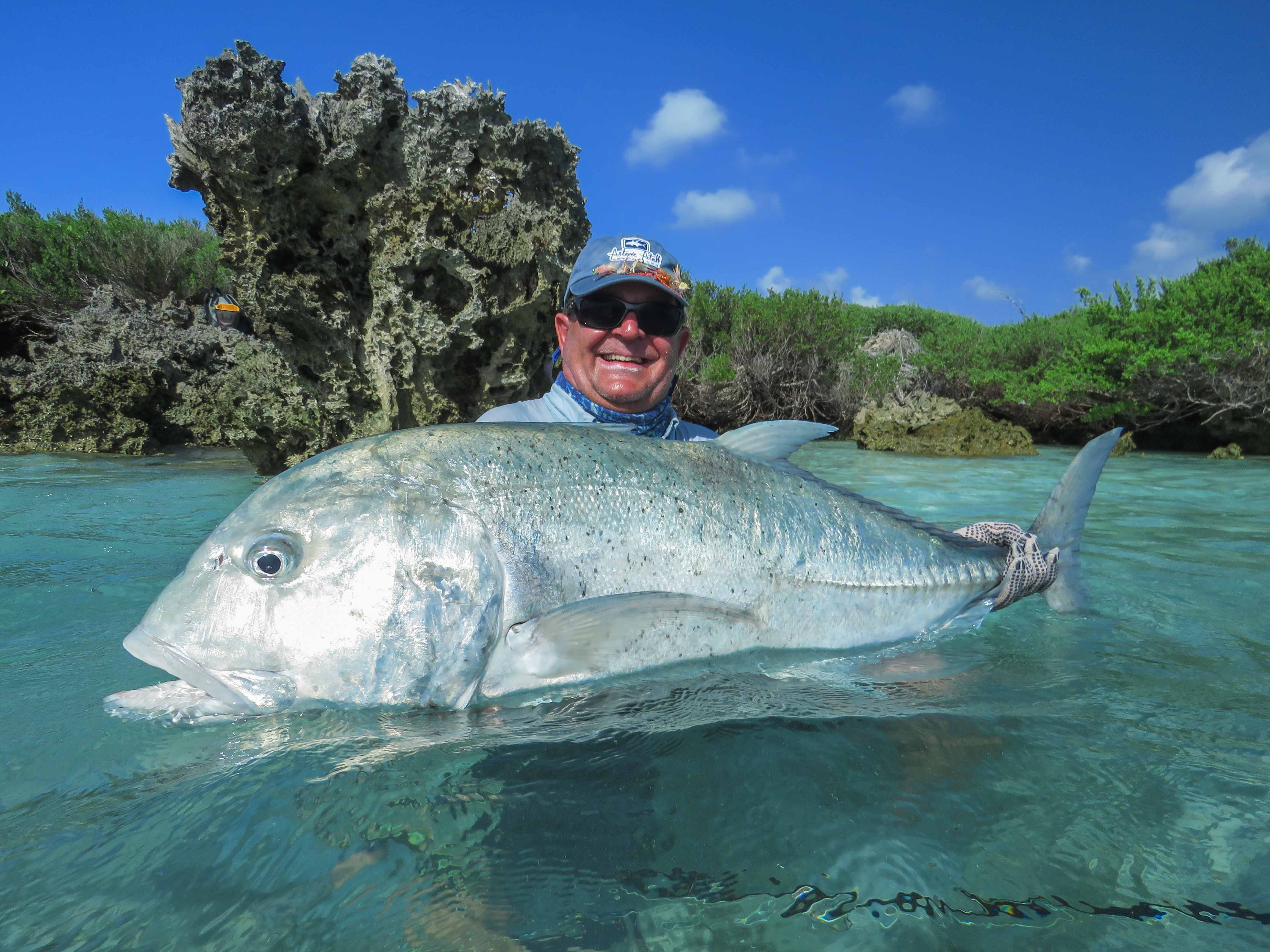 Astove is a wondrous place and the majority of anglers returning from the island this season have remarked not just on the great fly fishing but also on the incredible rugged and wild landscape complete with it's amazing variety of marine life. The Astove Wall, commonly known as "The Great Drop Off" is described as gazing down into the Grand Canyon – It consists of the large flats and reef dropping a vertical 90 degrees, from ankle deep water to over a kilometre deep.
If you would like details for available dates, please contact Charlotte Chilcott or call our office on +44(0)1980 847389. Our web pages are easily accessibly through the following links for Alphonse Island, Astove Atoll and Cosmoledo Atoll.
The team doesn't have to venture far from shore to experience crazy bluewater action as shown in the recently released short clip by Yeti called COSMO.