One of our friends Will Shropshire has written a stunning novel "Silver Ghosts", a delightful tale of a boy who discovers salmon fishing. All the proceeds are going to a portfolio of charities including Salmon & Trout Conservation, The Atlantic Salmon Trust and The River Dee Trust.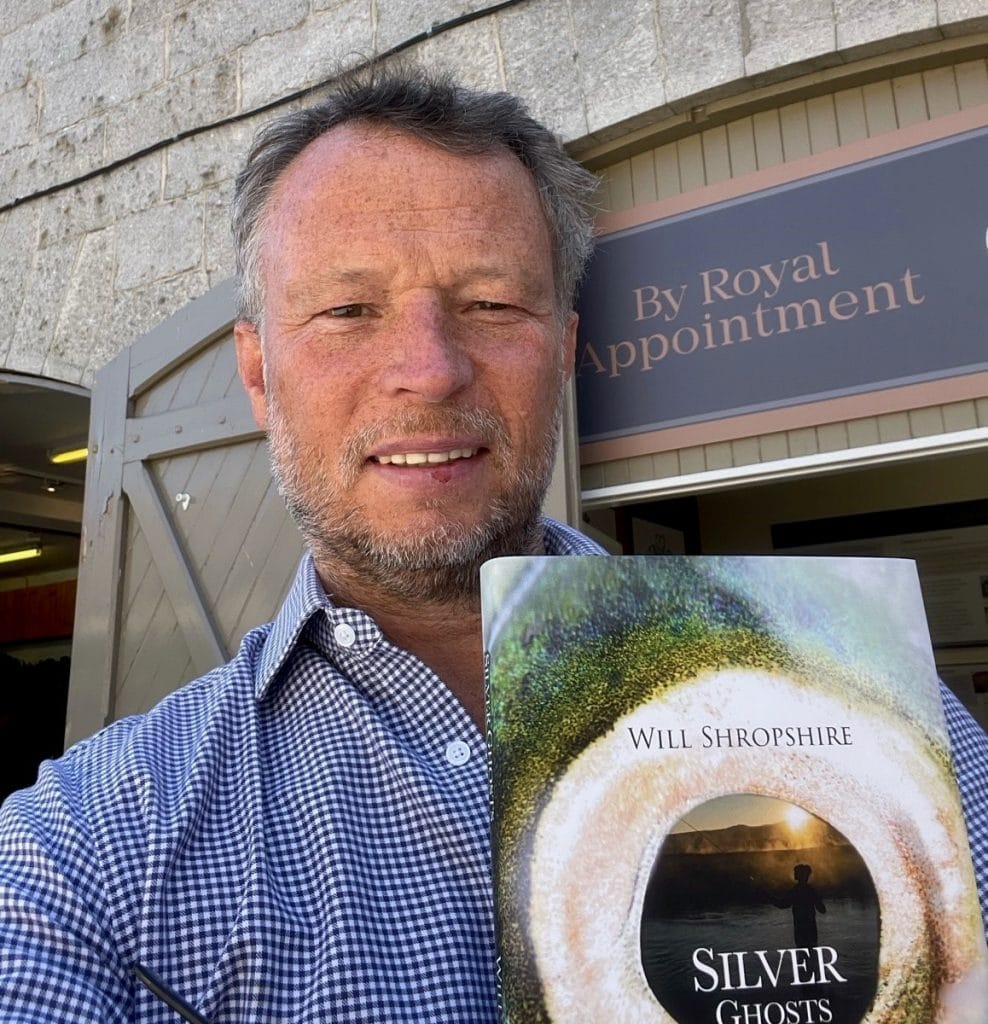 Life is confusing for Aberdeen teenager Callum Anderson as he drifts through the lockdown summer of 2020. With exams cancelled and activities restricted, the aimless days and late, drunken nights all merge. When Callum's behaviour puts the family dog at risk, his mother compels him to do something more productive with his time, forcing him to join a fly-fishing course on the banks of the beautiful river Dee. Callum is soon absorbed by a new passion and finds himself drawn to someone he unexpectedly meets there. Igniting a bond with his grandfather in their pursuit of the king of fish, he discovers how life is connected and how a legacy can live on.
"Will has woven an intricate & wonderfully engaging story here.
Silver ghosts seamlessly manages to marry the addictive and dynamic world of fly fishing, with the hope & despair that the Atlantic salmon species faces. And Both stories are tackled with equal and electrifying urgency. Highly recommend!"
– James Murray, actor and activist angler
To buy the book please click HERE.