The fly fishing in Slovenia is an incredible experience with great versatility in terms of locations, species and even times of years. Much like our own fishing in the UK, it is possible to fish all year round if one wants to target different species, and is willing to wrap up warm in the winter!
Spring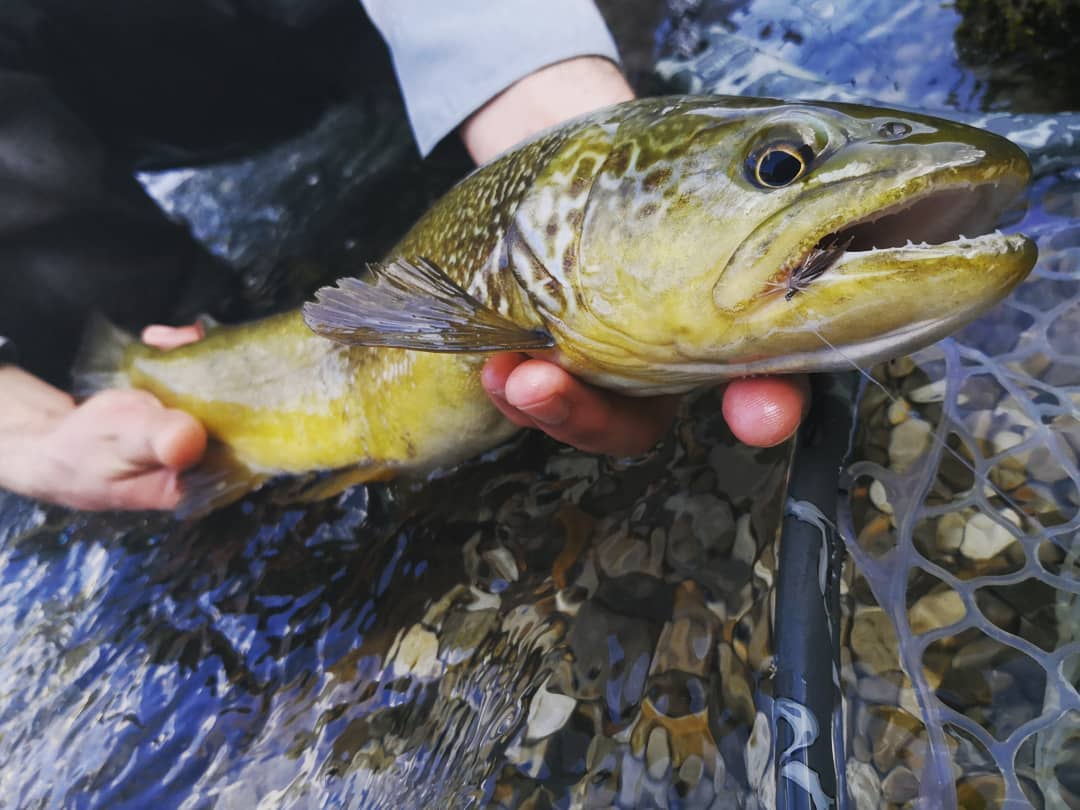 In early spring comes the thaw, some rivers may have snowmelt so we fish the tributaries which are equally beautiful and provide very good fishing. April can be a very rainy month, and the rain can result in too high a water level but our experienced guide team always have great fishing that they can access. The different rivers in the system have two to three days delay from the main flow, and at such times, we fish these, returning to the main rivers when the level has settled. Fishing with nymphs is the mainstay at this time but if the weather is sunny, you will be fishing the dry flies during the daytime.
Summer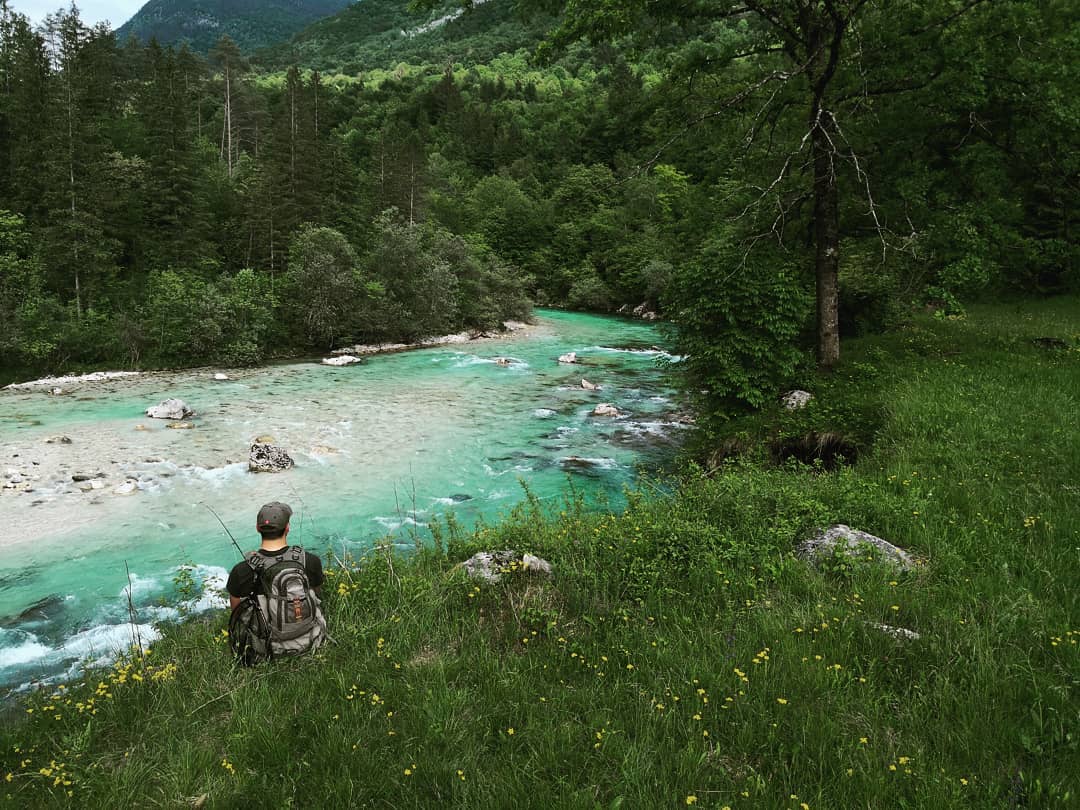 During the summer (July, August) the fishing can be excellent. The temperature can be hot on some rivers, but conditions come into their own on little secret creeks and tributaries where there is more cover, it is cooler, and the fishing is sensational. In summer there are no concerns about snowmelt or high water levels. If the days are sunny and hot, the evening hatches are not to be missed.
Autumn
Autumn (September, October and November) is the time when all the Salmonid family starts to feed more intensively, preparing for long winter when there will be few, if any, insects hatching. The scenery changes dramatically, with the leaves turning from green to their brilliant red, gold and brown autumn colours. Days become shorter with usually no evening hatches such as we enjoy in the summer, but if the sun comes out, which it often does, you will catch fish on the dry fly during the daytime.
Winter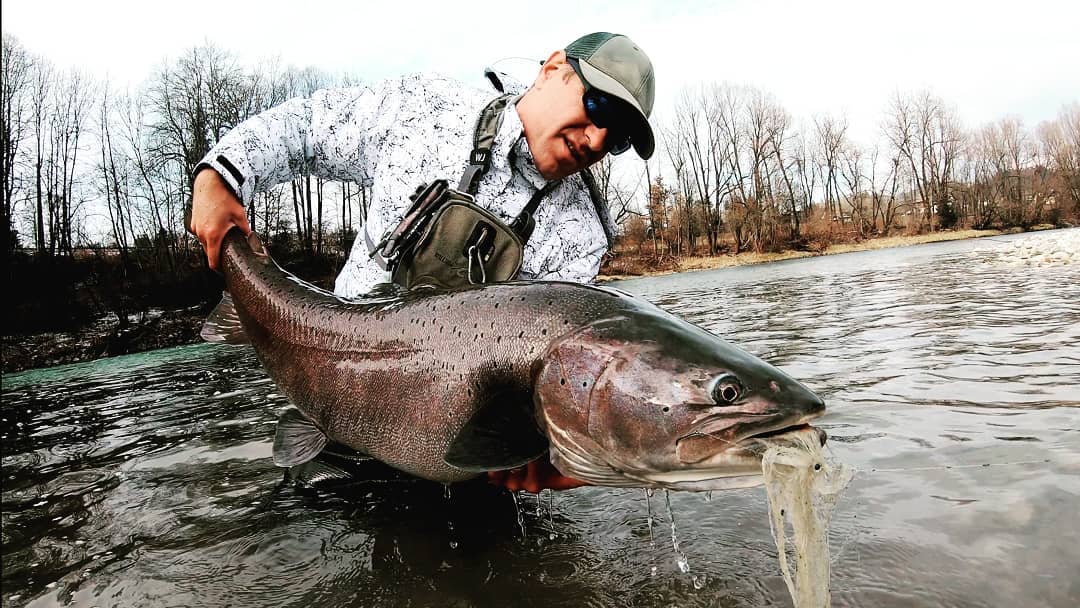 Winter time is the special season reserved for Danube salmon. For years this fish has been widely targeted on spinning tackle in Slovenia, but our team of guides have perfected the art of fly fishing for them. These "huchen" are an elusive quarry, but it is full reward when you land your first 40 inch land locked salmon. Aside from fishing, the Slovenian winter can offer a lot of other sporting activities, such as skiing, tobogganing or sledding downhill from mountain huts, by day or night. Our guides are experts at all these things, and licensed to provide these activities.
For more information about fly fishing in Slovenia please contact Alex Jardine or call +44(0)1980 847389.