Makhangoa Community Camp in Lesotho is the result of a long held dream of Keith Clover and Rob Scott of Tourette Fishing so please sit back and enjoy Keith Clover's article about this very unique collaboration between a group of fly fishermen and a very remote community.
The Kingdom of Lesotho, a country completely surrounded by South Africa, is a land of extreme beauty and ruggedness. A mountainous kingdom with hot summers and frigid winters, the land scarred and scoured by opposing 3000m peaks and tumbling mountains streams gorging deep valleys into the landscape. 
With an average altitude of over 2000m above sea level, this small country (just over 11,720 sq miles) has a population of just over two million people. With its high altitude, good rains and 1000's of miles of pristine mountain rivers, Lesotho also boasts some of the best fly fishing in the Southern Hemisphere. With subsistence farming in this harsh environment being the staple for many people, and 40% of the population living under the international poverty line (surviving on less than $1.25 per day), harnessing the power of fly fishing to stimulate local economy, and conserve the pristine environment in Lesotho's most remote and poor communities has been a passion of ours for the past decade.  This has culminated in the Makhangoa Community Camp – a one of a kind fly fishing community partnership, offering fly fishermen and women from around the globe access to a world class guided fly fishing experience in the heart of the Lesotho mountains.
Fly fishing and the Community
By definition and default, pristine fly fishing opportunities in Lesotho (and around the globe for that matter) often go hand in hand with remote locations, sensitive ecosystems, and extremely poor rural communities. This scenario presents a myriad of socio-economic conundrums on one hand, or an opportunity to make a real difference to the lives of these communities and the natural resources they have been blessed with, on the other.
So, just how does a fly fishing lodge in the middle of Lesotho, tick the boxes required, to make these sweeping changes to community and environment?  Well, it is simple really – by allowing fly fishermen to do what they love most, fly fish!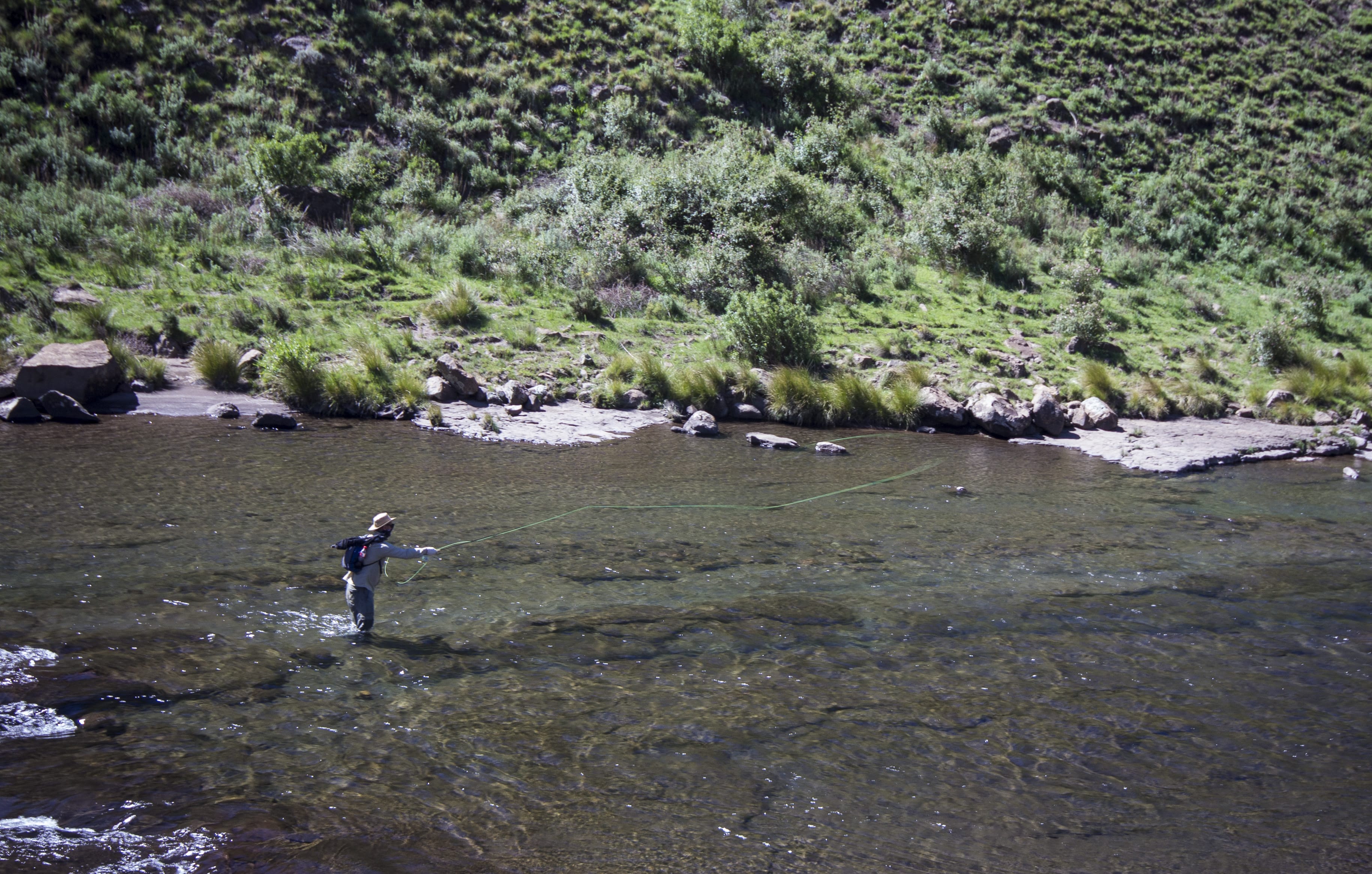 The Makhangoa Community Camp was built with one thing in mind. Bring the world class fly fishing in Lesotho to the attention of the world, while delivering much needed social, economic, and environmental benefits to the Makhangoa Community. The latter, achieved through a range of beneficiation projects and partnerships with the community, a few of which are summarized below.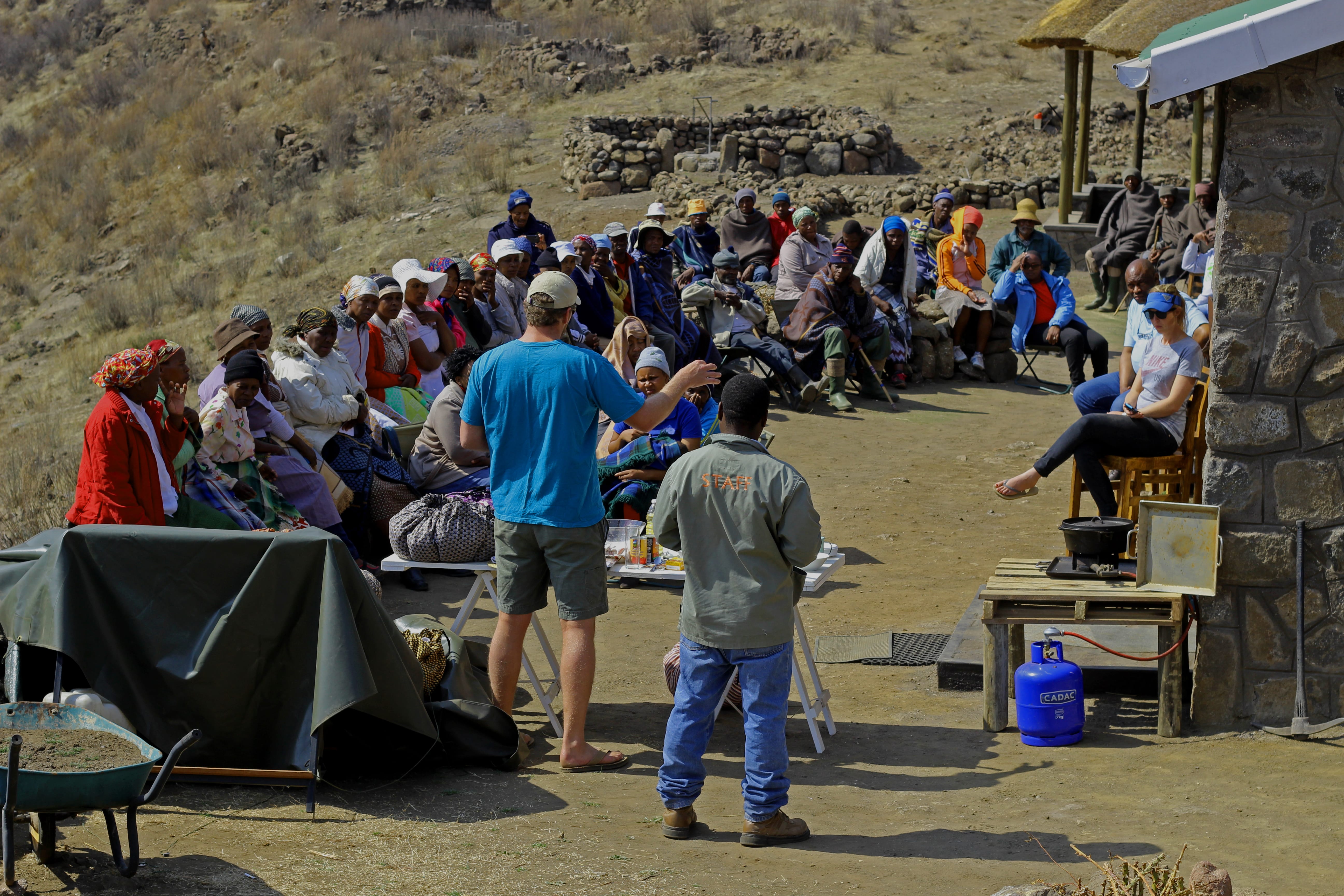 -All building of the lodge has been done with local tradesmen and labour. At no point in the process has any external labour been used. Unskilled labour have been mentored by skilled elders, contributing to skills development that would have been impossible before.
-The Makhangoa Community Camp is built with local materials. All collected and harvested responsibly and sustainably.
-Job creation has been achieved by training camp managers and staff, tour guides and River Rangers. The River Ranges project educates young adults as to the importance of fishery management (catch and release protocols, beat management, fishery laws) and conservation and how when implemented properly,  these aspects ensure a sustainable future for the project.
-Sustainable cooking methods have been introduced, with far reaching benefits on numerous levels (read all about this HERE).
-Daily community levies and fishing licenses, compulsory for all visitors to the camp are used to fund beneficiation projects which include: water delivery to the village, foot bridges over the river to help children get to school in high water periods, stationary drives for the local school, and vegetable growing projects which allows village members the opportunity to sell excess produce they grow to the camp and surrounding villages.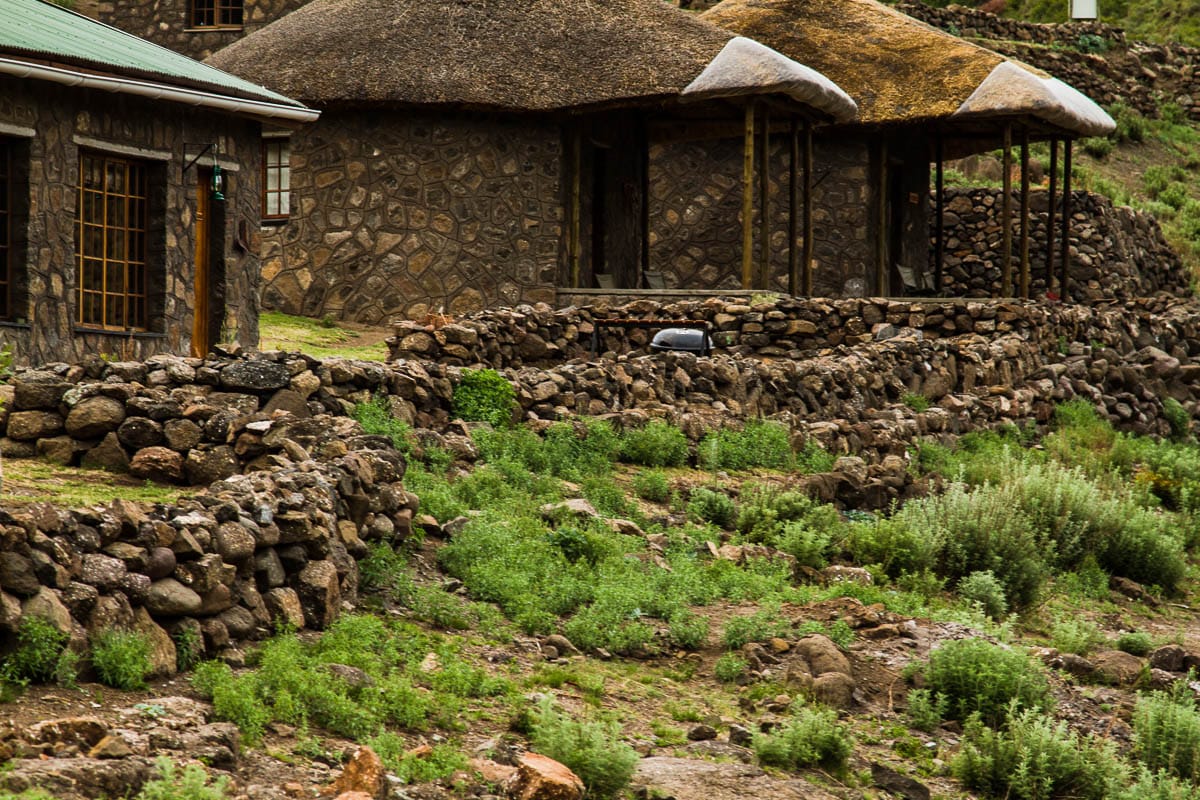 Lip service without a product….so what about the fishing?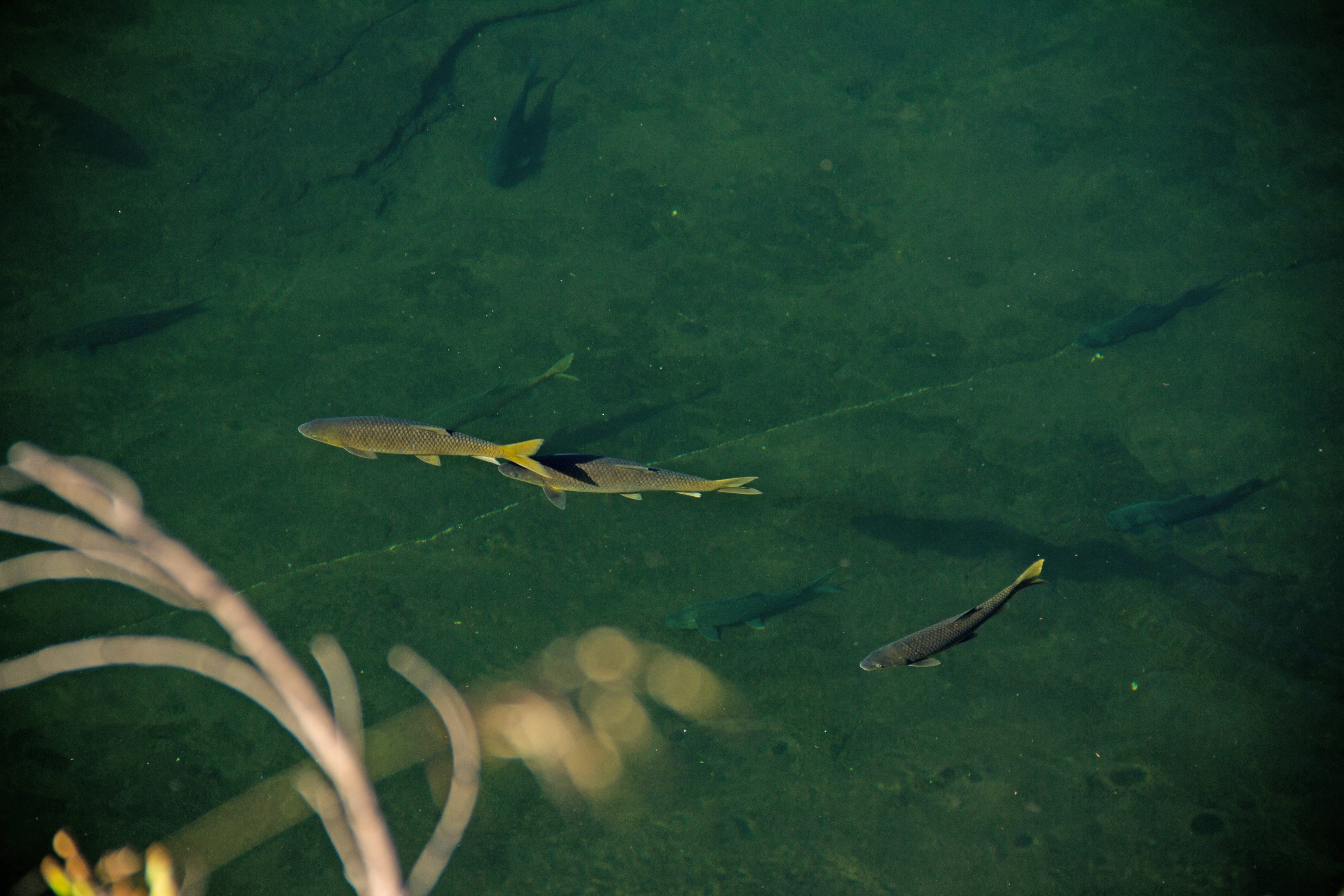 We can put all these plans on paper, build a fly fishing lodge, staff it, train a guides team, empower a community, and promise all the benefits in the world…..but without a product and visiting fly fishermen there is nothing at all. Fortunately, the Makhangoa delivers in bucket loads. From when we first began leading back country fly fishing pony treks in Lesotho in 2007, we have been passionate about the potential of setting up a world class community based fly fishing lodge. But with 1000 miles of river crisscrossing, this mountainous country and very few drivable roads (even with a 4×4), the task to find the 'perfect' spot has been one of glorious exploration.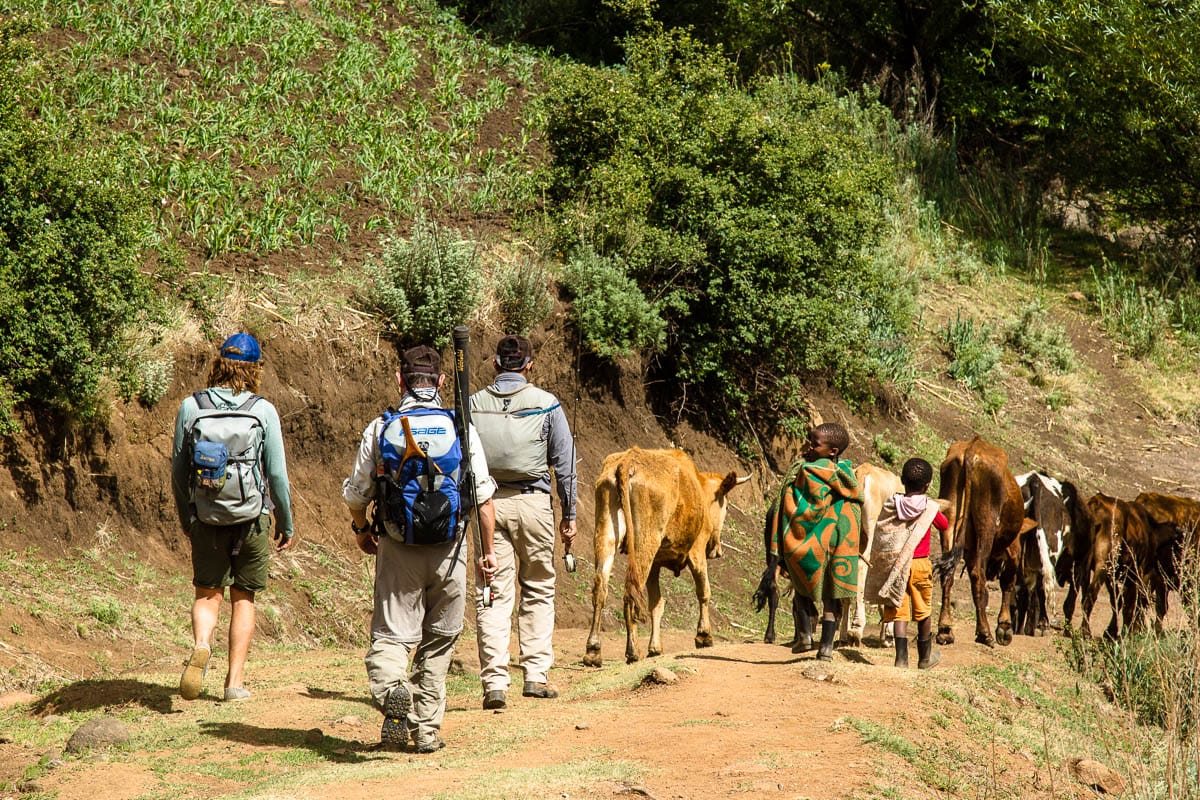 Although there have been many sites and fisheries that have come close, it was the Makhangoa area that pushed all the right buttons, and the project began to take shape in late 2012. The river is home to a healthy population of wild rainbow trout that make the lower to mid beats their home. Depending on the season, these fish are taken sight fishing size 20 mayflies to single sighted fish sipping off the surface on one end of the spectrum, or after the yellowfish spawn, swinging 4 inch bait fish patterns to trophy trout which are locked into baitfish fry on the other end. Over the course of the 2015 season, numerous fish broke the magical 10lbs mark, with the largest estimated at staggering 20lbs.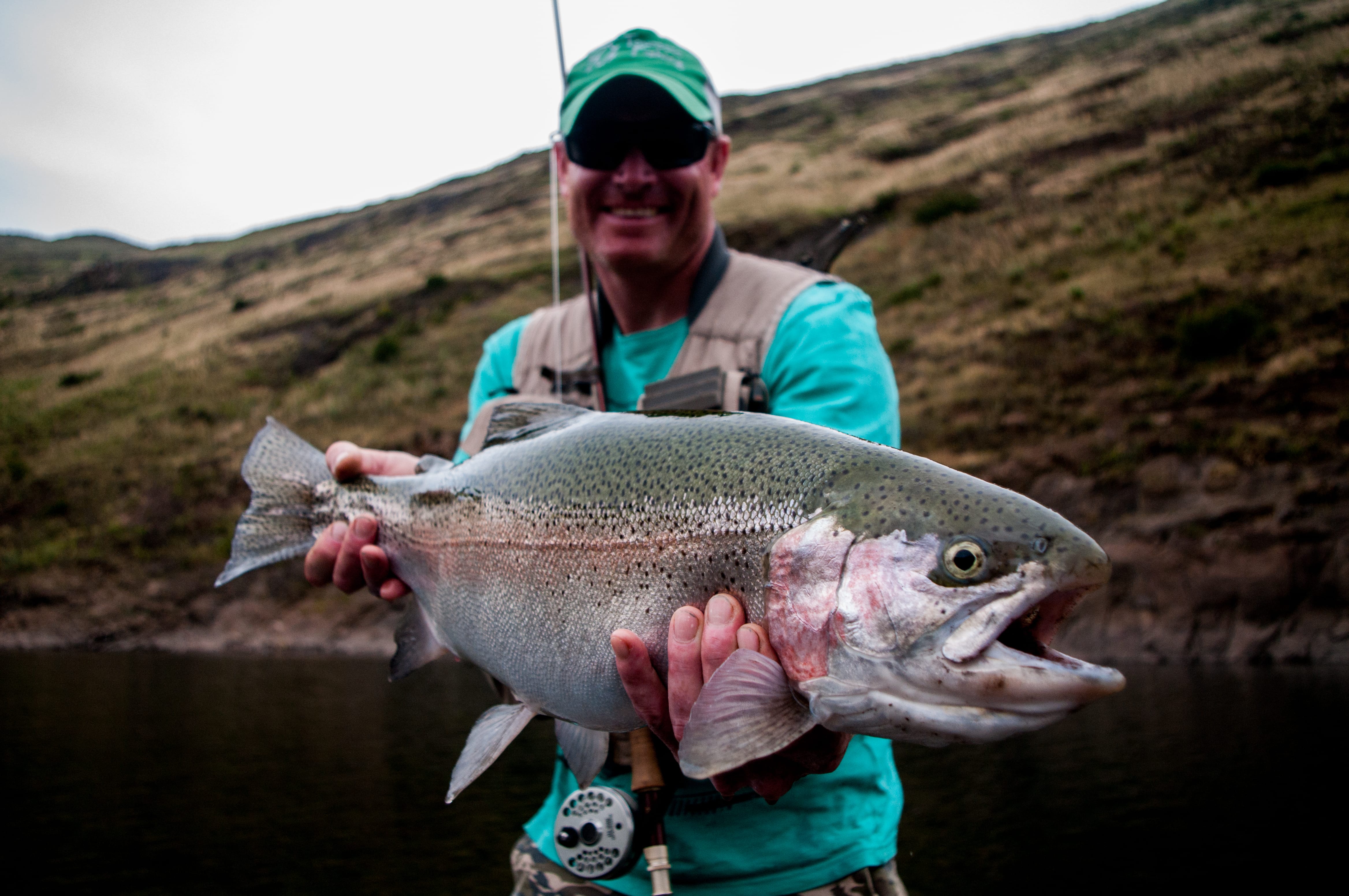 The far upper reaches are home to a wily population of brown trout, only accessible via multi-night back country pony treks, and suitable for the fittest and most technical of anglers. This experience is not dissimilar to fishing remote creeks in NZ – low fish densities and spooky fish. Brown trout up to 32 inches have been taken on dry fly from the Makhangoa Community Camp.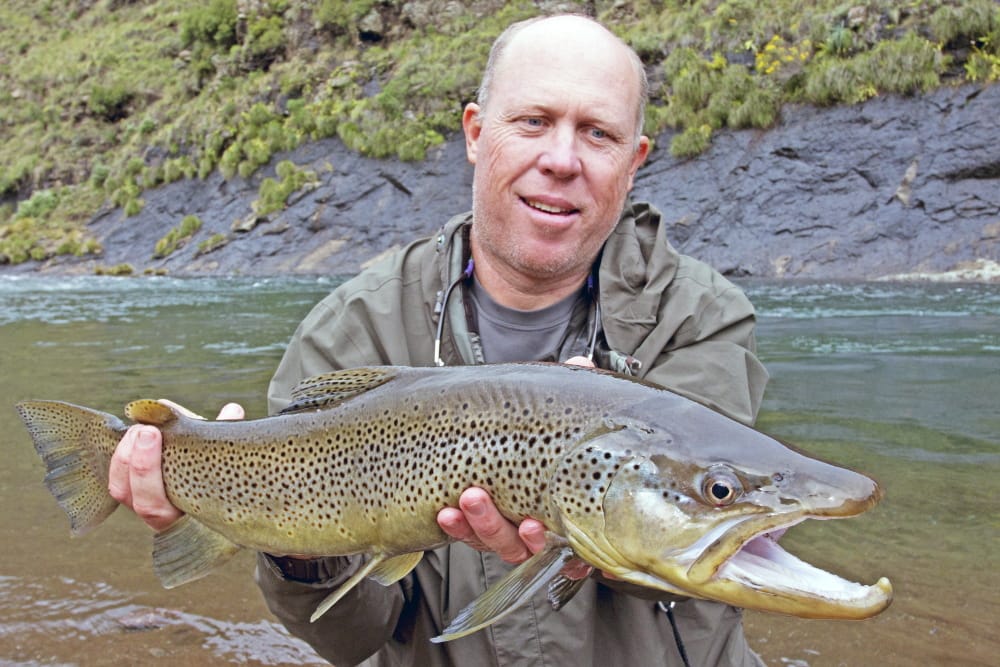 It is the however the incredible yellowfish population which really sets this fishery apart, and give it its 'blue ribbon' status. These amazing fish are incredibly active in the warmer summer months from November to March. They move into the system in vast numbers, eagerly committing to a well-placed dry fly. For international anglers, the best way to describe the yellowfish, is a cross between a bonefish and a trout. Belonging the Labeobarbus family, these golden rockets run hard and fast, and go aerial when hooked. They do not suffer fools, and  stealthy presentation and drag free drifts are needed in the skinny clear water. The sheer number of fish as they move though the system finding their summer residence is a sight to behold and at the risk of further geographical cliché, this mass seasonal migration of fish is something which can only be compared to migrations of fish as seen in Alaska.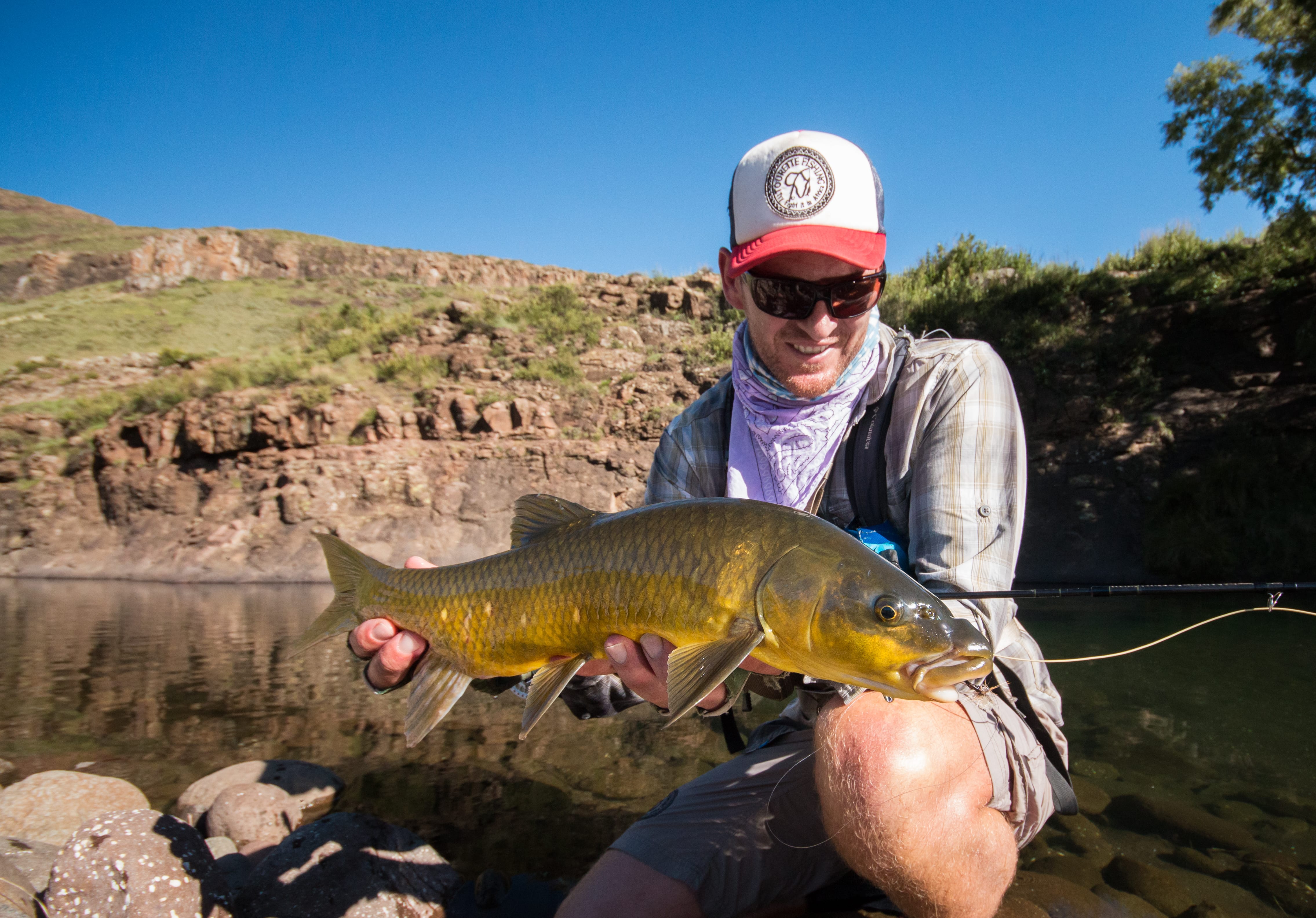 At the risk of trivializing such a worthwhile cause. You don't have to be Prince Harry to provide meaningful help to less fortunate communities in Lesotho.  So, if Lesotho has not been on your fly fishing radar up until now, why not consider the bounty and beauty on offer in this harshly beautiful country? She will get under your skin. Not only will the fly fishing and wilderness experience blow you away, but you can leave knowing you have made massive steps in using your passion for fly fishing, to make a meaningful contribution to those far less fortunate.
For more information about visiting South Africa and travelling up to Lesotho to fish at Makhangoa Community Camp, please contact us or call the office on +44(0)1980 847389.
To get a feel for the yellowfishing experience, take a look at this trailer to Bokong, a short film we are working on with Cptn Jack Films that highlights this ground breaking project.