If, like us, you are always on the lookout for a new experience then floating South Africa's Orange River should be on your list. The target species is the relatively unknown largemouth yellowfish and the setting is along the stunning South African/Namibian border. The trip offers a balance of comfort and adventure with fantastic wildlife viewing.
The Location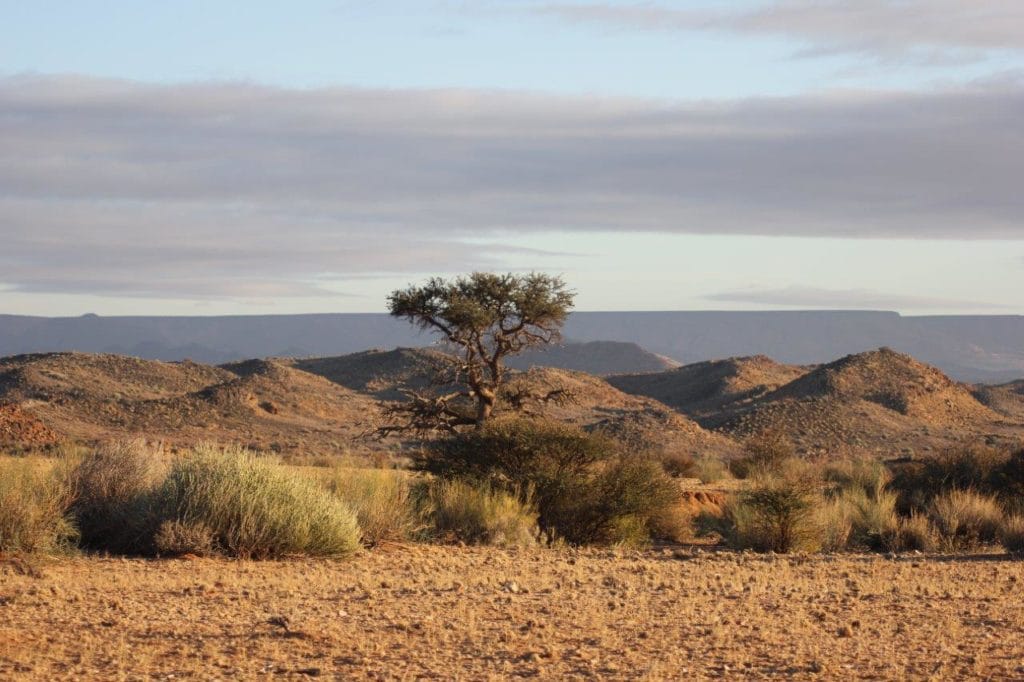 Starting at the beautifully appointed Tutwa Lodge, west of Augrabies Falls, anglers enjoy the comforts of the safari lodge and the wonderful game drives on offer. This overnight offers the perfect place to sort out fishing kit and clothing before taking to the river for the multi-location camps along the river.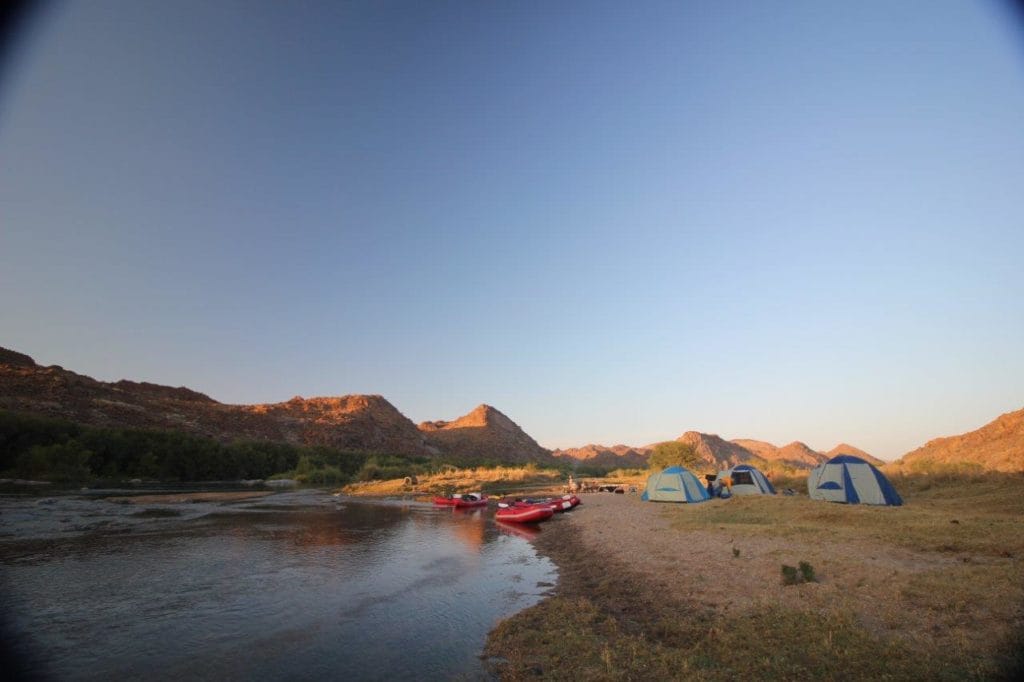 This 70 km stretch of the Orange River offers a slice of wilderness on the border of South Africa and Namibia. Only reachable by boat, this area provides an untouched insight into the Green Kalahari as the Bushmen of old would have seen. Monkeys call out from the trees, bird calls ring out from all directions, various antelope roam freely and leopards stroll under the large canopy of stars leaving fresh footprints in the sand.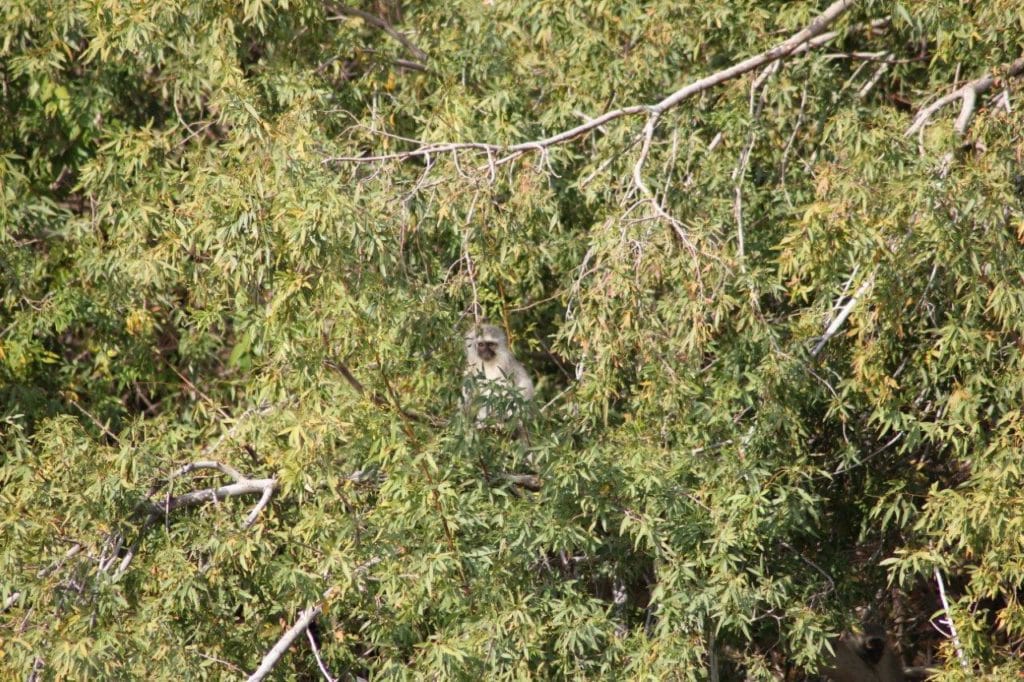 The Fishing
Largemouth yellowfish are South Africa's most sought after game fish. An indigenous predator, the largemouth are hard fighting fish and are true apex predators. With an average size of 5 lbs – 8 lbs, this river does grow monsters with fish over 30 lbs waiting to be landed. Largemouth yellowfish into double figures are not uncommon and lifetime fish in excess of 18 lbs are a very realistic possibility.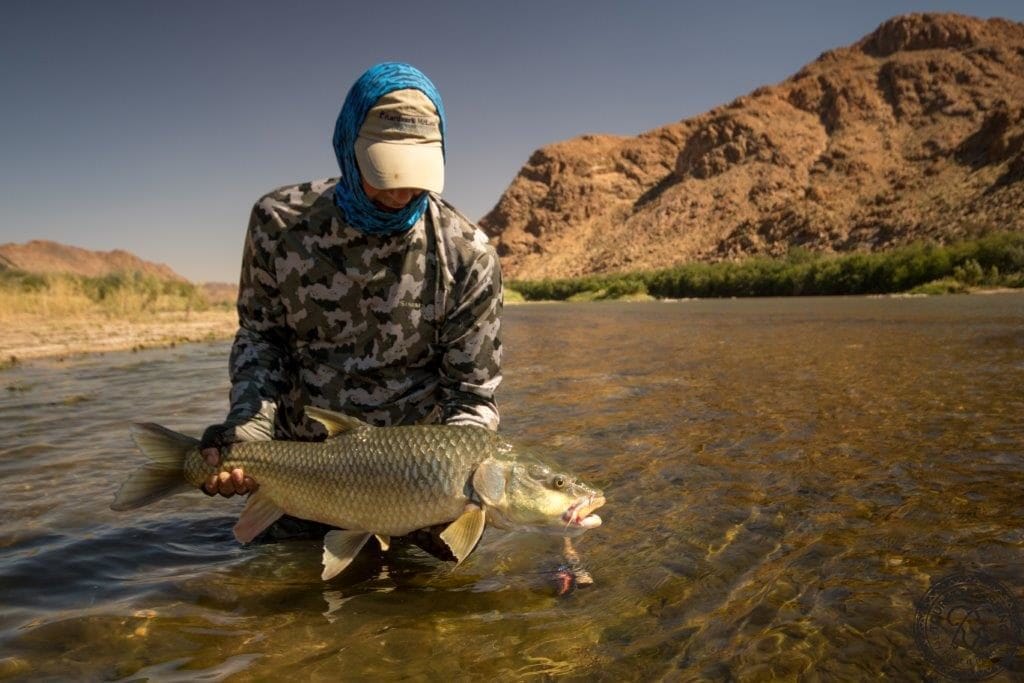 Smallmouth yellowfish are also present in good number, and good size in this stretch of the river. Trophy smallmouth in excess of 8 lbs are landed regularly on streamers when fishing for largemouth. If you want a break from fishing streamers, it is possible to target the smallmouth in the faster, shallower water on dry flies and nymphs.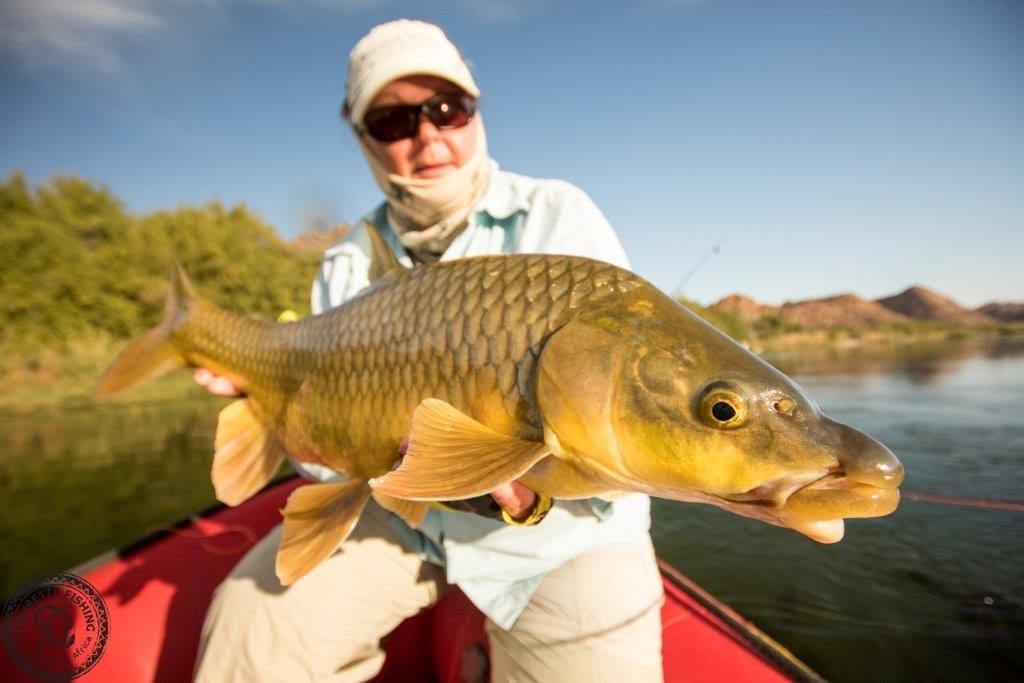 Fishing from a raft, the guides work the boats using anchors and oars to hold them in position enabling you to target drop offs, deep undercut banks and bedrock shelves. Both largemouth and the larger of the smallmouth yellowfish sit in deeper water, close to the bottom and tight to the structure. A quiet rolling motor moves you silently through quiet spots and on to the next section. The trips are run bi-weekly through the season to make sure the pools are well rested to limit the impact on this fantastic destination.
The 2018 Availability and Costs
19 – 25 July – 4 rods
2 – 7 August – 4 rods
23 – 29 October – 4 rods
Cost: US$2,500 per person based on 6 nights / 4 ½ days fishing.
The cost excludes; International flights, gratuities and conservation levy (US$50).
For more information on fishing the Orange River please contact Alex Jardine or Charlotte Chilcott or call our office on +44(0)1980 847389.