A little known fly fishing destination sits on the sunny side of the Pyrenees, astonishingly beautiful and strategically located. Indulge your passion in an environment of warm sunshine, exotic culture, delicious food and stunning landscapes.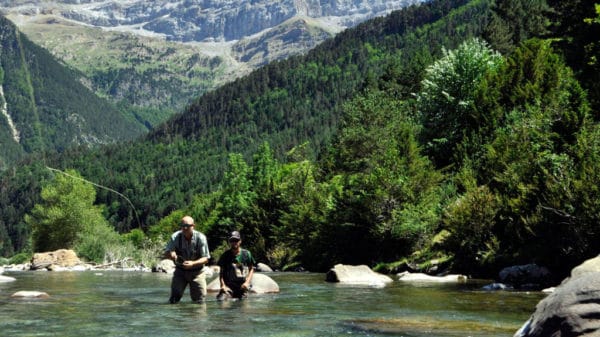 Ernest Hemingway visited Spain in 1920 and found himself fascinated by the rivers, mountains and the warmth of the local people. Follow in Hemingway's footsteps and experience what he called "The closest thing to heaven", fly fishing in the Spanish Pyrenees.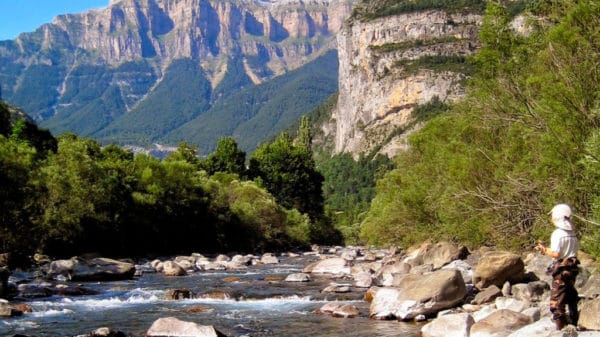 From the stunning Tierra de Biescas hotel, anglers have access to the best spots for fly fishing in all the Pyrenees, suitable for anglers of all abilities. All-terrain vehicles offer access to some of the hardest to reach parts of the Pyrenees providing an angler with the most unique and exclusive experiences.
The Spanish Pyrenees contain varied landscapes with several different options for fly fishing: from high mountain lakes with spectacular views, hidden gorges teeming with zebra trout and brown trout, to stunning mid-size mountain streams where you will find the biggest trout and the Iberian barbel.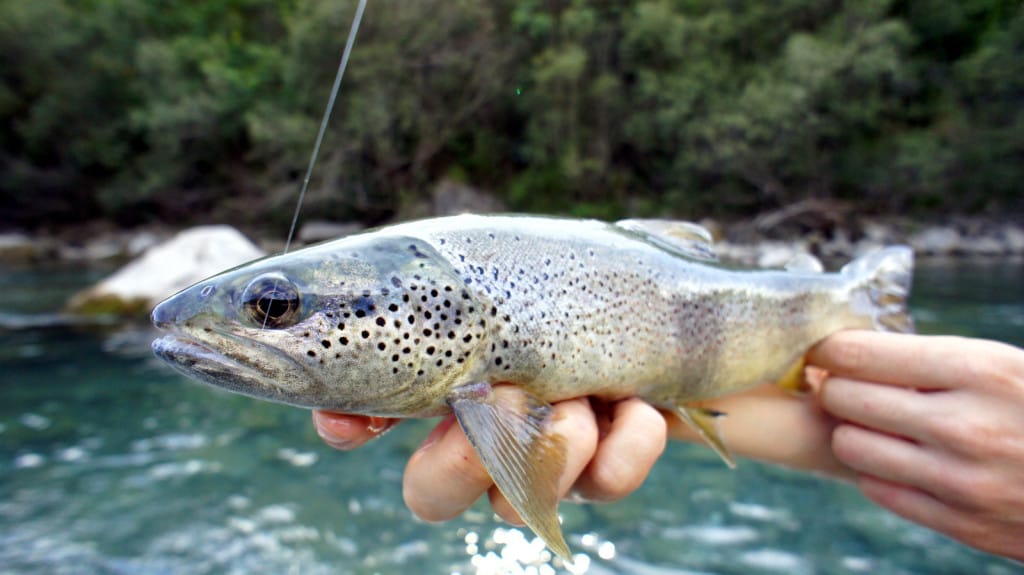 These spectacular fishing venues are all situated within the Ordesa National Park, certified as a UNESCO World Heritage Site. The most notable species you target is the wild zebra trout, endemic to the Mediterranean region, it is a beautiful and well preserved treasure. Guests will also have the opportunity to fish brown trout, brook trout, rainbow trout and barbel. Fishing is mostly done with dry flies but nymph and streamer fishing can be great in the spring and autumn.
Your base, the Tierra de Biescas, is located right at the entrance of Ordesa National Park, this charming hotel offers friendly staff, comfortable rooms, a large room to drying room for equipment, excellent wines from around the region, and Mediterranean meals created using the freshest of local ingredients.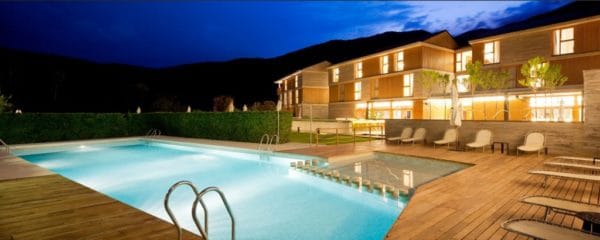 With the comfortable accommodation and plethora of non-fishing activities in the region this is the perfect getaway for fishers and non-fishers alike. Non-fishing activities include rock climbing, horse riding, nature tours, golf and on-site spa facilities.
For more information on the Spanish Pyrenees please contact us or call our office on +44(0)1980 847389.