When considering your next fishing trip, be that salt or freshwater, there is a chance that you consider just a small range compared to what is available. In trout fishing the mind often wanders off to the New Zealand back country, the gorges of Argentina or the open plains of the American West but there is a venue you may have overlooked; Spain, and in particular the Spanish Pyrenees.
So why the Spanish Pyrenees? Here are five reasons to visit this wonderful destination: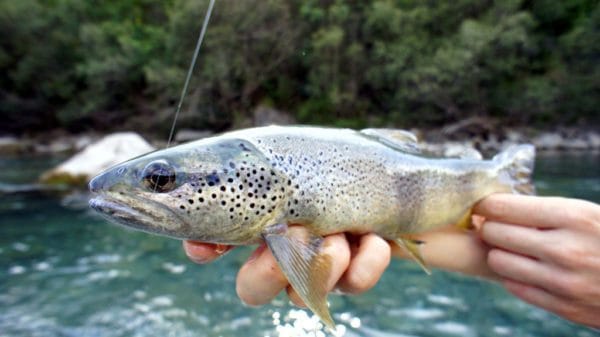 The fishing, the Spanish Pyrenees contain varied landscapes with several different options for fly fishing: from high mountain lakes with spectacular views, hidden gorges teeming with zebra trout and brown trout, to stunning mid-size mountain streams where you will find the biggest trout and the Iberian barbel.

Ease of travel, with travel to Spain relatively simple from the UK and no fixed entry and exit days it is possible to offer trips to suit any schedule. This is a great destination for both those looking to have a weeklong break or a long weekend getaway.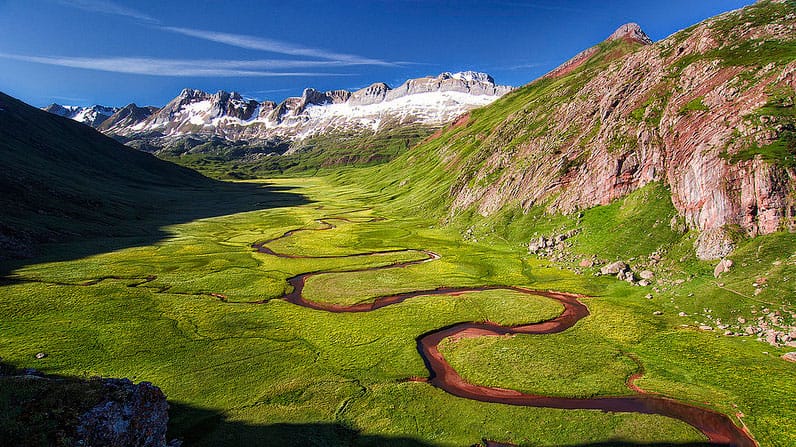 The landscape, The Pyrenees mountains formed over 100 million years ago and have been shaped over the centuries to create one of the most spectacular landscapes in the world. Ordesa National Park is one of the most striking geological sites of the region and is host to many of the fishing excursions. Monte Perdido is the highest limestone peak of Europe just next to the breathtaking Ordesa Valley carved by glaciers during the Quaternary. This is one place you must always carry your camera.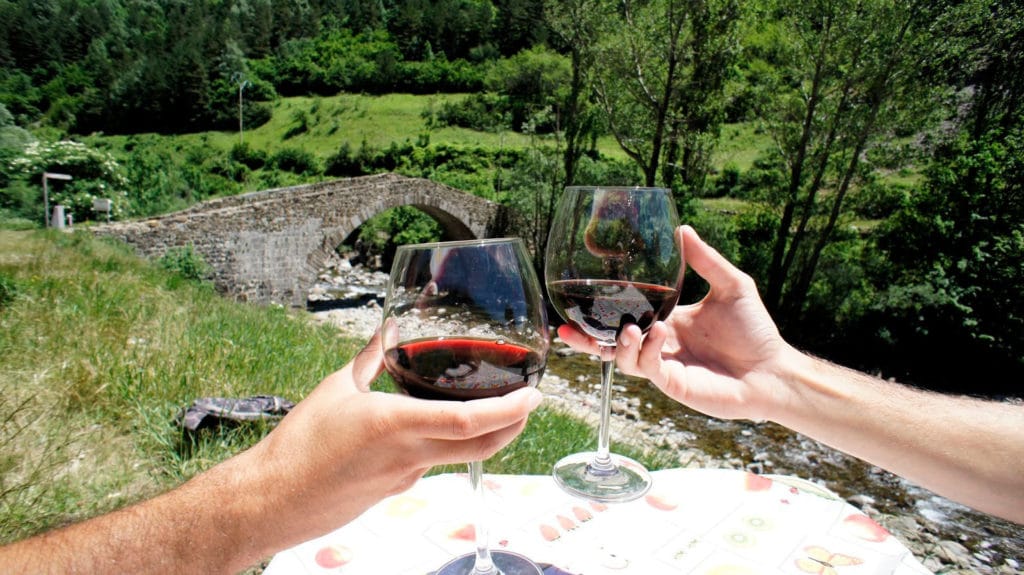 The food, Spanish cuisine is considered one of the best in the world. Excellent wines, gourmet picnic lunches, tapas tours combined with a healthy Mediterranean menu served at the accommodation provide anglers with just what is needed after a day on the water.

The history and culture, the Pyrenees offer the possibility to fish in crystal waters full of history under Romanesque bridges passing by the Camino de Santiago, walk near prehistoric stone monuments, or contemplate monasteries and castles of the Middle Ages on the way to fishing spots. For those looking to explore further, separate daily excursions can be arranged.
For more information on the Spanish Pyrenees please contact us or call our office on +44(0)1980 847389.