When considering your next fly fishing trip, be that salt or freshwater, there is a chance that you consider just a small range compared to what is available. In trout fishing the mind often wanders off to the New Zealand back country, the gorges of Argentina or the open plains of the American West but there is a venue you may have overlooked; Spain, and in particular the Spanish Pyrenees.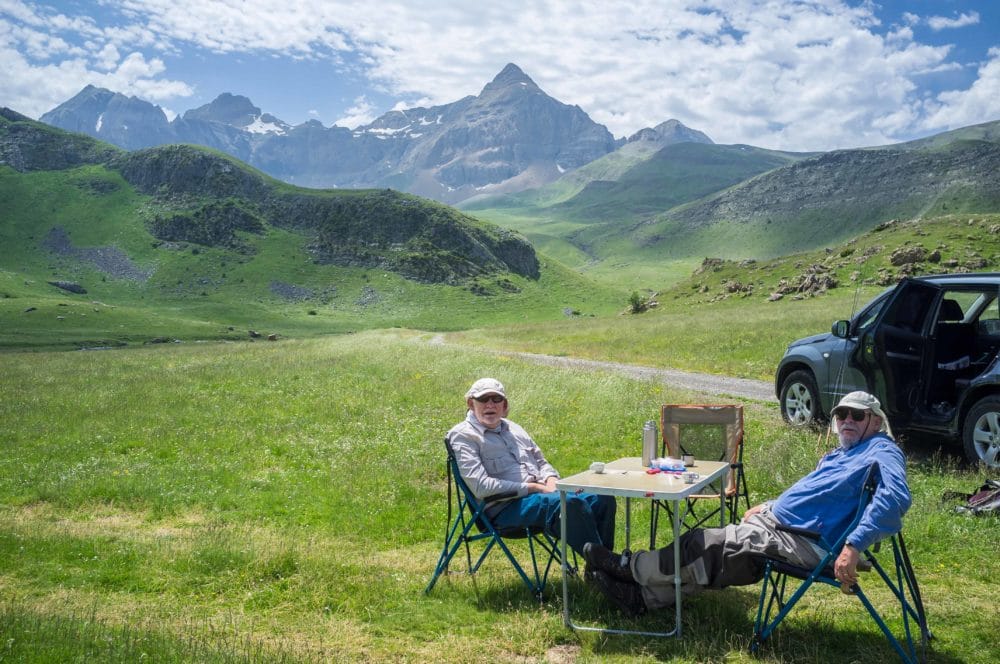 Entry Requirements – COVID-19
Spain is currently on the UK's Amber list of countries making quarantine-free travel possible for those who are fully vaccinated.
Entry to Spain
The Spanish government requires all arrivals to Spain from the UK to present on entry a pre-travel declaration form and one of the following: a negative COVID-19 test; or proof of vaccination.
UK Travel Requirements to Spain
Spain is currently on the UK's Amber list of countries.
These rules only apply if you are fully vaccinated under the UK vaccination programme.
If you are not fully UK vaccinated you must follow the amber list rules for people who are not fully UK vaccinated.
Before you travel to England you must:
You will need to:
declare that you have been fully UK vaccinated on your passenger locator form, or are taking part or have taken part in a formally approved UK COVID-19 vaccine clinical trial for COVID-19 vaccine, or you are under 18 and resident in the UK
show proof of your vaccination status to your carrier (ferry, airline or train) when you travel
The Fly Fishing Season
The sunshine and friendly climate of Spain combined with the great variety of rivers allows for an almost year-round fly fishing experience that can be split into three distinct seasons:
Spring Fly Fishing in Spain
When: March to mid-May
What to expect: The mountain rivers remain covered by snow and fishing is not accessible or allowed in these parts, but instead the medium mountain rivers fish well through this period. Dry fly fishing is weather dependent and often focused to the middle part of the day and there is a real possibility of catching large brown trout.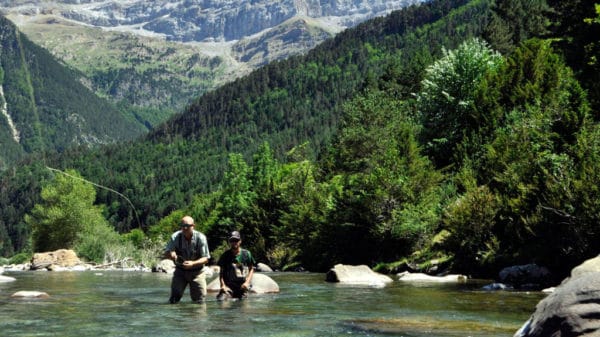 Summer Fly Fishing in Spain
When: Mid-May to October
What to expect: This is the time to venture into the high mountain stream, astonishing scenery filled with swift and rocky streams. They are home to smaller brown & zebra trout but they are dry fly hungry and will happily rise all day long. It is also possible to visit the medium mountain streams at this time too as fly hatches are more consistent, with a particular focus on mornings and evenings.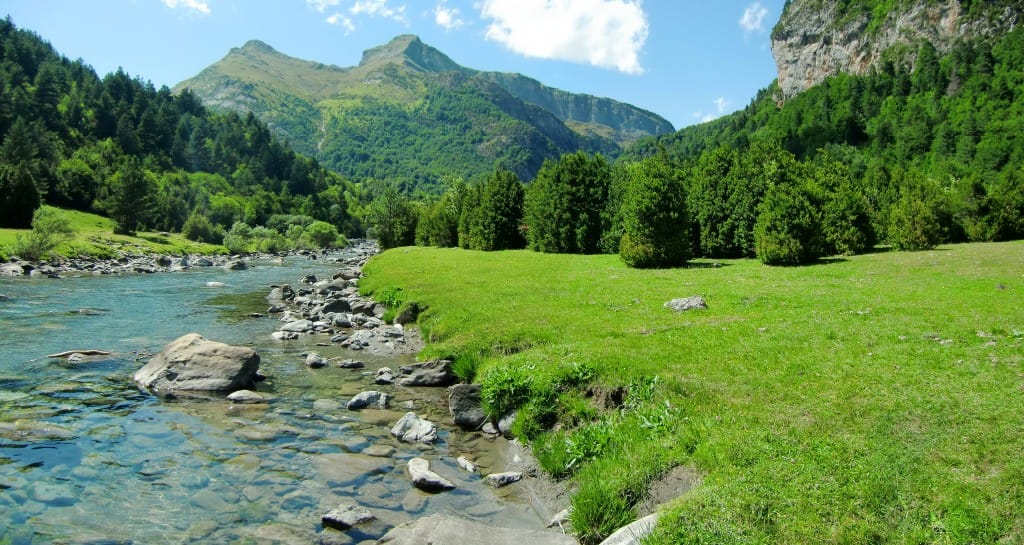 Autumn Fly Fishing in Spain
When: November and December
What to expect: Fishing at this time is restricted to the lower river trophy zones, as the high and medium mountain streams close for the winter. At times it is still possible to catch on dry flies during micro hatches but the focus is more on nymph and streamer fishing.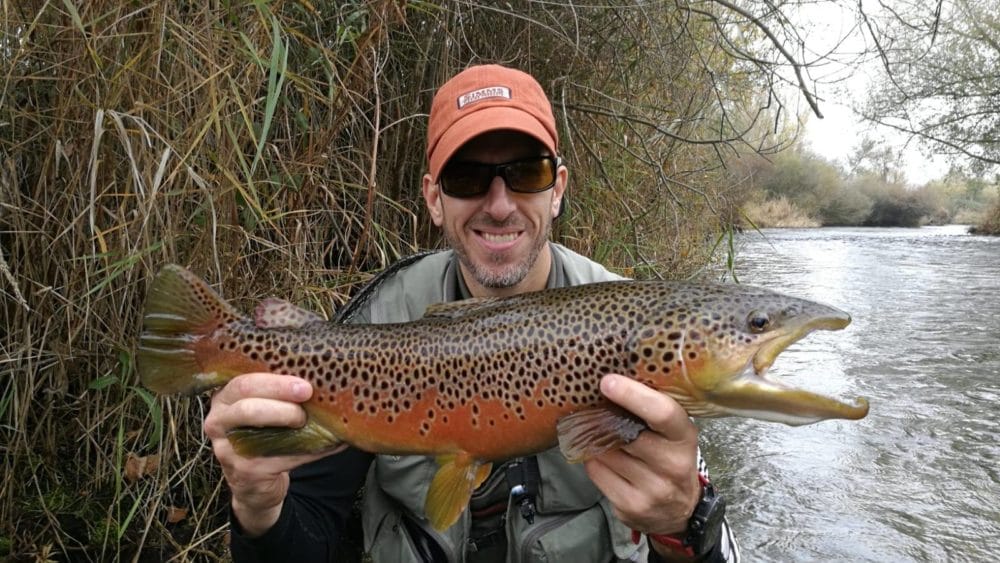 Where to Stay
Our Spain fly fishing packages offer a range of accommodation options to cover a range of budgets whether you are looking for an all-inclusive fishing lodge, Luxury lodges, comfortable hotels or simple self-catering guesthouses.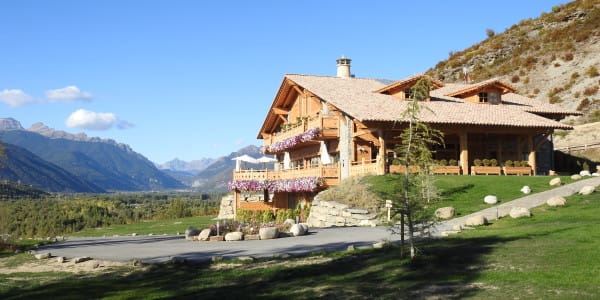 There are no fixed entry and exit days so trips can be tailored to any length and also devised around non-fishing activities too. We recommend at least three days fishing and one day exploring to really get a glimpse of this beautiful part of the world.
More Than Just Fishing
The Pyrenees is a wonderful place to go fly fishing, but their is so much more that makes this are special. Trips can be tailored to offer fishing parties a chance to explore the fishing, culture and fantastic food and wine this region has to offer. These trips also work well for combination groups where you have a mix of fishers and non-fishers.
Various day and half day trips can be arranged from hiking in the stunning National Park of Ordesa to sampling some of the regions best wines, or explore the beautiful Romanic monastries, castles and churches. For some, they may wish to sit back and enjoy a relaxing visit to a wellness spa.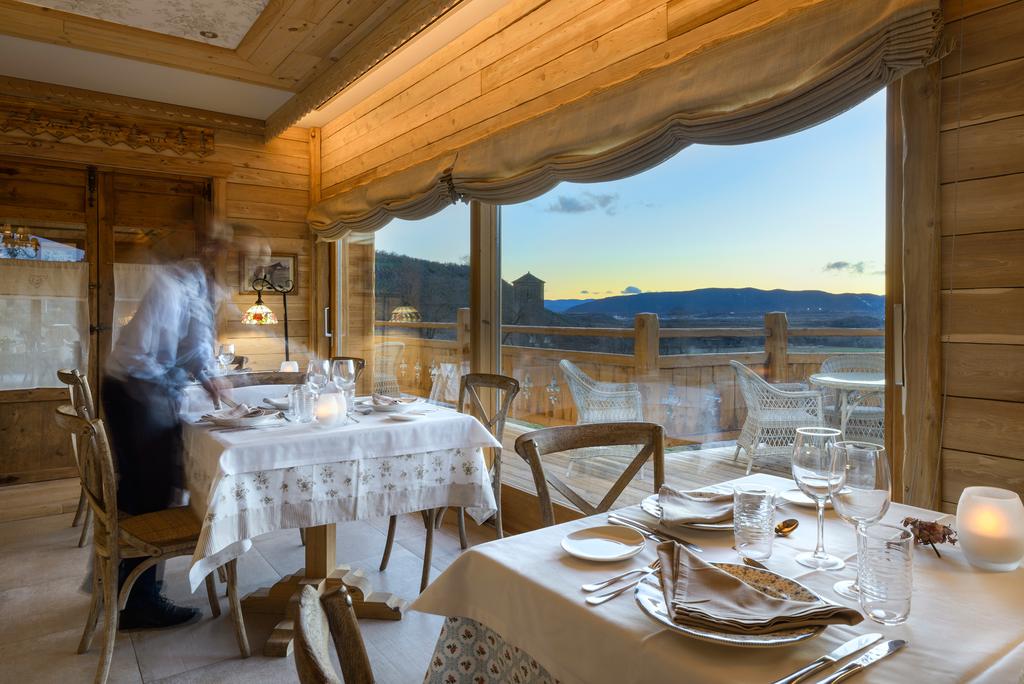 2021 Season Rates
Hotel (4*) based, full board:
3 nights / 2 days – E1,300 per person
4 nights / 3 days – E1,780 per person
5 nights / 4 days – E2,300 per person
6 nights / 5 days – E2,800 per person
7 nights / 6 days – E3,310 per person
Luxury lodge based, full board:
3 nights / 2 days – E1,550 per person
4 nights / 3 days – E2,150 per person
5 nights / 4 days – E2,750 per person
6 nights / 5 days – E3,350 per person
7 nights / 6 days – E3,950 per person
For more information about fly fishing in Spain please contact Alex Jardine or call our office on +44(0)1980 847389.